Not accepting new clients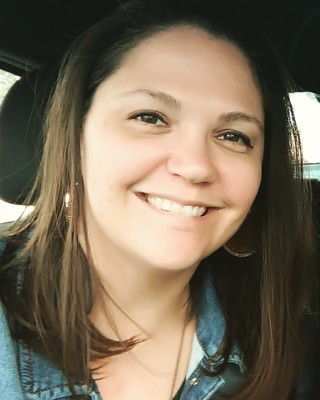 Stephanie Skanes
Clinical Social Work/Therapist, LISW-CP
Verified
1 Endorsed
People seek out therapy for a multitude of reasons; isolation, loneliness, feeling out of control, facing a chronic medical condition, or not reaching the goals we set in life.
(843) 203-0298
Not accepting new clients
Tara Alesia Taylor
Licensed Professional Counselor, MA, LPC, ADC-IP, NCC, BC-TMH
Verified
4 Endorsed
Tara A. Taylor is a Licensed Professional Counselor (LPC) in the State of South Carolina. She received her Master of Arts degree in Counseling from Webster University and her Bachelor of Arts degree in Psychology from Coastal Carolina University in Conway, South Carolina. Ms. Taylor has also earned Board Certification as a National Certified Counselor (NCC) and a Tele-Mental Health Provider (BC-TMH) with the National Board for Certified Counselors (NBCC). She is also in the process of becoming an Alcohol and Drug Counselor (ADC-IP) with Addiction Professionals of South Carolina (APSC).
(843) 326-0272
Myrtle Beach,
SC
29588
& Online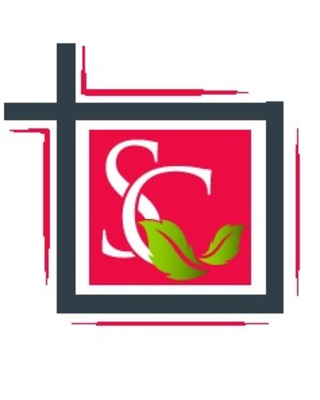 Michael R Stewart
Licensed Professional Counselor, MA, LPC, LAC
Verified
I have been in the helping business for the last 25 years. My vast experiences in life have given me insights that enable me to help clients who suffer from relationship issues within their marriage, their families, their social environment and within their work place. I have also had great success working with clients who suffer from addictions (drugs, alcohol, sex, pornography, etc.) and co-dependency issues. My experiences as a teacher helps me work with adolescent issues related to anxiety, depression, behavior, self-esteem, sexuality, gender, etc.
Stanley Davis
Pre-Licensed Professional, BA
Verified
1 Endorsed
Do you feel like nobody understands you? Have you been giving all that you have and still feel stuck in the same spot? Let's talk; don't feel alone anymore! I want to meet you emotionally where you are in life and help you live your best life! I will make it a priority to help you feel more confident in yourself, relationships, and daily activities.... I was born in the rural parts of Charleston, SC before moving to Beaufort, SC for my teenage years. I went on to be a student-athlete for Coastal Carolina University, earning my Bachelor of Arts in Communications.
(843) 874-8387
Myrtle Beach,
SC
29588
& Online
Katelynn Hine
Licensed Professional Counselor Associate, MA, LPCA, NCC
Verified
1 Endorsed
Do you ever catch yourself shaking your leg, having trouble sleeping, or finding the thoughts in your mind racing? Kudos to you for making it this far, and finding yourself searching for someone to help you. I would love to get the opportunity to work alongside you to strengthen your mental health and achieve the goals that you have set for yourself while encouraging you to recognize the power you hold within yourself to make these changes. I approach counseling from a person-centered perspective and aim to provide an environment where you feel comfortable and supported as each individual's experience is unique to themselves.
(843) 920-2921
Myrtle Beach,
SC
29588
& Online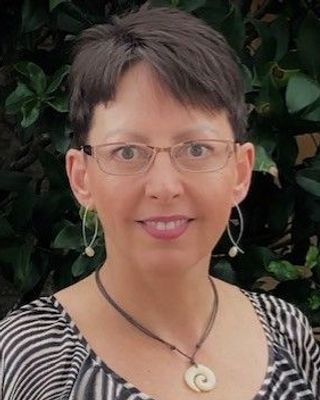 Patricia Kelly Card
Licensed Professional Counselor, MS, LPC
Verified
Every person needs a little help sometimes. I provide empathy, unconditional positive regard, and acceptance for each client's perspective. I aspire to provide a safe space for individuals to realize their present and future potential through acknowledgement of past realities, and recognition of hope for the future. I believe the client is the expert regarding their life and I promote clients to take control over their life to elevate themselves and build healthy relationships with others.
Lauren King
Clinical Social Work/Therapist, MSW, LISW-CP
Verified
2 Endorsed
Does every day feel hard? Are you unhappy in your relationships? Did you think your life would look differently than it does now? We have been there. We get it. You don't have to do it alone. We can help. Brighter Horizons Counseling, LLC is a group practice comprised of three female clinical social workers, with experience ranging from 10-20 years. We are conveniently located in Carolina Forest but are also offering telehealth sessions to anyone in South Carolina. We work with children, families, couples and adults.
(843) 595-8313
Myrtle Beach,
SC
29579
& Online
Nick Benenhaley
Licensed Professional Counselor Associate, EdS, LPC/A
Verified
1 Endorsed
I am a practitioner of LGBTQ affirmation therapy. My goal is to take the path with you and help you discover your own resiliency in the wake up trauma, mental illness, and transitions. Each and every one of us has the ability to overcome hardships, sometimes you just need help along the way. I am a practitioner that aligns with person-centered therapy, LGBTQ affirmation, child-centered play therapy, and even cognitive behavioral therapy.
Waitlist for new clients
Lindsay Summers
Clinical Social Work/Therapist, LMSW
Verified
1 Endorsed
My past clinical experience is in crisis intervention and trauma focused cognitive behavioral therapy (TF-CBT) working with survivors of sexual violence. I also use dialectical behavior therapy (DBT), cognitive processing therapy (CPT), attachment therapy, and psychodynamic therapy. I practice through a lens of anti-oppression, feminist, and queer theory. I deeply believe in the healing power of the therapeutic relationship and the importance of client-centered therapy that includes and honors all parts of clients' identities.
(301) 820-7762
Myrtle Beach,
SC
29579
& Online
Waitlist for new clients
Angel Onley-Livingston
Licensed Professional Counselor, MA, LPC, NCC
Verified
1 Endorsed
I am a Soul Healing Life Coach and a National Board Certified Counselor Licensed as a Professional Counselor in the State of South Carolina who specializes in life transitions, spiritual life coaching, and soul wound healing. I serve as a private practitioner working with a broad spectrum of clients. In addition to being a professional Life Coach, I've also presented to general audiences, small groups, and conferences speaking on the topics of 'Healing While Grieving', 'Dream Big', 'Discovering You', 'Get Creative', and 'Live From Your Soul!'
(843) 353-6216
Office is near:
Myrtle Beach,
SC
29572
& Online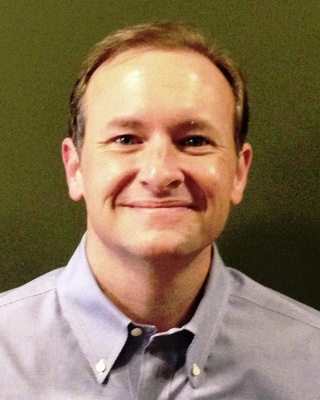 John S Hyatt
Marriage & Family Therapist, MA, LMFT
Verified
2 Endorsed
I provide LGBT-affirmative psychotherapy services to individuals, couples, and families. I assist with relationship issues, communication, family conflict, anger management, sexual and gender identity, depression, anxiety, grief, and adjustment.
(843) 536-1919
Office is near:
Myrtle Beach,
SC
29572
& Online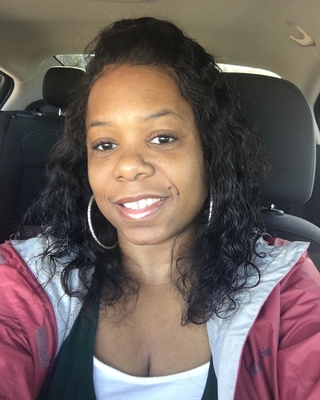 7even Wellness Care
If you are looking for ways to cope with the stressors of life, depression from grief, anxiety, or just someone to talk to, it can be difficult due to trust issues. Life does not have a road map or come with divine instructions. Many times we go through life unlearn, distracted, and overwhelmed and things seem uncertain. We lose ourselves as we strive to keep up with life. We forget what's important and lack self care that reduces us to be a better YOU. 7even Wellness Care believe wholeness is the concept that we contain all potential for any action, thought, or energy tone. It is the stage of being well in body, mind, and spirit.
(843) 350-0114
Office is near:
Myrtle Beach,
SC
29577
& Online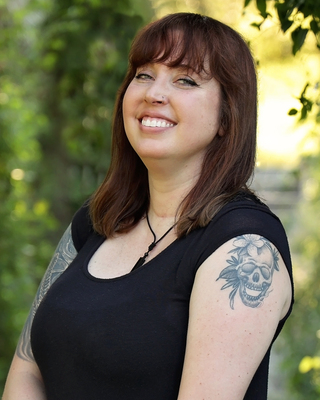 Lindsey Kovalik Bianchini
Clinical Social Work/Therapist, MSW, LCSW, LISW-CP
Verified
2 Endorsed
Do you or your children ever feel constantly worried or afraid? Do you or your children ever feel hopeless, helpless, or feel unlovable? I will provide you with a safe place, a listening ear, and an open mind. My goal as a therapist is to assist you or your child understand the emotions you may be experiencing, and aid you in creating and finding tools that will benefit and support you.
(331) 210-9134
Office is near:
Myrtle Beach,
SC
29572
& Online
Tammy Kay Stutler
Licensed Professional Counselor, MS, LPC
Verified
1 Endorsed
As a Licensed Professional Counselor my goal is to enrich and improve the lives of every client. We can all encounter obstacles on our journey through life and I will help you overcome the obstacles that are preventing you from living the life you deserve. No problem is too great or too small and I will create a safe, judgement free atmosphere to overcome what life has currently placed in your path. I have a Master's Degree in Rehabilitation Counseling and I am fully Licensed as a LPC in the State of South Carolina. I am trained as a Cognitive Behavioral therapist, however I take a very eclectic approach in counseling.
(843) 353-4078
Office is near:
Myrtle Beach,
SC
29577
& Online
More Therapists Nearby
Estrella Mountain Life Coaching, LLC
Same week appointments available. I offer rates as low as $50/individual session so you can get the help you need now. I am a proud U.S. Air Force Veteran. I was a licensed counselor for over 12yrs and finally started my own coaching practice to get you the help you need today, not cut you off because of policies and insurance restrictions. I know how difficult it is to ask for help. I'll be with you every step of your journey to happiness. Morning, evening and weekend appointments available. Video and phone call sessions available so you don't even have to leave your safe space. I look forward to working with you. Hablo Espanol :)
(480) 526-5247
Surfside Beach,
SC
29575
& Online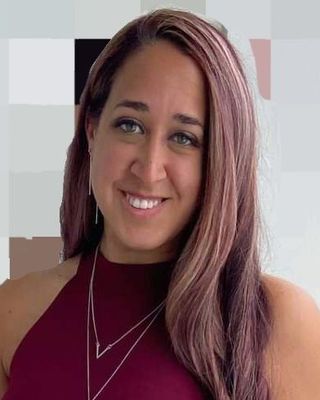 Keep Moving Forward, LLC
Psychologist, PsyD
Verified
I enjoy working with young adults and adults who recognize something is off. Are you stressed out at work or school? Or are you just tired, just exhausted, and crash every night as soon as you come home? Are you feeling unmotivated to do even the simplest tasks? Are you worried that you may say, do, or wear the wrong thing day after day? Do you lash out at others and then you think, "Where in the world did that come from?!" Are relationships difficult for you? If any of these sound like something you have experienced before, then I am here to help.
(803) 258-6256
Conway,
SC
29526
& Online
---
See more therapy options for Myrtle Beach
---
Open Relationships Non-Monogamy Therapists
Open relationship counseling in Myrtle Beach for open relationship non-monogamy clients

If you are looking for help with open relationship in Myrtle Beach or for a Myrtle Beach open relationship non-monogamy therapist, these professionals provide open relationship therapy in Myrtle Beach and counseling for polygamy and polyamory.