Hannah Hill
Licensed Professional Counselor, LPC, MSEd, MA
Verified
2 Endorsed
My specialties include anxiety, self-esteem, negative thought patterns, relationship and communication issues, coping with stress, codependency, and substance
abuse
.
I am a licensed professional counselor who provides individual therapy to adults in Pennsylvania. Maybe you are struggling with negative thought patterns that are impacting how you feel about yourself and those around you. Perhaps your anxiety has been holding you back from enjoying things you used to (or want to) enjoy. Or maybe your stress has been so intense that it is affecting how you communicate with your loved ones and has been impacting your relationships. If any of this resonates with you, we may be a good fit to work together.
(610) 467-9762
Phoenixville,
PA
19460
& Online
The Art of Emotion - Sarah LeBoon
Clinical Social Work/Therapist, MSW, LCSW, QCSW, RPT-S, CAAPT
Verified
Ms. LeBoon is a holistic and empathetic psychotherapist providing various modalities for 'Emotional Clarity' and self-awareness. Clinical therapy services offered range from Children, Adolescents, Adults, Families, and Couples within mental health, nursing care, and other medical environments. Experienced in the treatment of Depression, Anxiety, ADD/ADHD, Trauma/
Abuse
, Grief/Loss, and other emotional issues and diagnoses. Ms. LeBoon provides Telemental Therapy through video conferencing or a phone call. Telemental Therapy may be useful to individuals who cannot leave their home and/or who work unconventional hours.
(484) 319-4159
Phoenixville,
PA
19460
& Online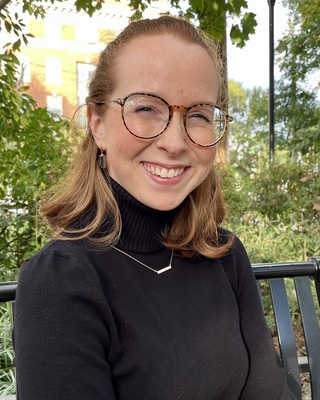 Bridget Appleby
If you struggle with distressing emotions, find yourself repeating unwanted behaviors, or feel just plain stuck: welcome. You're not alone and you're certainly not without any help. I aspire to guide individuals seeking confidence, clarity, and a resolute sense of self. In our work together, you can discover that you have the innate qualities of a leader to navigate anything in life, including the challenges you are currently facing.
(267) 548-4953
Phoenixville,
PA
19460
& Online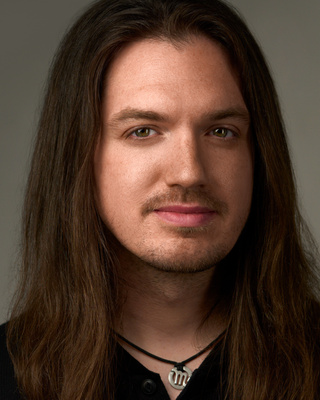 Terra Firma Holistic Therapy
Pre-Licensed Professional, MA, NASM
Verified
My mission is also my greatest passion: to help you recognize how awesome you really are, and that you're capable of anything you put your mind to (except maybe interdimensional travel, but who am I to stand in the way of destiny?) I want to help you evolve into the version of you who feels seen, heard, and understood; the one who feels confident, happy, and whole. I know that there are times where it feels like there's absolutely no way that's ever going to happen, because you're just not the kind of person who's capable of that. That's rubbish, and I promise you that you can!
(610) 298-9570
Phoenixville,
PA
19460
& Online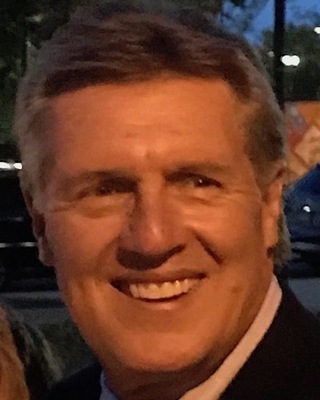 Chase E. Kneeland
Marriage & Family Therapist, MDiv, LMFT
Verified
The world we live in is complicated and ever-changing, and the patterns we develop to address the challenges of life often cease to work for us...in fact, no strategy for living, relating to others, or to ourselves can ever work optimally forever. A depression, a personal life crisis, marital upsets and family conflicts are painful but often signal an important opportunity for self-reflection, assessment of "where I've been" in life, and the chance to create a new pathway for moving forward. This is where an expert therapist can be of value.
(215) 458-5624
Office is near:
Phoenixville,
PA
19460
& Online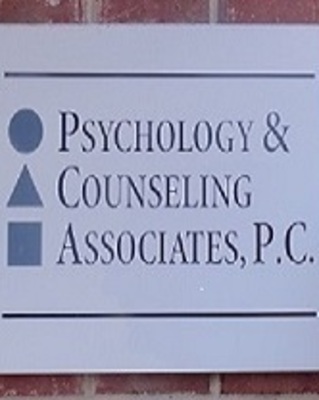 Psychology & Counseling Associates, P.C.
We are a group of over 45 fully licensed mental health professionals dedicated to providing psychological and psychiatric treatment of the highest quality. We are psychiatrists, psychologists, social workers, marriage and family therapists, and professional counselors. We have offices in three locations: Pottstown, Collegeville, and Montgomeryville. We are not rigid believers in any one set of theories about people; rather, we choose the style of therapy that is best suited to each client's problems. Our sincere goal is to help promote postive change in a warm and caring environment.
(610) 970-5234
Office is near:
Phoenixville,
PA
19460
& Online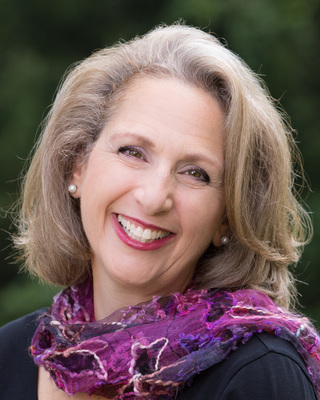 Cyndie Westrich
Licensed Professional Counselor, MA, LPC, ATR-BC, CCATP
Verified
As a woman, life pulls you in many different directions. Pleasing everyone leaves you feeling overwhelmed especially after loss or sudden change. Worry, fear, guilt, & obligation spiral. Life hits a tipping point: You need time to yourself, but you feel guilty & yet continuing to avoid how you feel, only makes things worse. Now you're at a turning point. I specialize in helping women, who feel anxious & depressed from major life challenges, transitions, trauma & losses, move forward with renewed confidence & hope. With 30 years of experience, I collaborate with you to decrease anxiety & help you reach your personal goals.
(610) 329-1684
Office is near:
Phoenixville,
PA
19460
& Online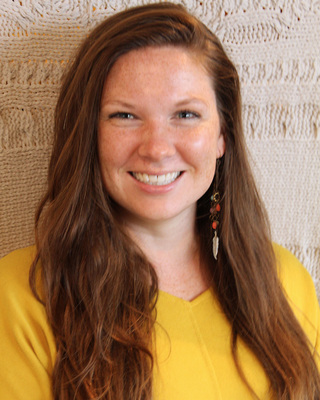 Kelsey Reube
Marriage & Family Therapist, LMFT
Verified
Are you feeling stuck and need some guidance for growth? I won't offer band-aid solutions, only lasting and meaningful change. Therapy to me is a process of identifying and understanding who you are and where you want to go. I want to journey with you to the deeper levels of your struggles and find the light. The arrow is a powerful symbol to me that represents the growth we are capable of. In order for an arrow to aim forward, it must be pulled back with the bow to gain strength.
(610) 215-2454
Office is near:
Phoenixville,
PA
19460
& Online
Dana A Gold
Licensed Professional Counselor, LPC, CCTP
Verified
I aim to be your mirror, holding steady through the difficulties and triumphs of self reflection, to support your journey of personal growth. I will help you identify patterns of behavior that are no longer serving you or your vision for happiness and health. Together, we will create time, space and energy for you to reach your goals. I strive to instill hope, improve self-regulation and relaxation, forge new and positive behaviors which serve you in living your life.
(484) 276-1090
Office is near:
Phoenixville,
PA
19460
& Online
Ashleigh Weidner
Licensed Professional Counselor, MA, LPC
Verified
1 Endorsed
I want to start off by giving you a virtual high five for taking your first step in the counseling process! You deserve to be here. You deserve to be heard, listened to, cared for, and respected. You deserve the opportunity to be a part of a process where you are able to grow and heal. Oftentimes, life has a funny way of throwing us some curveballs. Sometimes you might feel like you can't handle it, but I'm here to tell you that you can. I believe that you are the expert on yourself and your life, and what we do with our time together is up to you!
(484) 207-5460
Office is near:
Phoenixville,
PA
19460
& Online
Cecelia S. Baldwin
Licensed Professional Counselor, DMFT, LPC
Verified
I am a Marriage and Family Therapist and Licensed Professional Counselor, practicing as a therapist, trainer, and consultant in Philadelphia and surrounding suburbs. I offer individual therapy, couples counseling and family counseling for children, adolescents and adults. I have a broad and unique base of clinical experience and education. I have a particular passion and expertise in working with children, adolescents, individuals and families struggling with relationships difficulties. I have significant experience and advanced clinical training treating varying degrees of psychological trauma.
(484) 725-6952
Office is near:
Phoenixville,
PA
19460
& Online
---
See more therapy options for Phoenixville
---
Domestic Abuse Therapists
Domestic abuse can be physical or psychological, and it can affect anyone of any age, gender, race, or sexual orientation. It may include behaviors meant to scare, physically harm, or control a partner. And while every relationship is different, domestic abuse and violence typically involves an unequal power dynamic in which one partner tries to assert control over the other in a variety of ways.