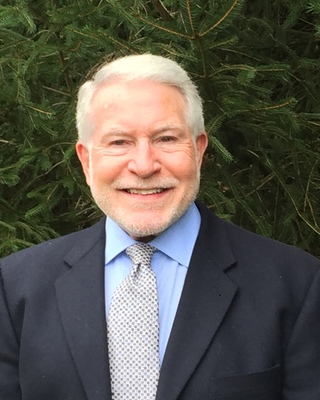 Kevin M Medican
Licensed Professional Counselor, MS, LPC, CSAT, CMAT
Verified
1 Endorsed
With an orientation toward helping clients grow, I assist them in identifying and removing the obstacles that keep them stuck. I focus on individuals, couples and families impacted by addiction. Based on client need, I employ a versatile blend of support, respectful confrontation, sometimes even humor, combined with Twelve Step approaches of acceptance of reality, personal insight and spiritual development. I am a Certified Sex Addiction Therapist (CSAT) and Certified Multiple Addictions Therapist (CMAT). Trained as an Interventionist, I also prepare and collaborate with families and organizations in conducting interventions with a person experiencing behavioral problems.
(215) 995-0122
New Hope,
PA
18938
& Online
Veronica Haggerty
MA, RN, MFT
Verified
1 Endorsed
Are you in crisis? Do you feel stuck? Close to the brink of separation/divorce? I am a Marriage & Family Therapist who will help you and your partner figure things out. I know that a healthy, lifelong relationship/marriage benefits individuals, families and communities. I will work with you to explore the stresses in your life and sort out what makes you feel happy and fulfilled in a relationship. You owe this to yourself and the people who care about you to act now. Most people wait 7 years to seek help. Don't be that person. www.NewHopeForYourRelationships.com
(267) 436-7589
New Hope,
PA
18938
& Online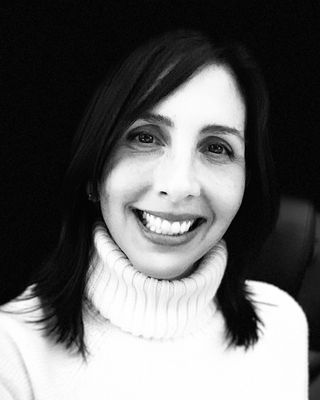 Stephanie Vassallo, LCSW
Clinical Social Work/Therapist, LCSW
Verified
4 Endorsed
I am PA/NJ licensed clinical social worker with over 20 yrs experience. I received my BA in Psychology in 1994 and my MSW in 1997. Since then, I have worked in various settings including the Behavioral Health System of Philadelphia, numerous behavioral health facilities which include psychiatric units, detox and rehabs, college counseling settings and in assisted living/nursing facilities with older adults. In 2013, I started an in person private practice and then made the jump to telehealth during the pandemic. I find that telehealth is much more accessible and convenient for clients as we are still able to do amazing work!
(215) 782-6299
Office is near:
New Hope,
PA
18938
& Online
Christine J. Markow
Pre-Licensed Professional, MS, PhD, CBTcert, Covid19
Verified
2 Endorsed
With 23 years of clinical experience in pediatric and adult clinical medical psychology, I value addressing psychological wellness through a comprehensive systems approach. My therapeutic training is based in cognitive behavioral therapy (CBT).I believe each client plays an active role in their customized treatment to address their concerns, expand insight and achieve desired goals. I have specialized training in anxiety and depressive disorders, cyber bullying, chronic pain, stress, eating disorders, transitions associated with divorce, GI disorders & behavioral modification. For more information go to www.drchristinemarkow.com
(215) 867-8928
Office is near:
New Hope,
PA
18938
& Online
Mark J. Ludwig
Marriage & Family Therapist, MA, LMFT, MS, CAADC
Verified
12 Endorsed
I specialize in working with children, teen and adult individuals as well as family systems being impacted by depression, anxiety, ADHD, substance abuse, eating disorders, LGBTQ+ topics, trauma processing/PTSD, relational challenges and behavioral disorders. Drawing from a variety of treatment styles and approaches including Experiential, Acceptance and Cognitive Behavioral Therapy (one of the most effective treatments for many chronic, recurring, and challenging mental health conditions), I focus on establishment of systemic connection and the emotional experience, authenticity, empathic understanding and compassion.
(215) 883-8354
Office is near:
New Hope,
PA
18938
& Online
Not accepting new clients
Meghan Devine
Psychologist, PsyD, BCBA
Verified
1 Endorsed
As a licensed/certified school psychologist and BCBA, I specialize in comprehensive evaluations (psychoeducational, ADHD, Autism, gifted, learning disabilities, FBAs, etc.) & psychotherapy. Assessments are thorough and provide detailed recommendations. My approach to therapy is flexible and individualized, focused on building coping skills, solution-oriented & evidence-based. I am trained in Cognitive Behavioral Therapy (CBT) and other therapies rooted in understanding the connection of behavior and thoughts/feelings while working towards change. A collaborative, respectful relationship with clients is the foundation for success.
(215) 867-6945
Office is near:
New Hope,
PA
18938
Not accepting new clients
Katherine Bascom
Psychologist, PsyD, LBS
Verified
I have current availability for testing! I specialize in psychological assessment and testing, for individuals of all ages, including: psychoeducational, neuropsychological, ADHD, personality, projective, behavioral disorder, emotional disorder, bariatric surgery, and spine stimulator testing. I also provide therapy for children, teens, (and their parents) with a variety of concerns, including: Attention Deficit Hyperactivity Disorder (ADHD), Autism Spectrum Disorder (ASD), anxiety, depression, OCD, and behavioral disorders.
(267) 223-0285
Office is near:
New Hope,
PA
18938
& Online
---
See more therapy options for
---
Intervention Therapists
How does an intervention work?
An intervention is a planned, structured meeting in which a person's family or friends voice concerns about the person's behavior and its consequences; the goal is for the person to accept treatment. In this meeting, the person's loved ones (often with the guidance of a trained interventionist) share how the person's behavior has harmed them and the consequences if the person refuses treatment. They collectively ask the person to accept a proposed treatment plan.
How effective are interventions?
There isn't extensive research on the efficacy of interventions, in part because success is difficult to measure. Individuals often enter addiction treatment after an intervention, for example, but treatment itself may not work, especially if the person only begins due to external pressure from others rather than due to internal motivation to change. However, if all other attempts at helping someone have failed, an intervention may be worth exploring.
What are the limitations of interventions?
While a friend or family member's intentions are in the right place in wanting to help a loved one through an intervention, there are significant limitations to the approach. The surprising nature of the event can make the person feel ambushed or judged. They may feel embarrassed or ashamed as a result, and relationships may be strained or broken. This can make it difficult for the individual to be receptive to the concerns of their loved ones and the interventionist.
Are there alternatives to interventions?
Rather than confronting a loved one through an intervention, an effective and less pressured approach is to create space for a caring, open, one-on-one conversation. This works best if the loved one asks open-ended questions, listens attentively to the answers, and frames their observations and statements with concern rather than judgment. More than one conversation may be needed, but change can take root over time.