Jill M Taylor
Clinical Social Work/Therapist, MSW, LCSW
Verified
Current openings for virtual MSW/LCSW
supervision
available.
I am a strengths based clinician who feels strongly that with the right support anything is possible. In session, I want to determine where you are, and how I can help you get where you are going. My client focus is children, adolescents, and families. I began my work in the field focused on women's issues, domestic violence, and the road from victim to survivor. For the last 14 years I worked with youth and their families providing individual and family therapy.
(610) 595-9768
Kennett Square,
PA
19348
& Online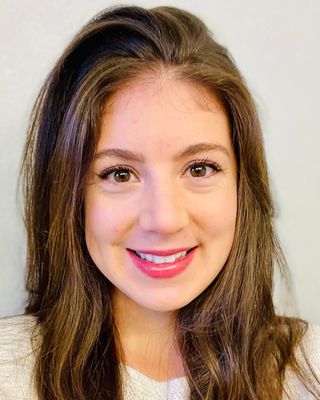 Alexis Bobbi Audigier
Have you ever left an outpatient provider feeling motivated and inspired, yet struggled to apply the skills and insight you just gained? Have you been through the process of eating disorder treatment for a while, yet still feel unable to make the change you want? Perhaps you are looking for more help, but something different. Or maybe you have struggled to find someone who speaks your neurodivergent language in recovery. In all these situations, it is possible to find freedom and peace with your body and food. Being recovered and fulfilled apart from an ED is a beautiful, twisting journey discovered with the right support.
(610) 463-0608
Kennett Square,
PA
19348
& Online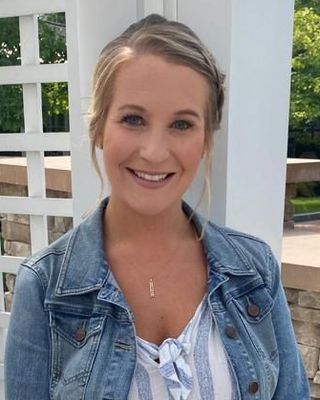 Ashley Sheff
Clinical Social Work/Therapist, LCSW
Verified
1 Endorsed
Hi! My name is Ashley and I am a Licensed Clinical Social Worker (LCSW). While I have experience working with various populations, I specialize in working with adults struggling with trauma and challenging life transitions. I am a trained EMDR therapist and love working with my clients to guide them through processing past traumas to help them live the best version of their lives. I work within a strengths-based, trauma-informed approach. My goal is to approach my clients from a casual and collaborative place and work together to understand and release whatever holds you back from being the person you strive to be.
(610) 510-8233
Kennett Square,
PA
19348
& Online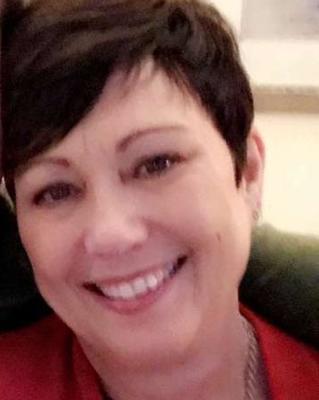 Kathryn M. Enoch
Licensed Professional Counselor, MA, LPC
Verified
I am a Pennsylvania licensed psychotherapist specializing in the treatment of adults with co-occurring substance abuse and mental health disorders, anxiety and depression, trauma associated with sexual abuse, PTSD, couple's counseling, and LGBT issues. Facilitation of therapeutic sessions with a holistic approach to treatment which addresses a wide-range of client needs. Clinical framework is combined psychodynamic and cognitive behavioral therapies designed to help the client understand how the past impacts the present, to aid healing from traumatic events, and experience a fulfilling life.
Saenz Therapeutic Care PLLC
Clinical Social Work/Therapist, MSSW, LCSW
Verified
1 Endorsed
Seeking assistance during difficult times is not easy. I enjoy working with individuals ready to work on alleviating their current stressors. I am currently licensed in Pennsylvania, Texas and Oregon. I trained at the Yale Child Study Center working with children, adults, and families. I am fluent in Spanish. I hope to be of assistance to you, your family, or your loved one. Short term Individual, Family and Couples therapy is offered based on availability. Please text us for more information about our intake process.
(215) 770-0650
Kennett Square,
PA
19348
& Online
Edward Jenny
Psychologist, PsyD
Verified
1 Endorsed
These are unprecedented times that challenge all of us. As human beings, we perceive uncertainty as a threat, and this often leads to anxiety and depression in otherwise healthy individuals. My practice remains open and willing to help you through these uncertain times.
(484) 551-5280
Kennett Square,
PA
19348
& Online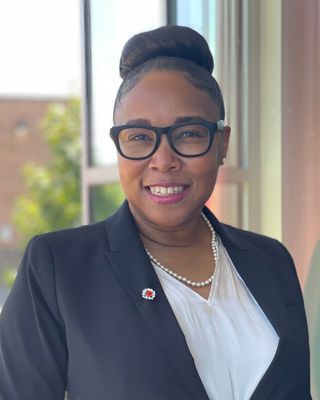 Kia Medley-Stephens
Licensed Professional Counselor, MS, NCC, LPC
Verified
Being an adult, a parent, child and teenager comes with too many expectations, responsibilities, and demands. You may feel overwhelmed, saddened with thoughts of low self-worth, fearful, on edge, avoidant, and easily frustrated and angered. You want to feel confident, true to yourself, and ultimately the best version of you. I can help you to develop a plan that will allow you to grow, flourish, and live optimally. You deserve to be happy, feel confident, and to be your authentic self.
(484) 559-5745
Kennett Square,
PA
19348
& Online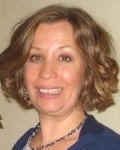 Darlene Jordan, LCSW, LLC
Clinical Social Work/Therapist, LCSW, RYT
Verified
1 Endorsed
I enjoy working with teens, adults of all ages, and couples who experience anxiety, depression, eating disorders, grief, identity issues, impulsivity, life transition, panic, perfectionism, self compassion concerns, sensory issues, stress and/or trauma. My ideal client is open to pushing themselves past their comfort zone to take their lives from being comfortably numb to flourishing. My ideal client is ready to do the work necessary to improve their lives and expect positive results that come from doing introspective work. My Mission is to help my clients reach their fullest potential and become the best people they can be.
(302) 300-4815
Office is near:
Kennett Square,
PA
19348
& Online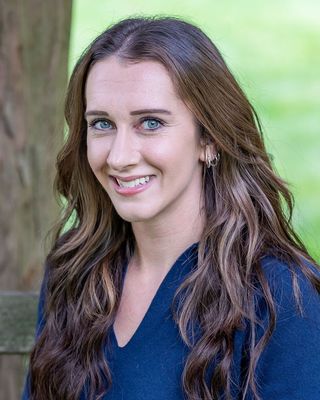 Caetlyn Carroll
Marriage & Family Therapist, MS, LMFT
Verified
Thank you for taking the first steps in working towards emotional healing. I have experiencing collaborating with individuals, couples, and families from diverse backgrounds with a wide range of needs. My approach is Client-Centered and I include aspects of Cognitive Behavioral as well as Solution-Focused therapies into my work. When working with children, I incorporate play therapy, include sandplay, into my sessions in order to engage clients and create a comfortable environment for therapy.
(610) 991-8846
Office is near:
Kennett Square,
PA
19348
& Online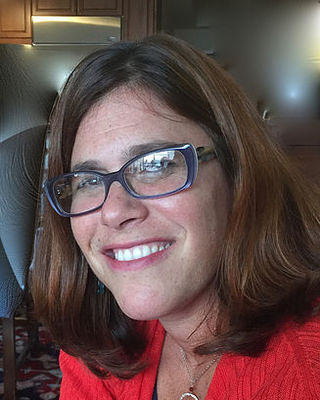 Lara Krawchuk
Clinical Social Work/Therapist, MSW, LCSW, MPH
Verified
4 Endorsed
Are you a teen or adult who is feeling sad, stressed, overwhelmed, anxious, hurt, or lonely? Have you experienced a loss or life transition that is difficult to make sense of? At Healing Concepts, we understand the pain and confusion caused by significant grief, loss, illness, stress, trauma, and life transitions. We believe that no matter how big the hurt; healing and growth are always attainable! We are passionate healers who work collaboratively with you to create an effective healing experience tailored to your unique needs. Clients say we are compassionate, creative, courageous, open-minded and deeply connected.
(484) 371-4487
Office is near:
Kennett Square,
PA
19348
& Online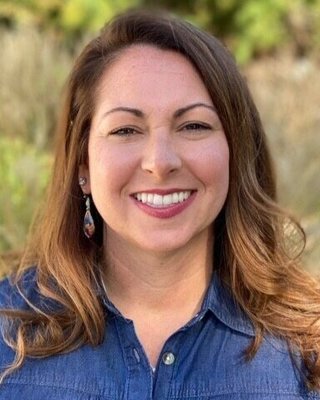 Jennifer Fleming
Licensed Professional Counselor, MA, LPC, CBIS
Verified
1 Endorsed
Are you an adolescent 14+ or adult feeling stressed, anxious or depressed? You are not alone & there is hope! Together we can identify: how you are feeling, what is contributing to your thoughts and feelings and a list of strategies to enhance resilience, improve relationships and feel an increased sense of fulfillment. If you are experiencing life challenges, adjustment, loss, intrapersonal or relationship issues impacting your mood, thinking or behavior, you are in the right place. You can begin a new journey of implementing healthy coping skills and moving toward peace, happiness, self-acceptance and more contentment.
(484) 698-8284 x103
Office is near:
Kennett Square,
PA
19348
& Online
---
See more therapy options for
---
Clinical Supervision and Licensed Supervisors Therapists
Clinical supervisors provide formal supervision, guidance and expertise for pre-qualified professionals and those seeking supervision for their everyday practices. While each membership organization has its own unique requirements, professionals offering clinical supervision help new practitioners advance their clinical knowledge, and satisfy requirements leading to full qualification.