Cristiane Irey
Pre-Licensed Professional, PsyD, NCPsyA
Verified
Are you ready to invest in yourself? Would be helpful to improve your self-esteem, and feel confident enough to reach your goals in life? Therapy is a personal investment. As a therapist, I observe that some of the outcomes from the therapeutic process involve: improving self-esteem, self-confidence, relationships, and the ability to reach goals in life. My doctorate is in clinical psychology, and my master's degree is in developmental psychology. I am also a certified psychoanalyst. I have extensive experience working with anxiety and depression, and problems in living. I look forward to meeting with you.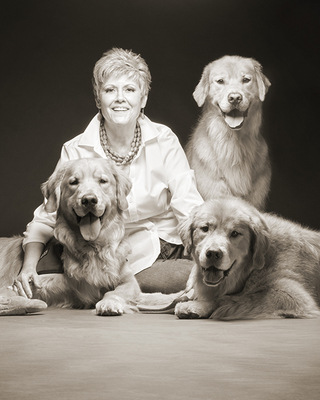 Paula Padget Counseling & Coaching Associates
Licensed Professional Counselor, MA, NCP, BCCP, CPC, LPC
Verified
You know how often we lose our way in life, like ships blown off course, no longer heading exactly where we want to go now? If you are looking for more out of life, more from yourself, I can help. What I do in my counseling is to help people chart a new course for themselves based on who they are now - a course that will take them where they truly want to go, more effortlessly, more quickly.
(610) 624-5168
Office is near:
Glenmoore,
PA
19343
& Online
---
See more therapy options for Glenmoore
---
Psychodynamic Therapists
Is psychodynamic therapy evidence-based?
Studies have found
psychodynamic therapy
to be effective in treating conditions like social anxiety, eating disorders, chronic pain, some personality disorders, and depression; indeed, some studies have found it to be just as effective as CBT or medication. What's more, several studies have found that the benefits of psychodynamic therapy tend to endure—even grow—long after treatment has ended.
How long does psychodynamic therapy last?
Unlike CBT and other more structured forms of therapy, psychodynamic therapy tends to be open-ended and may not be limited to a set number of sessions. It is common for clients to be in therapy for a year or longer and to see their therapist one to three times a week, though the exact schedule and timeline may vary depending on a client's challenges and progress. However, brief psychodynamic therapy is available, which tends to be more goal-oriented and typically unfolds over 16 to 30 sessions.
Does psychodynamic therapy work?
Research finds that psychodynamic therapy can help someone manage or reduce symptoms of diagnosable mental health conditions like depression or anxiety. The modality may also offer a range of benefits that are harder to measure but just as valuable—such as increased self-worth or healthier relationships. While no therapy type will work for everyone, research and anecdotal evidence suggest that psychodynamic therapy can be highly effective.
What are the limitations of psychodynamic therapy?
Some meta-analyses have concluded that there is little evidence to suggest that psychodynamic therapy can effectively treat certain mental health conditions such as PTSD, OCD, or psychosis, though it is sometimes used to do so. More broadly, the open-ended, free-association structure of psychodynamic therapy may be frustrating for clients who prefer a more structured, time-limited, or goal-oriented approach.