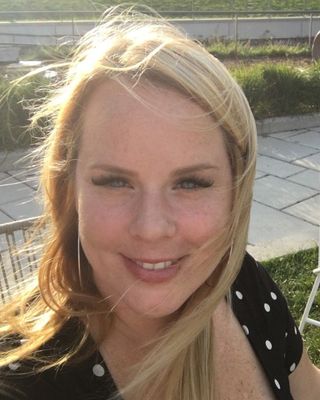 Andrea McGady
Pre-Licensed Professional
Verified
If you find yourself feeling down, overwhelmed, depressed, lost or disconnected, we can partner together to help you find your path. I believe that within every person is the capacity for meaningful change and that, with support, we can begin to take small steps forward to create a life we love. Whether you are struggling in your current relationship, questioning your
career
goals, or feeling burned out from patterns that don't serve you, our work provides a safe space to listen deeply to yourself and be heard. I understand that you are coming to therapy as a whole person - mind, body, and spirit - and our goals will reflect that.
(215) 350-7346
Flourtown,
PA
19031
& Online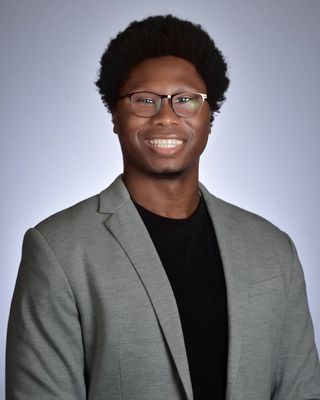 Drew Underwood
Pre-Licensed Professional, MEd
Verified
The transition from childhood to adulthood is often tough. We have big questions —about identity, relationships, and what we want for our lives—and few easy answers. When we experience grief or trauma, life is even harder. The pandemic suddenly disrupted school, routines, and relationships. We may still feel the impact of our losses. Anxiety and depression can surface in response to all these stressors. My role as your therapist is to create a safe and affirming space where you can be heard, learn practical tools to manage the challenges you are facing, and ultimately find your own solutions.
(215) 608-4807
Flourtown,
PA
19031
& Online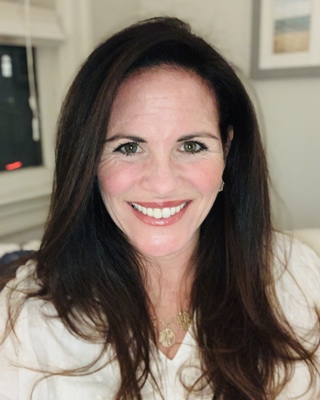 Cindy Dowling
Marriage & Family Therapist, MA, LMFT
Verified
3 Endorsed
Maybe you have never gone to a therapist before and you are nervous about taking the next step? Maybe you have been to several therapists but feel you just didn't connect with him/her and you are trying again? Either way, you are at the point where you feel yourself spinning and you know you need something or someone to help you, your relationship or your family to feel connected again. You may know exactly where you started to disconnect or possibly things have gone so off track for so long you don't know where or why you ended up here, looking for a therapist? Whatever brings you here today, I am here for you.
(215) 774-2648
Flourtown,
PA
19031
& Online
$150 (individual)
, 
$150 (couples)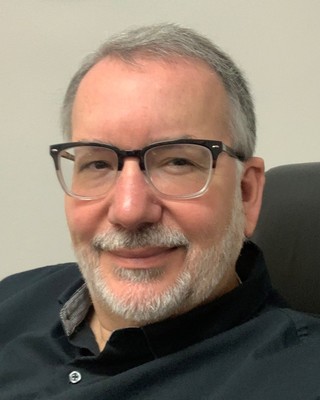 Joseph L. Nines, LLC
Marriage & Family Therapist, MA, PhD, LMFT
Verified
1 Endorsed
I am a Licensed Marriage and Family Therapist and an Educator. I hold a Masters Degree in Clinical Psychology from LaSalle University and a Doctorate in Human Sexuality from Widener University. I maintain a private practice in Flourtown, Pennsylvania. I teach Clinical Counseling and Human Sexuality as an Adjunct Faculty member in LaSalle University's Graduate Psychology Program. I provide educational and clinical interventions in sexuality for parents, teachers and churches throughout the Philadelphia area.
(215) 826-3179
Flourtown,
PA
19031
& Online
$125 (individual)
, 
$125 (couples)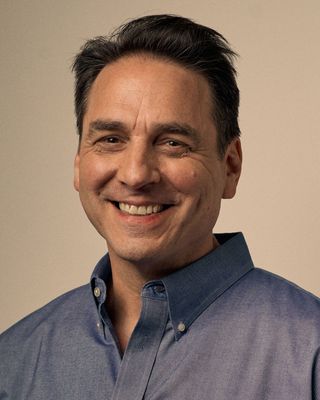 Katowitz Jeff
Marriage & Family Therapist, LMFT
Verified
My ideal clients are those who are experiencing difficulties with blended family issues, adolescent development, trauma, grief and loss, separation and divorce. My role as a therapist is to facilitate a process of healing by partnering with each client. I believe it is essential to listen carefully to an individual, couple or family and develop a partnership that combines my training and experience as a practitioner with each persons unique capacity for healing and growth. Most importantly, the objective of intervention and caring is promoting the family's ability to support the passions and interests that exist in each individual.
(215) 977-4832
Flourtown,
PA
19031
& Online
$250 (individual)
, 
$250 (couples)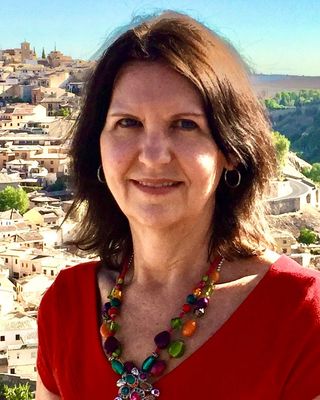 Sally Cranney
Licensed Professional Counselor, MA, MEd, LPC
Verified
As an experienced psychotherapist for over 20 years, I have helped people with a variety of problems, including relationship issues, work and school-related stress, adult-child and parent issues, eating disorders, post-adoption stress, and young adult life transitions. My style is warm and accepting, and my work addresses each individual's unique experiences as related to cultural background, environment, and family of origin history.
(610) 756-2806
Flourtown,
PA
19031
& Online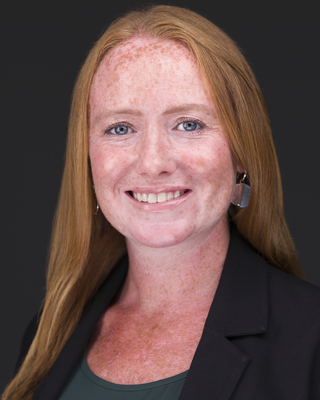 Therese M. Daniels, MA, LPC
Licensed Professional Counselor, MA, LPC
Verified
I have immediate openings in PA! It is not uncommon for people to arrive at a place in life feeling imbalanced, stuck, and sometimes defeated. In my practice, I work collaboratively with my client's to move forward through these difficult times. I utilize an integrative mindful approach to address the person as a whole and to promote balance, healing, and wellness. I believe in meeting each individual where they are and jointly creating a plan that will best meet their needs and assist them in digging in to let the inner beauty shine through.
(215) 608-1396
Flourtown,
PA
19031
& Online
$125 (individual)
, 
$150 (couples)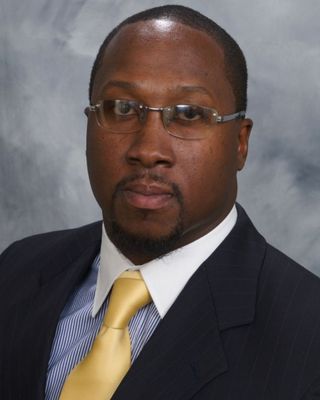 Frank A Edwards
Licensed Professional Counselor, PsyD, LPC
Verified
Enspire Consulting Group, LLC is a premier private practice that offers individual and group sessions to children, adults and families. Our well trained and skilled clinicians counsel on a range of emotional and personal issues. We offer a comfortable, supportive atmosphere that provides a personalized approach to supporting a growth mindset. We feel passionate about the work we do, and are committed to helping our client's feel better about themselves and their lives. We understand that sadness, anger, fear and anxiety are universal experiences to which we are here to help clients move through those cycles of negative thoughts.
(215) 948-3218
Flourtown,
PA
19031
& Online
$100 (individual)
, 
$150 (couples)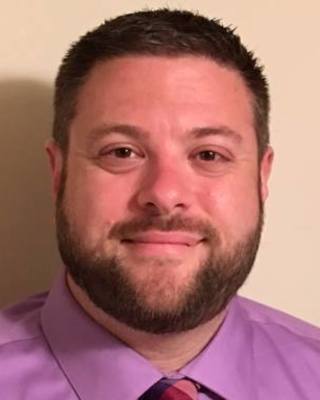 MENtal Wellness
Licensed Professional Counselor, MA, LPC
Verified
Do you have a son who is having behavior issues at home and/or in school? Are their grades suffering? Are they isolating? Are they having trouble making or keeping friends? As an adult male, are you having trouble communicating wth your intimate partner, boss, co-workers, friends? Do you feel misunderstood and are unsure why? Are you feeling stress due to work related issues or relationship issues? As a boyfriend, husband or father, are you having trouble managing life's daily stressors (family, financial relationships, etc.)? These are common problems we all face at some point or another.
(215) 544-2313
Office is near:
Flourtown,
PA
19031
& Online
Karen L. Smith
Clinical Social Work/Therapist, MSS, LCSW
Verified
2 Endorsed
My clients describe me as warm, compassionate and funny, but also as direct, challenging, and focused; seeking out the hard and stuck places in their approach to living and loving. I don't try to convince my clients that life is easy or carefree, but I do believe lots of happiness and contentment can be found when we face and come to terms with our truths. Unlike many folks offering therapy services, I bring extensive education and training in analytically informed psychotherapy, which I belief enriches and deepens the work.
(215) 631-3015
Office is near:
Flourtown,
PA
19031
& Online
$180 (individual)
, 
$180 (couples)
Hillary A. Graham
Licensed Professional Counselor, MS, LPC
Verified
These are remarkable times, as we respond to the changes brought on by COVID-19! I have been privileged to work alongside people of all ages, races, and beliefs, which has offered me the advantage of a wide perspective on life. One of my main goals is to help you integrate the solutions we discover in session into your daily life. I have dedicated my professional life to gaining the skills to partner with you, so you can feel excited and encouraged to consider your life and all its purposes with confidence with renewed happiness.
(215) 398-6948
Office is near:
Flourtown,
PA
19031
& Online
---
See more therapy options for Flourtown
---
Career Counseling Therapists
If you're looking for career counseling in Flourtown or for a Flourtown career counselor, these therapists provide career development, career management and career counseling services. An Flourtown career therapist will assist in career assessment, career coaching, Flourtown career guidance, career transition, job counseling, and careers counseling.