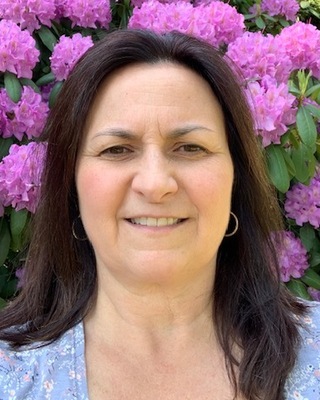 Denise M. Carr
Marriage & Family Therapist, MS, LMFT
Verified
2 Endorsed
I work with various populations experiencing: anxiety, depression, self esteem, childhood emotional neglect, life transitions, negative thinking, codependency, relationship difficulties,
grief
/
loss
, stress management, self compassion, self care, caregiving and women's issues.
I believe we all have different struggles and I provide individualized treatment and a safe place to explore the challenges in life. My philosophy is to work with the whole person, mind, body, and spirit to help you release anxiety, depression or stressful feelings that may be caused by unhelpful thoughts and behaviors. My goal is to establish a starting point that is comfortable for you in order to build a collaborative working relationship. Together, we will achieve your goals and increase fulfillment, happiness, and peace in your life.
(215) 709-7452
Dresher,
PA
19025
& Online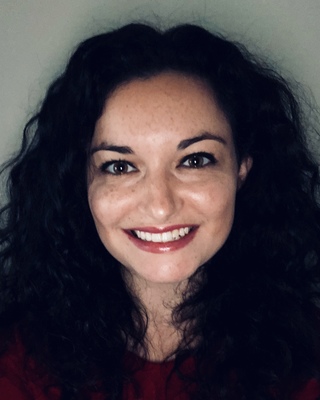 Sarah M Baurer
Licensed Professional Counselor, MA, LPC
Verified
I specialize in clients who have suffered concussion or traumatic brain injury and those struggling with emotional dysregulation, anxiety, depression, ADHD, adjustment and transition difficulties, and
bereavement
. I am comfortable working with all ages. When working with any client, I believe that a holistic and eclectic approach is vital to reaching each client's therapeutic goals. I feel strongly that a valuable therapeutic relationship is built upon establishment of trust through empathetic support and confidence-building. I believe that warmth, humor, and positivity are essential to working toward the client's goals and desired changes.
(215) 607-7949
Office is near:
Dresher,
PA
19025
& Online
Trevor Sasek
Licensed Professional Counselor, MS, LPC
Verified
Have you been through that cycle of gut-wrenching pain about who you are, harsh and persistent criticisms of yourself, then temporary ways to get relief that you end up hating? Are you feeling hopelessly broken and unsure if anything will ever work because you are permanently damaged? Sometimes it can seem like if so much has gone wrong, then it must be me. Finding someone to actually try to listen to what you have gone through can be extremely difficult and end up feeling the same as it's felt before, not being heard or seen, and feeling alone.
(610) 347-5413
Dresher,
PA
19025
& Online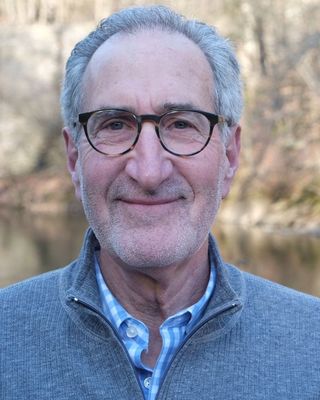 Barry Lessin Telehealth
Psychologist, MEd, CAADC
Verified
1 Endorsed
My passion is working with young people and their families concerned about the impact of substance use in their lives. I understand that many people have been harmed by one-size-fit-all treatment approaches, so self-empowerment is my focus and my approach is person- and family-centric. There are many paths to wellness. This means that you are in charge of your treatment goals. I understand that any change is difficult so I'll meet you where you're at in the change process to empower you to take the next steps.
(267) 664-6845
Dresher,
PA
19025
& Online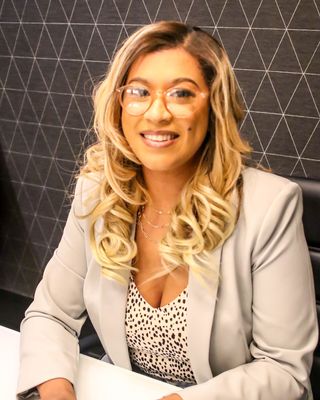 Lifetime Connections, LLC
Marriage & Family Therapist, MS, LMFT
Verified
You are taking a courageous step in choosing to elevate your relationship & in prioritizing your mental health! To be human is to be in a complex relationship with self & others. My goal is to support and provide tools to help you & your significant other navigate through some challenges within your relationship. Together, we can turn inevitable relational ruptures into relational satisfaction & fulfillment. Couples therapy and coaching are beneficial investments to enhance your overall wellness and quality of life! As an inclusive and holistic therapist, I affirm all orientations, beliefs, & lifestyles.
(215) 372-8698
Dresher,
PA
19025
& Online
Dr. Rebecca Fisher
Psychologist, PsyD, LPC
Verified
Welcome. The struggles you are having right now make sense, given your biology, your backstory, the social context you grew up in, and your current experiences. I am passionate about helping individuals who have experienced trauma redefine who they are by understanding their trauma and its biological, cognitive, emotional, relational, and spiritual impact. I also love working with individuals with chronic pain or illness. Regardless of what you have been through, you are resilient and can rise from this moment.
(267) 732-1025
Dresher,
PA
19025
& Online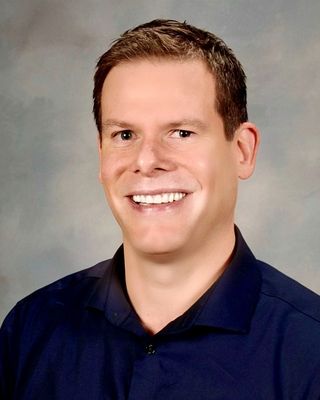 Joseph Fonash, LCSW
Clinical Social Work/Therapist, LCSW
Verified
Clients who seek counseling services here can expect a supportive environment where they can explore their emotional needs and overcome barriers that limit their full potential. They will discover someone with an open-minded approach to client wellness and who considers the client's work life, family traditions, personal identity, and cultural and spiritual beliefs.
(215) 600-3708
Dresher,
PA
19025
& Online
Derek Pendleton
Clinical Social Work/Therapist, LCSW, ACSW, BCD
Verified
I have over two decades of experience providing individual, family, and couples therapy to people of all ages and diagnoses. My areas of specialty include adult/adolescent Depression, Anxiety, Panic Disorder, Bipolar Disorder, Addiction (All Types), Anger Management, and Asperger's Disorder, for which I utilize my experience and training in Cognitive Behavioral Therapy (CBT), Psychodynamic Therapy, and Mindfulness Practices. In addition, utilizing Evidenced-Based Practices, I work well with families whose children struggle with behavioral and emotional problems, including diagnoses of ADHD, ODD, and Autism.
(267) 627-3089
Office is near:
Dresher,
PA
19025
& Online
Bruce S. Zahn
Psychologist, EdD, ABPP
Verified
These are uncertain times. Do you worry that you're falling into an ever-deepening rut of fear, depression, and misery that is robbing you of inner peace and happiness? Do you find yourself ruminating about the future and unable to sleep restfully? I am a Licensed Psychologist in PA, Board Certified in Clinical Psychology, with over 40 years of experience. I trained in Cognitive Behavioral Therapy at pioneer Dr. Aaron Beck's clinic at Penn, and have since trained many psychologists in these evidence-based methods. I am glad to discuss your unique needs and determine if I can help you.
(267) 888-5207
Office is near:
Dresher,
PA
19025
& Online
Sarah Herstich- Food And Body Specialist
Clinical Social Work/Therapist, MSW, LCSW
Verified
3 Endorsed
You've tried the diets. You've read the self-help books. You've scoured TikTok and Instagram for answers. But, you just haven't been able to find your way out of dieting cycles, binge eating and harsh self-talk that leaves you feeling defeated and like you'll never feel normal around food or your body. I want you to know that healing is possible. That you can relearn how to trust your body and that you can heal from years of shame, blame, trauma and disconnection from yourself.
(267) 309-2866
Office is near:
Dresher,
PA
19025
& Online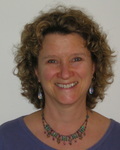 Rachel Breskman
Psychologist, MEd, CAC
Verified
My approach to therapy is relational. I create a safe environment of collaboration with clients to work toward eliminating unhealthy obstacles to achieving their goals. These behaviors and beliefs are aftereffects of traumas in their pasts. I promote healing by witnessing the client's story and providing feedback including strengths, progress and the causes of clients' pain. I see therapy as an opportunity to experience new ways of relating and coping while developing and appreciation of who they are. Additional techniques I use as indicated are: cognitive exercises, hypnosis, Eye Movement Desensitization and Reprocessing (EMDR) Therapy and sand tray therapy.
(215) 886-5611
Office is near:
Dresher,
PA
19025
Denise M. Carr
Trevor Sasek
Lifetime Connections, LLC
Bruce S. Zahn
Max Sheintoch
Katie Suchniak
Elizabeth McElroy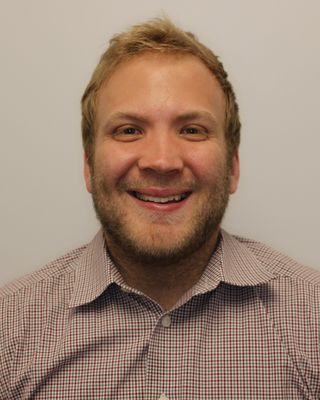 Max Sheintoch
Pre-Licensed Professional, MA
Verified
1 Endorsed
No matter what background we come from life tends to bring its own suffering and difficulties. I view therapy as a place where challenges and painful emotions can be confronted in a safe and caring environment. My personality is warm and empathetic, and I aim to provide a place where clients feel heard, cared for, and listened to. I view clients as being the author of their own lives. Thus, I aim to be collaborative and to help come up with goals that are important and meaningful to you. My style is action oriented, and I try to push clients out of their comfort zones, through the use of mindfulness and behavioral changes.
(610) 995-6668
Office is near:
Dresher,
PA
19025
& Online
Waitlist for new clients
Amy Wagner
Licensed Professional Counselor, MAC, LPC
Verified
I believe that all people possess the strength and ability to achieve their personal goals and find success no matter the circumstance. I utilize a strengths-based, person-centered approach, with the hope of helping clients tap in to their endless potential and empower them to find happiness and hope in their lives. I am a Licensed Professional Counselor with over 20 years of experience working with a wide-range of individuals, including both adolescents and adults who struggle with anxiety, depression, mood disorders, trauma, life transitions, and family conflict.
(215) 608-2548
Office is near:
Dresher,
PA
19025
& Online
Waitlist for new clients
---
See more therapy options for
---
Grief Therapists
How long does therapy take for grief?
There is no exact timeline for
grief
counseling. Some people may start to feel better after just a few sessions, while others may take months or longer to feel relief. Some specific approaches, including some types of CBT, may involve a set number of sessions, or therapy may be open-ended until the patient determines they are ready to wrap up. Just as there is no right or wrong way to grieve, there is no right or wrong way to seek therapy for grief.
When should you seek therapy for grief?
Many people mistakenly believe that their grief needs to be debilitating or all-encompassing to warrant therapy. This is not the case. While people who experience severe, prolonged grief—particularly those who are considering self-harm or engaging in unhealthy substance use—are especially likely to benefit from therapy, so too are people whose grief is less intense but still interfering with well-being or daily functioning. In practice, almost anyone struggling to process a loss could benefit from grief counseling.
Can grief be managed without therapy?
Oftentimes, yes. Grief is a near-universal part of being human, and many find that their grief, while profound, does not stop them from participating in day-to-day life and steadily eases over time without outside help. For others, however, the harsh pain of early grief persists for months or years or leaves them unable to function. This group is especially likely to benefit from seeing a therapist, who can guide them through their grief and help them reconnect with the world.
What happens if grief is left untreated?
Because grief does not in itself necessitate therapy, untreated grief will often resolve on its own. However, for some people—particularly those who would qualify for a diagnosis of prolonged grief disorder—untreated grief can be a source of seemingly endless pain or lead them to withdraw from the world. In such cases, treatment can be indispensable, as it can help an individual adapt to the loss and start living again.