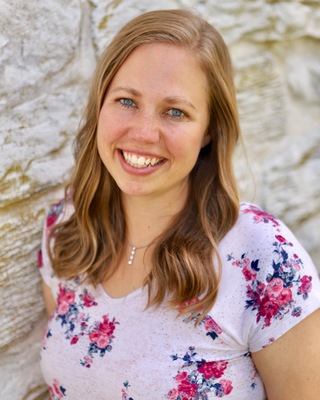 Natalie Groff- Revive And Restore Counseling
Marriage & Family Therapist, LMFT
Verified
I am a fully licensed Marriage & Family Therapist providing therapy for individuals, couples, and families. It is my life's passion to see marriages and families thrive and survive the obstacles that come their way such as: relationship difficulties (i.e. marital conflicts,
parenting
, in-laws), stress, and anxiety. I offer classes and marriage retreats on various topics like communication, sex, and forgiveness as well as premarital counseling.
(717) 276-8598
Annville,
PA
17003
& Online
Kitty Martin
Marriage & Family Therapist, MA
Verified
I can help with many issues including: anxiety, depression,
parenting
struggles, ADHD, trauma, relational abuse, substance abuse, behavior problems, grief, communication difficulties, marriage difficulties, and more.
Hello! I am a Licensed Marriage and Family Therapist and I have 15 years experience in mental health and have worked with a variety of individuals. I aspire to create a safe environment for my clients and families and allow you to go on a journey of discovery. Together we will explore your life's most challenging matters and heal the wounds that impact your life. I am also a Christian and can apply biblical principles to your treatment at your request; I am comfortable working with clients from all worldviews, faiths, and orientations.
(717) 639-2674
Annville,
PA
17003
& Online
Waitlist for new clients
Annville Psychological Svcs & Associates
Psychologist
Verified
2 Endorsed
We are here to meet the needs of the community through both in-person sessions and secure telehealth, which is shown to be as effective as in-person therapy and is covered by most insurance plans. Annville Psychological Services is a premiere community of experts in mental health, serving children, teens, and adults. If you are looking for a therapist who uses proven methods to support you and your family, we are here for you.
(717) 347-0470
Annville,
PA
17003
& Online
Waitlist for new clients
---
See more therapy options for Annville
---
Parenting Therapists
What does therapy for parenting look like?
Therapists may work with parents individually, together, or include the whole family to find solutions for the problems a parent faces. Many parent-based therapies work on a parent's relationship with their children, problem-solving within the family, and analysis of family dynamics. Therapy conducted remotely by video may be helpful in allowing a therapist to observe how families interact in their own homes.
When should a parent seek therapy?
When behavioral problems begin to disrupt the healthy functioning of a family, it may be a good time to look into therapy. If parents find that children are acting out in school, have started using drugs or alcohol, have developed eating disorders, or other similar red flags, a therapist may be able to help.
How long does therapy take for parenting problems?
Depending on the severity of a family's challenges and the type of treatment utilized, therapy for
parenting
can last from weeks to months. Cognitive behavioral therapy is a pragmatic therapy type that can be brief, most often ranging from between 5 and 20 sessions. Structural family therapy, which inspects family dynamics, often takes several months. Parent-child interaction therapy is typically shorter-term, lasting between 10 and 20 sessions. For any therapy, the duration will depend on the progress made and results realized.
Can therapy help parents dealing with burnout or stress?
Parenting is difficult. Parents may dismiss or conceal feelings of exhaustion, overwhelm, or escape ideation—imagining withdrawing from their parental obligations altogether. but left unattended, these feelings can have negative effects on the whole family. A therapist can help parents work on the skills they might need to better cope with the burdens of parenting and help them be the best parents they can be.