THERAPY GROUP
In Person Teen Group Therapy
Depression and Anxiety Group Therapy Open Arm Wellness's anxiety and depression group therapy is a great opportunity for teens to learn skills to manage anxiety and depression, practice distress tolerance, and to share with other teens also struggling with mental health. Many teens experience anxiety and depression even if it is not obvious; symptoms can vary person to person. Please call 314-329-4326.
Group Details
Location
4231 Laclede Avenue
Saint Louis, MO 63108
Expertise
Anxiety

,

 
Depression

,

 
Peer Relationships 
Types of Therapy
Cognitive Behavioral (CBT) 
My Other Groups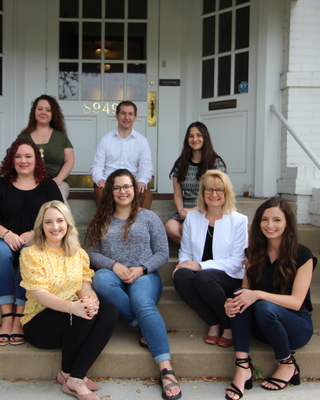 Eight week licensed counselor-led group therapy for teens with depression and anxiety. Topics include: Mindfulness, Coping Skills, Self-Acceptance, Friendship, and Support Systems. Sessions start week of November 30. Ages 13-18 welcome. Call 314-329-4326 for registration information. Group Facilitators: Rob Gould, LPC, Brittni Collings, LPC. Zoom options available. Email: info@openarmswellness.com www.openarmswellness.com
Expertise
Anxiety
Coping Skills
Depression
Types of Therapy
Cognitive Behavioral (CBT)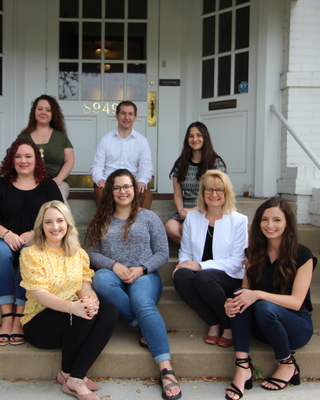 TWhat will I learn in this group? In this group, we will learn about the following topics in order to identify our own personal anxiety symptoms, acknowledge the ways in which anxiety has impacted our lives, implement coping and emotion regulation skills, and challenge negative thought patterns. Anxiety education, Fight or flight response, Avoidance and procrastination, Exploration of perfectionism, Anxiety in relationships. Contact www.openarmswellness.com for more info.
Expertise
Anxiety
Depression
Obsessive-Compulsive (OCD)
Types of Therapy
Cognitive Behavioral (CBT)
Last Modified:
 14 Nov 2023