Waitlist for new clients
Jennifer N Rauzan
Licensed Professional Clinical Counselor, MEd, LPCC
Verified
I also specialize in working with adolescents with anxiety, depression, adjustment issues, and "
teen
" problems.
**DAY TIME AVAILABILITY ONLY** I believe that change is always possible. My approach is direct and genuine, hopefully insightful, and certainly empathetic. I specialize in working with self harm and suicidal adolescents as well as anxious and depressed adults. I can help you develop effective communication skills, increase your ability to express and handle emotions effectively, to be aware of your needs, and to learn how to resolve conflict successfully.
(216) 342-9574
Willoughby Hills,
OH
44094
& Online
Waitlist for new clients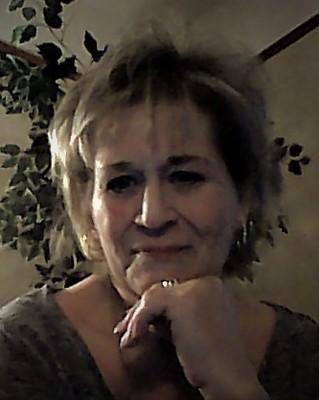 Nancy B Wilt
Counselor, EdS, LPCC, CDP
Verified
I have been a practicing therapist for almost 30 years. Many have asked me how I do my job - "listening to people's problems all day". For me, it an honor and a privilege to help someone work through a troubling issue and find balance again in their life, providing support and compassion through the process. I work with individuals and couples; male and female; age 5 years and up. My practice is general and broad based. A few specialty areas are children and adolescents; parenting; anxiety; women's issues; depression; working through life changes; grief and loss; coping skills; geriatric issues.
(440) 510-5100
Willoughby Hills,
OH
44094
& Online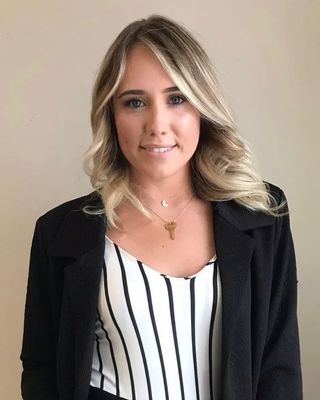 Sophia R Pearson
Pre-Licensed Professional, MSW, LSW
Verified
1 Endorsed
Has there ever been a time where you felt alone or that something wasn't working? Maybe you have tried to cope with these feelings or maybe you do not know where to start. I believe that these thoughts and feelings can be changed once we change the mindset. No matter what stage of life a client is in, my goal is for each client to feel accepted and supported. I desire for each client to recognize their strengths and utilize them to help grow through these difficult times. I can help to resolve conflicts, recognize strengths, increase confidence and communication skills.
(440) 689-2845
Willoughby Hills,
OH
44094
& Online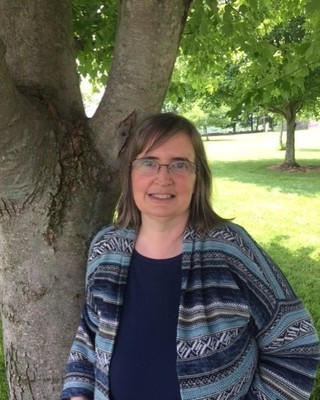 Sara Ann Trembath
Counselor, MS, LPCC
Verified
I enjoy helping clients build skills to succeed in life whether they are dealing with life stresses or serious mental health issues. I believe in using an integrated approach tailored to my client's needs. I work with adults, families, children aged 6 and up and teens. I also enjoy working with groups.
(440) 600-3759
Willoughby Hills,
OH
44094
& Online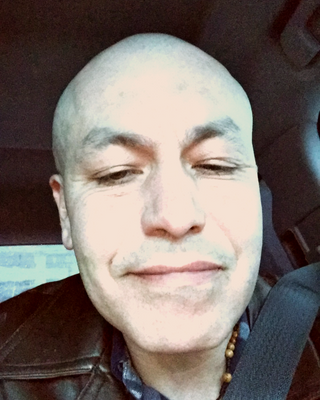 Mark Hawrylo
Clinical Social Work/Therapist, LISW-S
Verified
Mark John Hawrylo, II, LISW-S Mark John Hawrylo, II is a Licensed Independent Social Worker in Ohio with 25 years of experience. He received his Master's Degree in Social Work from the University of Michigan. Mark believes in a treatment philosophy that is patient centered and includes cognitive/behavioral, systems/environmental, rational emotive, developmental, and spiritual offerings. In his spare time, Mark enjoys hiking, forestry, carpentry, farming, playing with his dog, quiet time in nature, being a parent, family, and friends.
(440) 827-2455
Willoughby Hills,
OH
44094
& Online
Sharon R Rosser
Clinical Social Work/Therapist, MSW, LSW
Verified
1 Endorsed
Are you concerned about others and their well-being? Who is concerned about your well-being? Taking care of yourself is the first step to helping others, let me help you on the way to self-care.
(440) 530-9180
Willoughby Hills,
OH
44094
& Online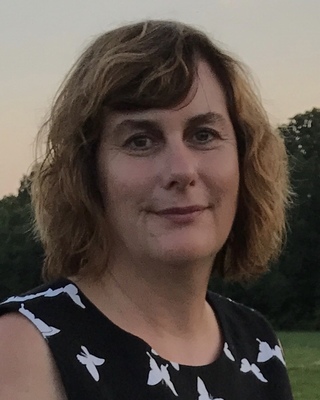 Silke Pagendarm
Counselor, LPCC, LCDCIII
Verified
1 Endorsed
I am a Licensed Professional Clinical and Chemical Dependency Counselor, and have been serving the Cleveland area for over 25 years. I specialize in treating adults and adolescents who exhibit signs of anxiety, stress, post traumatic stress disorder, depression, and a variety of problematic sexual behaviors as well as victim issues. I have experience working with substance abuse and work with individuals whose use has resulted in legal issues. I work with families and teens who have adjustment and behavioral issues. I work with the individual as well as partners, spouses and family members.
(440) 925-5008
Willoughby Hills,
OH
44094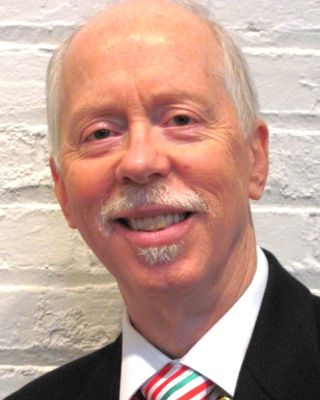 John D Ludway
Counselor, Ed Sp, LPCC
Verified
We all struggle with life issues! None of us are meant to do this thing called LIFE alone. I want to help you find that 'missing piece,' that was left behind through trauma, family issues, personal decisions, and mental health or drug issues.
(440) 434-3599
Willoughby Hills,
OH
44094
& Online
Kathryn M Dann
Clinical Social Work/Therapist, BSW, LSW
Verified
As a Licensed Social Worker and Therapist; I utilize my life experienced mixed with my newly acquired education, and my substance abuse recovery background to help my clients. If you need someone who truly cares, will listen without judgment please reach out to schedule a free consultation.
(440) 597-4079
Willoughby Hills,
OH
44094
& Online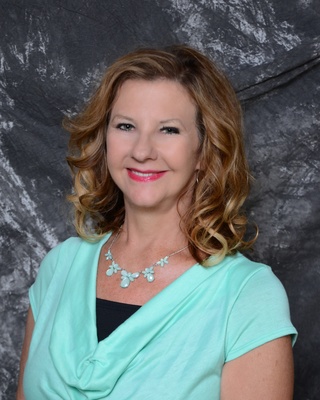 Cathy Elizabeth Knezevich
Counselor, PCC
Verified
3 Endorsed
I enjoy helping people find their inner core of strength. We all run into difficult times and may suffer with challenging symptoms or negative thought patterns. My style is to balance a validating environment and a safe place to explore feelings with the support to create changes that can really impact your life. We all may feel anxious, sad, stressed, depressed, have emotional overeating, or have low motivation at times but we can formulate a plan with new tools to help you feel more balanced and healthy. Don't let these symptoms rule you, we can work together to give your life more direction, happiness and positive meaning.
(440) 565-5649
Office is near:
Willoughby Hills,
OH
44092
& Online
Karla Galati
Counselor, PhD, LPCC-S, ATR-BC, LICDC
Verified
I have 13 years experience using holistic and traditional healing modalities - EMDR, Art Therapy, Hypnotherapy, Mindfulness, CBT and more, to help individuals recover fully from trauma, anxiety, stress, depression and/or addictions. Would you like to move your life forward in the direction of your dreams? I can help you rediscover your strengths and the passion within to heal all things that hold you back, allowing you to recover your joy and the highest potential of who you truly are.
Office is near:
Willoughby Hills,
OH
44094
& Online
Willoughby Hills,
OH
44094
& Online
---
See more therapy options for Willoughby Hills
---
Teen Therapists
What does therapy for teenagers look like?
When a therapist works with a
teenager,
the pair will talk about what the teen is struggling with and explore solutions, which may involve interpersonal skills, coping strategies, medication, or lifestyle changes related to sleep, diet, and exercise. Different therapists employ different modalities, but most involve a combination of conversation and skill building.
How long does therapy for teenagers generally take to work?
There's variability in teenagers' experiences and challenges; some may begin to improve from therapy within a few weeks while others may take several months or longer. Teens can discuss their progress with their therapist periodically to assess how they're improving and any changes to the treatment plan that could potentially accelerate that progress.
How do you encourage a teenager to go to therapy?
It's helpful to express your concern and love while framing therapy as an opportunity to explore a tool that could help improve their life; just like they practice baseball or dance, now they can practice their emotional skills. Give your teen control over the process where you can—maybe by weighing in on choice of therapist and signaling that therapy involves confidentiality, so a parent need not know all that is discussed in sessions.
How do you prepare teens for therapy?
You can prepare your teenager for therapy by describing what the process will look like and setting expectations for timeline, if requested. You can explain that the first session may begin with an assessment phase, that they can describe their experiences but that the therapist will ask questions too, and that it may take time to feel comfortable opening up. Ask how they're feeling about the process and answer any questions calmly and supportively.