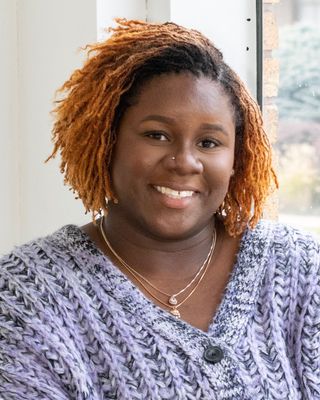 Mahogany Restorative Counseling, LLC
Clinical Social Work/Therapist, MSW, LCSW, LISW
Verified
2 Endorsed
How have the challenges of being expected to fit into others' expectations of you impacted your daily life? What has it meant for you to cope with microaggressions and biased criticisms as a
Black
person in America? Carrying the burdens of racial trauma, depression, and anxiety can feel like an uphill battle. If this is true for you, then therapy can help you to take steps in the direction of your best self. You should feel empowered and supported while standing in your truth.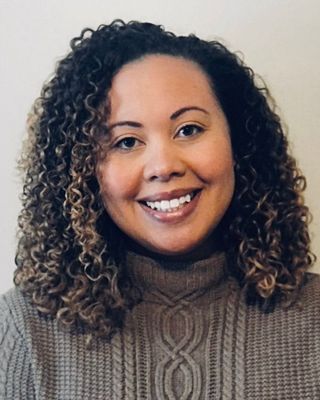 Diaspora Health and Wellness LLC.,
Clinical Social Work/Therapist, LISW-S
Verified
Diaspora Health and Wellness is mental health counseling agency that focuses on the BIPOC (
black
, indigenous, and people of color) Community. Diaspora offers holistic wellness with a culturally competent focus. We believe here at Diaspora that representation matters and are working towards increasing representation for the BIPOC community in mental health.
Free Spirit Counseling LLC
Clinical Social Work/Therapist
Verified
2 Endorsed
Your story matters. Do you feel like you're stuck dealing with life stress, maybe crippling effects from a trauma that is making daily life harder to cope with? It can feel scary to reach out for help but finding the right therapist can make that journey feel less scary. At Free Spirit Counseling we work to make clients feel comfortable and connected during therapy which helps them to make the most progress. We have therapists who specialize in many areas of mental health and can meet any needs that you have.
Not accepting new clients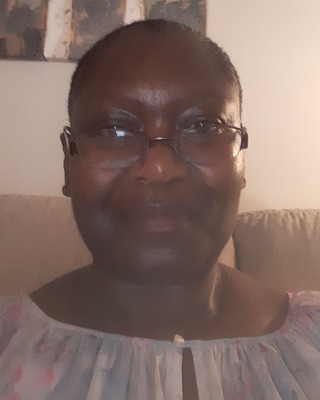 Kim DuBose
Clinical Social Work/Therapist, LISW, LISW-CP
Verified
My interest is working with women, BIPOC, Queer, activist folk & caretaker professionals via individual & group therapy. My ideal client is tired of being tired, ready to begin a healing journey, willing to use the insight and skills gained in therapy and take healthy risks outside of therapy to close the loop in the cycle of change, can tolerate being kindly challenged when they are sabotaging their own therapeutic goals and life-affirming values, and understands that ambivalence doesn't mean they're not ready. It simply means that they have parts of themselves that feel vulnerable and are protective of those vulnerabilities.
Waitlist for new clients
Autumn Francisco
Licensed Social Worker, MSW, LSW
Verified
Therapy starts with grace and ends with grace. I believe in looking at things from a holistic approach, which involves getting to the root. Finding a therapist can be overwhelming but give yourself some grace, change is not easy. I'm here to help you find balance and the tools to pour into yourself.
Donte M Hardy
Licensed Professional Counselor, MS, LPC
Verified
1 Endorsed
People seek psychotherapy for different reasons. Sometimes they want to solve a specific problem produced by difficult circumstances; sometimes they want relief from feelings of general unhappiness and anxiety; other times they want to make a change, to feel less stuck, less depressed and more hopeful. Asking for help is the first important step. It gives substance to our desire for change and makes concrete our wish to feel better. This very act of asking says that we feel entitled to support and serious consideration.
Not accepting new clients
Keisha A. Savage
Clinical Social Work/Therapist, MA, MSW, LISW-S
Verified
I use a strength-based, person centered, integrated approach, working collaboratively to identify, clarify, and create meaningful treatment goals. I work to meet individuals where they are, with the understanding that you are the expert of your own experience. I draw from a variety of evidence-based methodologies to create a unique therapeutic experience for each individual.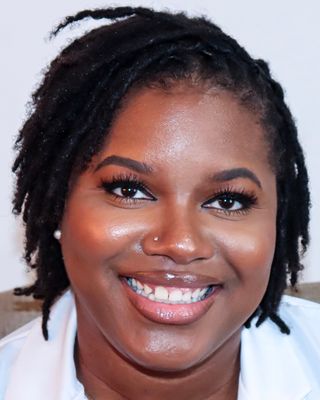 Dr. Marsheena Murray
Psychologist, PhD, ABPP
Verified
1 Endorsed
Parenting, especially during this pandemic, can be exhausting, frustrating, and extremely difficult. Sometimes it feels like a thankless job that you cannot quit. Having a child who does not listen to you, screams for hours or acts up at school can be embarrassing and disappointing. Seeing your loving child change into a moody teen who stays in their room and refuses to interact with you can feel like you are living with a stranger.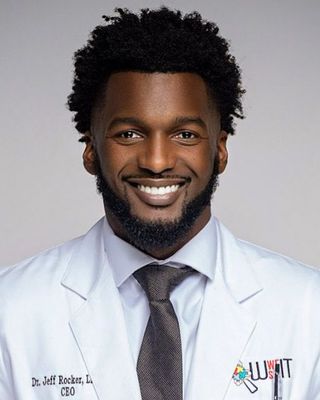 Dr. Jeff J. Rocker
Licensed Professional Clinical Counselor, PhD, NCC, LPCC, LMHC, LPC
Verified
With 12 years of experience working with clients going through individual, relationship, and family issues, Celebrity Therapist Dr. Jeff Rocker has provided therapeutic services to clients nationwide. He is Licensed in 14 states and has served clients from all age groups. Over the years, Dr. Jeff has organized lectures and various events in the community, including excursions and retreats for couples to improve their communication and better understand each other. He has experience working with athletes in the NFL, NBA, and MLB. In addition, Dr. Jeff has also worked with clients in the Movie, Music, and Entertainment Industries.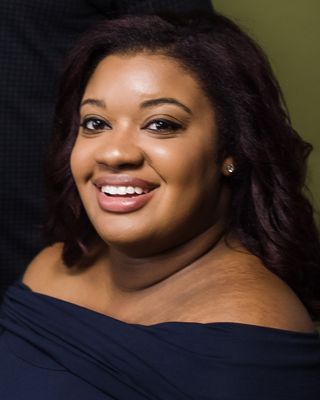 Acacia Quaintance
Clinical Social Work/Therapist, LISW-S
Verified
1 Endorsed
As an EMDR trained trauma therapist I know that your story matters. Do you feel like you're stuck dealing with life stress, maybe crippling effects from a trauma that is making daily life harder to cope with? It can feel scary to reach out for help but finding the right therapist can make that journey feel less scary. I work to make clients feel comfortable and connected during therapy which helps them to make the most progress. I specialize in trauma and PTSD, depression, anxiety, life transitions and coping, women's issues, fertility and sex issues.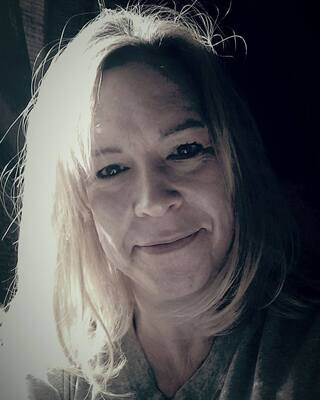 Melinda Nichols Balliett
Clinical Social Work/Therapist, LSW
Verified
As a mental health and substance use therapist I have worked with youth and adults in both residential and outpatient settings. I have received additional and ongoing training in CBT, Motivational Interviewing, Grief counseling, Trauma Informed Care, Acceptance and Commitment Therapy, Sex Therapy, DBT, Existential Therapy, Behavior Management, ACT(Serious Mental Illness)Substance Use treatment: SMART, Exposure Therapy and Crisis intervention. However, I believe the greatest source of healing is self. Finding and honoring our authentic self is what derives purpose and meaning in our lives.
Donna Lang- Get Centered Wellness
Licensed Professional Clinical Counselor, LPCC, LICDC
Verified
1 Endorsed
We learn how to see, value and trust ourselves and others based on how our caregivers saw, valued and were honest with us. When that relationship has been broken in any way, we develop an attachment wound. This break could have come in many forms, neglect, abuse, emotional and physical absence or inconsistent nurturing. As adults we act out our wounds in our daily lives. This leads to an inability to form healthy, connected and valuable relationships with ourselves and others. The impact of this is depression, anxiety, personality issues, trauma responses and a myriad of other issues.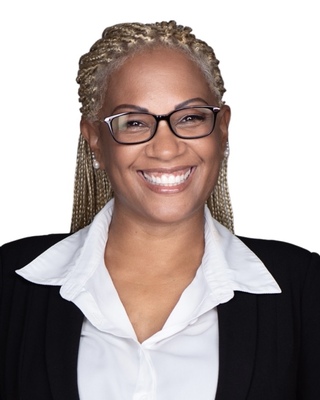 Thelma Elizabeth Tennie
Marriage & Family Therapist, PhD, LMFT
Verified
4 Endorsed
Expect More From Dr. Tennie's Personalized Care. You're not a commodity, so why accept assembly-line mental-healthcare? Dr. Tennie's practice is personalized to fit your unique needs and busy schedule. From crafting a personalized healthcare plan with you to accommodating last-minute appointments, your well being is our priority. Additionally, as one of a few, rather than one of a few hundred patients, you'll enjoy more time with and enhanced availability and service from Dr. Tennie.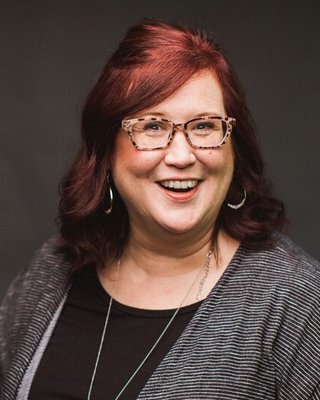 Freedom Counseling, Coaching, and Consulting, LLC
Licensed Professional Counselor, MEd, LPC
Verified
1 Endorsed
I have been working with individuals and families in non-profit settings for 18 years. I have masters degrees in both education and clinical mental health counseling and years of experience in non-profit management, such as teaching, training, grant writing, policy writing, and research. I specialize in helping individuals, couples, and families identify and achieve their goals by overcoming those issues that cause distress and anxiety.
---
See more therapy options for ,
---
Black and African American Therapists
As an African American, why might I wish to see a therapist who is African American?
African American clients may seek out African American therapists for several reasons, foremost being a sense of cultural understanding and the possibility of shared experiences. Cultural sensitivity and context on the part of the therapist may make it easier to form a therapeutic alliance and to focus on the work of therapy without the need to explain or educate a therapist on cultural matters. It may also be empowering to work with a therapist who shares one's racial or ethnic background. It is important to note that a therapist who demonstrates cultural sensitivity can be highly effective even if they do not share a client's background or race.
Can clients benefit from working with a therapist who shares their race or ethnicity?
Yes, having a therapist who shares a client's race or ethnicity is often valuable, especially if it fosters a strong therapeutic alliance between the two. While training, qualifications, and experience are always important, a strong alliance between client and therapist is a major contributor to therapeutic effectiveness. An alliance is likely to be strengthened with a therapist who has an understanding of a client's background and perhaps also shared life experiences. It should be noted that many clients form a strong bond with their therapist regardless of their race or ethnicity. This is a personal decision, and it depends on the therapist, the client, and the connection between the two.
How might I inquire about a therapist's experience working with African American clients?
Clients can ask therapists directly about their experience working with clients of diverse backgrounds, including with African American individuals. You may wish to inquire whether a therapist has undertaken training in cultural competence broadly, and how specifically they would ensure that their approach is sensitive to the needs of African American clients. Therapy involves honesty and trust, so it's best for clients to share concerns about their therapist's cultural competence at the outset. And a good clinician who is nonetheless not the right fit for you is often happy to make referrals based on the concerns you articulate.
Why is it important for a therapist to be culturally sensitive?
It's important for a therapist to be culturally sensitive because everyone comes to therapy with a unique background and set of experiences. Being aware of culture and cultural differences between people is important for understanding clients, as is coming to therapy with an open mind, recognizing that the therapist doesn't necessarily understand everything and that the client can help guide the way.
Who is included in Psychology Today's directory of Black therapists?
The directory of Black therapists includes therapists who have self-identified their ethnicity in their profiles. Psychology Today uses this information to assist clients in finding a therapist who can provide a cultural match. However, not all therapists choose to disclose their ethnicity in their profile, and they may not appear in search results for this reason. In situations where the number of therapists who have identified as Black is limited, the directory will also show therapists who have undergone specific multicultural training or have extensive experience working with clients from relevant cultural backgrounds.