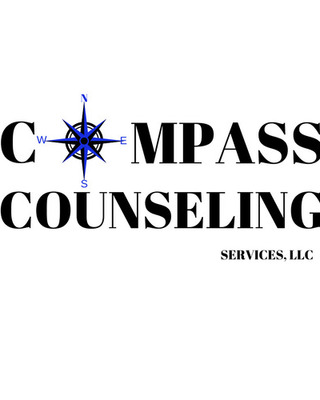 Compass Counseling Services LLC
Licensed Professional Clinical Counselor, LPCCS, LICDC, LPC
Verified
Accepting New Clients! At Compass Counseling Services we believe it is our privilege to provide a safe and non-judgmental environment where you feel comfortable to share your life story. Entering into therapy is an important decision, and finding the right therapist is essential to a successful experience. We believe that every person is deserving of compassion and honor, and is capable of living a satisfying life. Our staff has decades of experience to help you on your journey. We offering compassionate counseling to adolescents through elderly via individual, couples, family, and group sessions.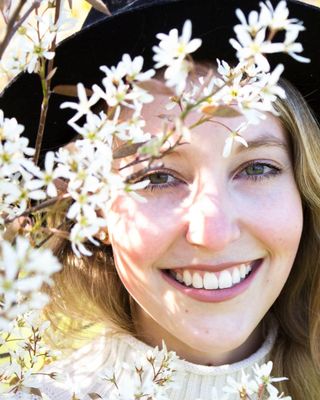 Julianne Reese
Clinical Social Work/Therapist, LSW
Verified
1 Endorsed
When it comes to individuals that are faced with the challenges of anxiety, stress, depression, relationship and self-esteem issues, I find it helpful to incorporate Cognitive Behavioral Therapies such as reframing our thoughts, practicing radical acceptance, breathing and grounding exercises in addition to mindfulness approaches, and art therapy techniques in order to get a better understanding of the parts of us that are masked by the anxiety, depression, or stress. Together, we will work on identifying the underlining parts of you that may contribute to these overarching feelings.
Your Story Counseling Services, LLC
Licensed Professional Clinical Counselor, MAEd, LPCC-S, CDCA
Verified
How we help depends on you. Located in Akron, Ohio, we believe you know yourself, and your child, the best. Therefore, therapy is individually based on what you would like to see change. Our counselors are here for you and we provide the best counseling services to you. We focus on cognitive behavioral therapy to help you become the best you can be. We provide counseling services to children, adolescents and adults to treat mental health problems that are interfering with a person's daily functioning. Our services include individual counseling, group counseling, family counseling and couples counseling.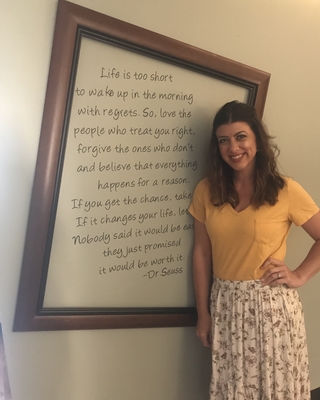 Jen Yensel
Counselor, PhD, LPCC-S
Verified
1 Endorsed
Do you feel stressed? Overwhelmed? Need someone to talk to? I pride myself on my listening skills and like to build relationships with my clients. I can help you feel heard, and together, we can help find balance in your life. I have broad experience with clients in inpatient, outpatient, and school settings. My training has provided me the education to treat individuals of all ages and most mental health disorders. If I am not the best fit for you, I'll help you find someone who is.
(216) 208-5102
Office is near:
Akron,
OH
44303
& Online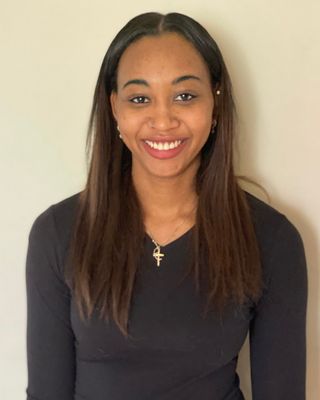 Andrea D King
Licensed Professional Counselor, LPC
Verified
1 Endorsed
I have immediate openings & can schedule you for next week. I am a Licensed Therapist, who specializes in providing therapy to individuals, families, & couples. I have 4 years of experience providing therapy to teens & adults, families, & couples. I have a passion for working with depression, anxiety, trauma, grief & loss, & parenting issues. I take a person-centered approach to create a welcoming environment. I believe that having a strong therapeutic relationship is the key to effective counseling. I incorporate evidenced based modalities when providing therapy services. My goal is to make a positive change in your life.
(330) 427-4145
Office is near:
Akron,
OH
44306
& Online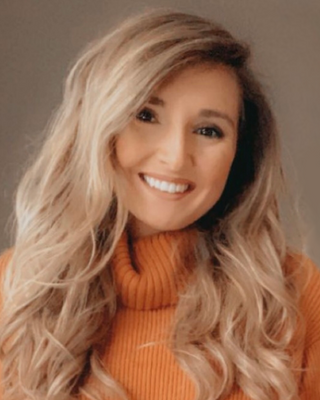 Alexandria Hudeck
Pre-Licensed Professional, PsyD
Verified
I have a special interest in working with individuals who are looking to understand, challenge, and work through their past to help improve their present. I believe that in order to move forward, you must first understand what is holding you back and how to overcome those barriers. I challenge my clients to understand themselves from a place of compassion and responsibility so that they may move forward with the tools and skills they need to achieve the life that they want.
(234) 272-3995
Office is near:
Akron,
OH
44333
& Online
Cerina N Woodall
Clinical Social Work/Therapist, MSW, LISW
Verified
I specialize in helping people reframe their thinking in order to overcome past traumatic experiences, familial conflict, and low self-esteem.
(216) 677-1798
Office is near:
Akron,
OH
44301
& Online
Waitlist for new clients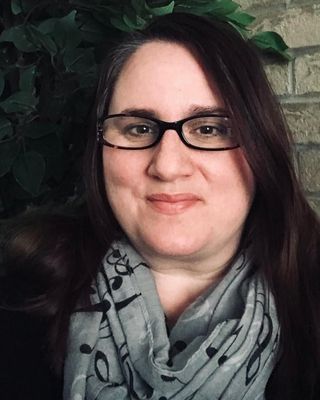 Elizabeth Kobak
Licensed Professional Counselor, MA, LPC, ATR-P
Verified
1 Endorsed
I have worked in the mental health field as residential support staff, crisis worker, case manager, school-base counselor and counselor/ art therapist for the last 10 years. My passion is working with adolescents and adults to find healing and meaning in their lives by discovering their strengths and gifts. I believe people thrive and grow when they understand their "truths" by learning and discovering what happened to them in their story by encouraging body and mind awareness on their path of healing and personal growth. I help others use creative materials and evidenced-based approaches to unearth their inner wisdom and healing.
(330) 964-5371
Office is near:
Akron,
OH
44301
& Online
Waitlist for new clients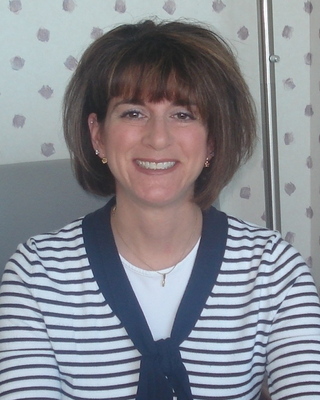 Vanessa Dvorin-Fremont / IISEE, LLC
Clinical Social Work/Therapist, MA, MSSA, LISW-S
Verified
Master's level, LISW - Supervisor, a graduate of Case Western Reserve University's Mandel School of Applied Social Sciences in addition to a Masters and Bachelors Degree in Psychology from Cleveland State University. Mrs. Fremont's experience has led to clinical specialties which include Cognitive Behavioral Therapy (CBT), Dialectical Behavioral Therapy (DBT) and Systems Approach which are known to be best practices in treating anxiety disorders, depression, stress management, adjustment disorders, personality disorders and relationship and marital problems. Mrs. Fremont is also a Certified Grief Counseling Specialist.
(216) 279-5492
Office is near:
Akron,
OH
44301
& Online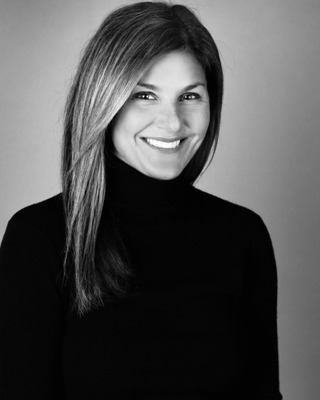 Natalie Jean Monago
Residential, detox, outpatient, telehealth, and medication assisted therapy. Ideal clients for ARK Behavioral Health are those men and women struggling with mental drugs and/or alcohol. We do exceptional work with those who have mental health issues, such as bipolar disorder, anxiety disorders, depressive disorders, schizophrenia, and others. ARK Behavioral Health is National. We have centers in New England and Ohio.
(440) 271-8407
Office is near:
Akron,
OH
44333
& Online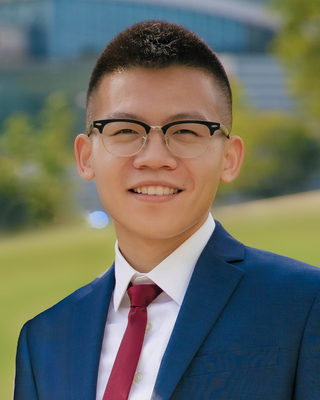 Adam Qin
Clinical Social Work/Therapist, LISW-S, MSSA
Verified
1 Endorsed
I believe you can change by focusing on what is important to you, and your strengths. My expertise is working with ADHD, Anxiety, Addiction, Depression, Childhood & Adulthood Trauma, Relationship, and Couple's issues. (Check my website if you're interested in more details of my approach)
(216) 868-4841
Office is near:
Akron,
OH
44325
& Online
Free Spirit Counseling LLC
Clinical Social Work/Therapist
Verified
2 Endorsed
Your story matters. Do you feel like you're stuck dealing with life stress, maybe crippling effects from a trauma that is making daily life harder to cope with? It can feel scary to reach out for help but finding the right therapist can make that journey feel less scary. At Free Spirit Counseling we work to make clients feel comfortable and connected during therapy which helps them to make the most progress. We have therapists who specialize in many areas of mental health and can meet any needs that you have.
(614) 385-1698
Office is near:
Akron,
OH
44307
& Online
---
See more therapy options for Akron
---
Cognitive Processing (CPT) Therapists