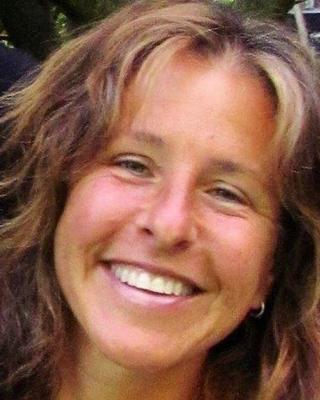 Deborah E Bernstein
Psychologist, PsyD
Verified
My approach is best described as "skills, not pills." I will help you think about your problems differently and develop strategies to handle them more effectively. I provide psychotherapy to treat a variety of life issues and concerns, including: anxiety, depression, relationship problems, parenting issues, and stress. I'm a very experienced and sex-positive sex therapist. My orientation is as an integration of cognitive-behavioral (CBT) and insight-oriented with a strong mindfulness component. My style is warm and active. I strive to be both compassionate, and honest.
Warwick,
NY
10990
& Online
Corinne Novella
Clinical Social Work/Therapist, LCSW
Verified
3 Endorsed
Knowing the path to reaching your full potential in life can often be confusing, especially if you are feeling overwhelmed or depleted. Support in your journey makes an enormous difference in the process of self-discovery and satisfaction. Contact me, and together we can enliven your quest for personal and/or professional growth, moving you toward increased self-awareness and confidence to make the changes you want in your life. Whether you want to feel better on a daily basis, improve your relationships or deepen your connection to yourself, the most important component in therapy is the therapeutic relationship.
Warwick,
NY
10990
& Online
Sarah Emanuel
Clinical Social Work/Therapist, LCSW
Verified
4 Endorsed
I am an empathetic individual who believes that the process of change, although difficult, aids people in creating a happier and more fulfilling life. I work collaboratively with individuals, families, and couples to develop life goals and support them in realizing their dreams. I utilize a mindfulness based approach to coach those seeking treatment to implement healthy methods to cope with the stress and hardships of the everyday. I specialize in working with those who have struggled with trauma, depression, anxiety, chronic illness, psychiatric disorders, complicated grief, managing anger, problem solving, decision making, gender/sexual identity, and self-esteem issues.
(518) 380-2687
Office is near:
Warwick,
NY
10990
& Online
Marina Goldenberg
Licensed Professional Counselor, MA, LPC, LMHC
Verified
3 Endorsed
I treat older teens and adults experiencing challenges with anxiety, depression, interpersonal difficulties and adjustments to major life changes, such as school transitions and becoming a parent. It is easy to sometimes lose sense of who we are, as we become accustomed to the routines of our lives, and to the worries of our days - big and small. I work with clients to unpack the events and situations that led to feeling emotionally unwell, and to develop and build on skills to address these issues in order to help clients feel more empowered in making positive changes in their lives.
(551) 209-2963
Office is near:
Warwick,
NY
10990
& Online
Efrain Torres
Clinical Social Work/Therapist, LCSW, LMSW
Verified
Here at OTP Change the focus is on working with individuals so they can learn how to manage their lives more effectively. Clients seen at OTP Change range in age from a young as 3 to as mature as 80. Issues covered range from anxiety, depression, stress, trauma, ADHD, parenting issues, relationship issues, family issues. OTP Change can help individuals learn coping skills to manage daily stress and anxiety. Clients learn how to deal with symptoms of depression, anxiety as well as stress from work, school, relationships and family. If you have any questions about how you can be helped at OTP Change, please call or email.
(845) 210-9905
Office is near:
Warwick,
NY
10990
& Online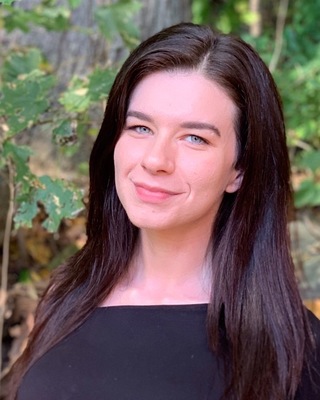 Grace Budney
Counselor, LMHC
Verified
1 Endorsed
Making a change, even a positive one, can be difficult. Congratulations on making it this far! You've come to the right place. I'm an empathic, genuine mental health counselor who is committed to helping clients navigate life transitions, develop interpersonal skills to manage relationship issues, and use tools to overcome challenges with anxiety, depression, and trauma. I believe in the strength of a trusting, therapeutic relationship in combination with practical evidence-based skills to create positive changes within the lives of my clients.
(518) 282-0323
Office is near:
Warwick,
NY
10990
& Online
Syd Seifert
Clinical Social Work/Therapist, MA, LCSW
Verified
2 Endorsed
Welcome! You are already doing the best you can. Your decision to seek therapy inspires my core belief that all people deserve and deeply yearn to be seen, heard, and valued for who they authentically are, and, it can be quite a journey to get there. I offer therapy services to adolescents and adults facing challenges related to anxiety, depression, interpersonal conflict, life transitions, sexuality, self-harm, and trauma. As a therapist with training in relational therapy, I am dedicated to helping my clients build stronger, more fulfilling relationships, heal from traumatic experiences, and connect to what brings them pleasure.
(914) 350-4067
Office is near:
Warwick,
NY
10990
& Online
---
See more therapy options for Warwick
---
Open Relationships Non-Monogamy Therapists
Open relationship counseling in Warwick for open relationship non-monogamy clients

If you are looking for help with open relationship in Warwick or for a Warwick open relationship non-monogamy therapist, these professionals provide open relationship therapy in Warwick and counseling for polygamy and polyamory.