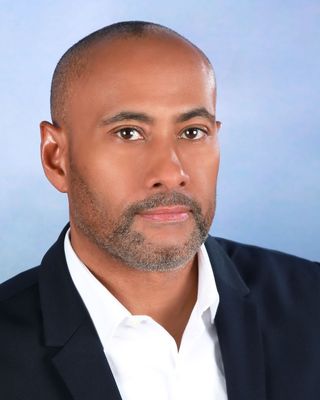 Nicolas Lopez
Clinical Social Work/Therapist, LCSW
Verified
During this difficult time, we all feel overwhelmed with work, school or other social obligations. It is common to feel anxious, depressed or stressed at some point. Your mental health matters!
(914) 268-6066
Office is near:
Tarrytown,
NY
10591
& Online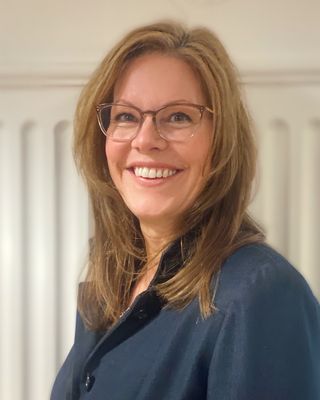 Janet LoBiondo
Clinical Social Work/Therapist, LCSW-R
Verified
Janet LoBiondo is a Licensed Clinical Social Worker who has been practicing for more than 30 years. She has extensive experience facilitating family, group and individual counseling. Janet has worked in school social work for over 25 years supporting special education students from K-12 and their families. She is an expert in family counseling, and supports families in developing parenting skills, special ed. guidance, and improving family connections. Janet also counsels individuals with ADHD, and helps people with organization, time management, and focusing.
(631) 438-8366
Office is near:
Tarrytown,
NY
10591
& Online
Waitlist for new clients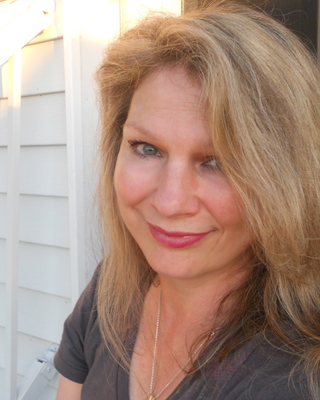 Janet-Michelle Cuevas, LCSW
Clinical Social Work/Therapist, LCSW
Verified
2 Endorsed
Have you experienced the death or loss of a family member or close friend? Have you experienced crime, such as sexual assault or sexual abuse as a child? Have you been harmed by parents, siblings, friends, people in authority, acquaintances and/or strangers? Crime, harm and loss can be traumatic and life-altering. It can feel like there is nowhere safe and no one to turn to or trust. My approach is client-centered, non-judgmental, gentle and nurturing. During our work together you will explore and discover inner strengths and resources that will help you heal and feel empowered.
(917) 765-7503
Tarrytown,
NY
10591
& Online
Waitlist for new clients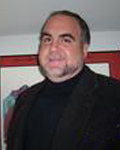 Dr. Bob Sindoni
Clinical Social Work/Therapist, LCSW, MSW, PhD
Verified
Do you suffer from depression, relationship,or family anxieties? Do you need marriage counseling? I can help you. I am an experienced senior clinician with over 30 years of experience. My approach is: kind, sincere, nonjudgmental, accepting, creating a safe place, educational, supportive and caring. I create a soothing and comfortable environment where you can feel safe and secure. I will help you develop insight that will foster personal growth and acceptance. You will feel as if a great weight has been lifted from your shoulders, refreshed and reinvigorated. Your confidentiality is assured. Please call for a free telephone consultation.
(914) 631-7690
Tarrytown,
NY
10591
& Online
---
See more therapy options for
---
Christian Therapists
Why is it important for a therapist to be culturally sensitive?
Therapists and clients don't need to share the same belief system or background to be able to work effectively together, but a therapist whose training includes a focus on cultural competence may be better able to form a therapeutic bond with individuals from a range of backgrounds, as they will have experience in tailoring their approach to each client—and will be prepared to acknowledge and consider the effects of culture, religion, and other factors on each individual.
Why is it important to find a therapist sensitive to Christian values?
Each person brings a unique history and background to therapy, making it important to find a licensed therapist who is trained in a broad range of treatment modalities. In addition, for people who grow up in a faith tradition that strongly influences the way they conduct their everyday life, finding a therapist who understands or shares that background can ease the disclosure of sensitive information and facilitate the therapeutic process. For some clients, a Christian therapist is likely to incorporate faith-based principles into emotional healing techniques.
How do I recognize an effective Christian therapist?
Christian therapists are licensed mental health professionals—holding a master's or doctoral degree in medicine, nursing, psychology, counseling, social work, or marriage and family therapy—who are also familiar with Christian beliefs and values. They have an understanding of the importance that Christian principles play in the lives of individuals and families, which allows them to be especially sensitive to the kinds of struggles that can affect daily functioning. Like all effective therapists, a Christian therapist will have undergone training and certification in a variety of treatment modalities that help people through crises and enable them to master the challenges of life.
Why might someone feel comfortable with a Christian therapist?
While training, qualifications, and experience are always important, research has long established that a strong alliance between client and therapist is a major contributor to therapeutic success. An alliance is likely to be strengthened with a therapist who not only is responsive to questions and concerns but also shares a client's faith and values. Sensitivity to spiritual matters as well as to everyday struggles can provide a welcome sense of safety and contribute to the bond between client and therapist, both of which support the therapeutic process.
Who is included in Psychology Today's directory of Christian therapists?
The directory of Christian therapists includes professionals who have shared their background in their profiles. However, not all therapists choose to disclose this information, and they may not appear in search results for this reason. The directory also shows therapists who indicate that they have extensive experience working with Christian clients, regardless of their own background or religious affiliation.