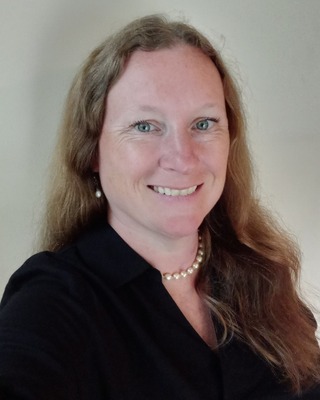 Tegan Hulse
Clinical Social Work/Therapist, LCSW
Verified
I have an expertise in working with individuals who have been impacted by loss, trauma, and
substance use
.
Welcome! My clinical experience is in providing individual, group and family therapy. I am consistently motivated by my work and seek to aid you through self-exploration and resilience. I recognize the importance of self-advocacy and meeting individuals where they are at in their process. As a therapist, I create a safe, trusting space- utilizing a strengths-based, trauma-informed approach to ensure clients feel understood as they build clarity, confidence, motivation, and direction. I use a variety of evidence-based treatment modalities, including cognitive behavioral therapy, motivational interviewing and mindfulness techniques.
(631) 201-5761
Shirley,
NY
11967
& Online
Claire L Olsen
Clinical Social Work/Therapist, LCSW, CASAC, NCACII, ACSW
Verified
As a passionate and experienced therapist of over 35 years, Claire continues to be inspired by each of her clients. Claire works with grief/bereavement, spiritual exploration, trauma, depression, anxiety, co-dependency, stress management and "finding your direction" during life transitions. Claire has a specialized expertise in
substance use
disorders and is well versed in all pathways to recovery, whether it be for yourself or a loved one. She believes in addressing underlying issues to gain insight into patterns of thoughts and behaviors and implementing proven strategies to develop healthy coping skills.
(631) 212-2336
Shirley,
NY
11967
& Online
Michael Ash
Clinical Social Work/Therapist, LCSW-R, CASAC-M, ACSW, PLLC
Verified
1 Endorsed
You may be experiencing feelings and behaviors you cannot always explain, control, or understand. I am an experienced, dedicated, and caring therapist devoted to helping the individual and family through challenges. My passion and experience is extensive in the areas of addictions, co-dependency, family issues, trauma, criminal justice-involved persons; adolescent and childhood challenges. My approach encompasses the promotion of increased self-awareness and knowledge. I believe each of us has the ability to feel joy and to accept life's twists and turns with grace and serenity.
(646) 480-6011
Shirley,
NY
11967
& Online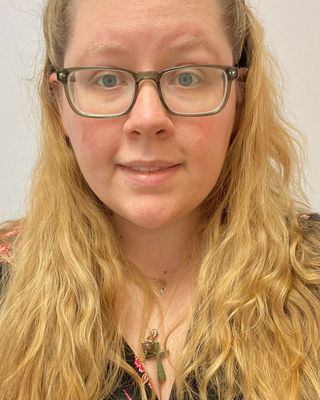 Ashley Arnold
Counselor, LMHC, MT-BC
Verified
Human connection encourages healing, change, overall wellness and gives individuals the opportunity to grow. I work to create a non/judge mental and safe space for my clients. I am not the expert on your life- you are! I am simply here to provide support and to help you sort through whatever sticky situations and feelings you may experience along the way. Strength comes from within and I have made it my mission to help my clients find that inner strength!
(631) 202-0954
Shirley,
NY
11967
& Online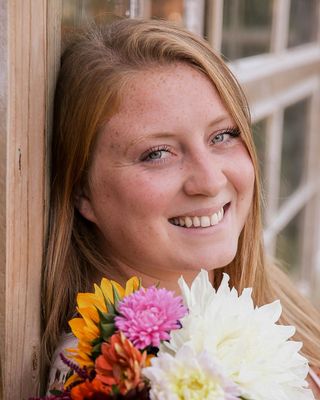 Alexandra Poje
Clinical Social Work/Therapist, LMSW
Verified
No matter the age or circumstance surrounding why you are seeking therapy, Lexi creates a safe, supportive, and nurturing place to grow, learn and process past and current struggles. Lexi truly feels blessed to work with unique individuals every day and enjoys watching her clients blossom in their healing journey through self-exploration, development of positive coping skills and processing trauma. She is experienced in working with children, teens, young adults and adults as they transition through different developmental stages.
(631) 239-7686
Shirley,
NY
11967
& Online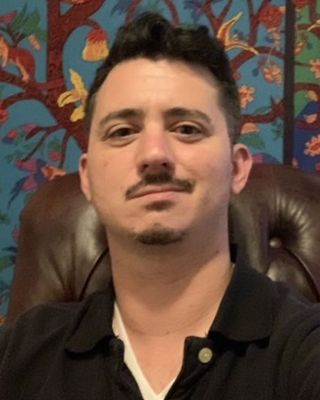 Mike DiForti
Mental Health Counselor, LMHC
Verified
With over 12 years of experience working with adolescents, adults and couples, Mike focuses on a person's strengths with compassion, empathy, and above all hearing the person as an individual. His area of focus includes those struggling with anxiety, depression, PTSD/trauma, obsessive compulsive disorders (OCD), relationship and family conflict, bereavement, personal growth, stress reduction and managing life transitions. Additionally, Mike has developed a special niche over the years in working with couples, young adults and middle aged adults navigating life transitions that take many forms and the LGBTQ+ community.
(631) 551-1147
Shirley,
NY
11967
& Online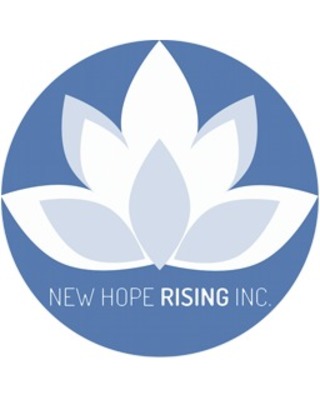 New Hope Rising Therapy and Wellness Center
Clinical Social Work/Therapist, LCSW-R
Verified
At New Hope Rising Therapy and Wellness Center, our compassionate, experienced licensed therapists offer an integrative and evidenced based approach to psychotherapy for adults, teens, children, couples and families. Through a therapeutic process, our therapists work together with you to help you discover how to nurture the physical, emotional, psychological, and spiritual aspects of your wellbeing. We view therapy as a collaborative experience where the therapist and client work as a team to decide together what the goals will be and what actions to take.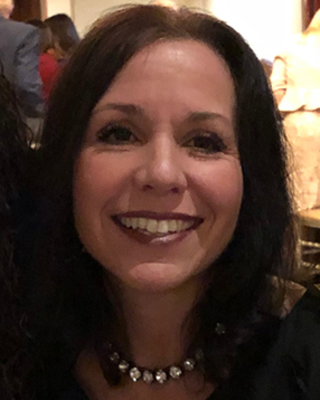 Alison LaMonica
Clinical Social Work/Therapist, LCSWR, CASAC
Verified
I believe that therapy is a journey towards growth and change, leading to a more fulfilling life. Over the past 25 years, I've had the honor of sharing this journey with individuals of all ages, families and groups in a variety of settings. I've developed an expertise in helping people suffering from anxiety, depression/mood disorders, trauma and PTSD, adjustment difficulties and life transitions, adolescents, grief (both traumatic and expected), family conflict and stress. My additional specialty and passion includes working with individuals and families impacted by drug and alcohol addiction.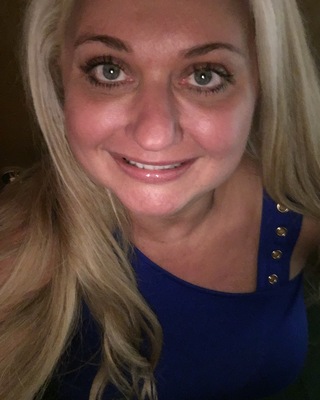 Beata Harrison
Clinical Social Work/Therapist, LMSW, CAMS, II, CHT
Verified
"Helping Hearts, Helping Homes" reflects that your inner self and your happiness extends into all areas of your life. Positive approach and ability to mitigate daily adversities, attracts more positive events into our lives. Believing in yourself & staying focused, generates tremendous opportunities, success, peace, happiness and inner balance. Psychological well being promotes strong relationships, happy children, marriages and families. We can ALL attain these goals. It is a matter of a first step...a step towards self transformation. Empower yourself to live a life free of personal turmoils, foster positive space for your goals & get ready to begin your life!
(631) 479-2656
Office is near:
Shirley,
NY
11967
& Online
Nicole Schulz
Thank you for looking at my page and congratulations on taking the first step in the changes you seek. Therapy is an intimate and trusting journey and perhaps the most important factor is your comfort level with your therapist. I am a Licensed Mental Health Counselor and Addictions therapist who has been in practice for over 15 years. I am an easy listener who enjoys using creative approaches to help you move toward your goals with confidence. I have had great success with both individuals and couples counseling (non-traditional couples especially) and I look forward to working with you.
(631) 721-4101
Office is near:
Shirley,
NY
11967
& Online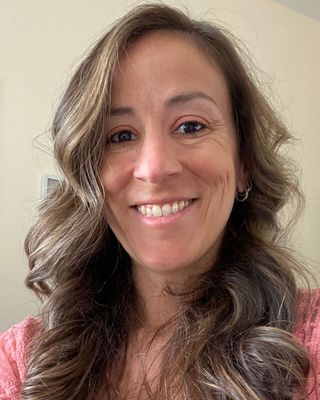 Stephanie Durso
Clinical Social Work/Therapist, LCSW
Verified
In addition to helping individuals who struggle with depression, anxiety, grief, loss, and substance dependence I can assist with crisis intervention and other life changes. My desire to serve the community by helping others to realize their own strength and resiliency is unwavering. I truly believes that everyone can recover from any life stressor by tapping into their soul and becoming open to balance in all areas of life.
(631) 490-7912
Office is near:
Shirley,
NY
11967
& Online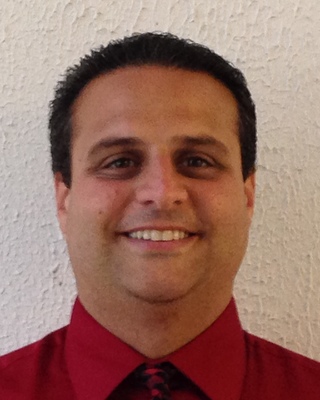 John Bruno
Counselor, LMHC, CASAC, NCC, SAP
Verified
1 Endorsed
I have been successful in helping client's reach their full potential when struggling with life events that can lead to anxiety, depression, insomnia, PTSD, addiction, and marital conflicts. When confronted with life stressors, many humans have the tendency to stuff their emotions with drug, alcohol, and food addictions which negatively impact their life and loved ones. I look forward to helping you navigate life's journey and embracing the mind, body, and soul experience in order to work towards a harmonious and rewarding life. Together we can make lasting changes for a healthier lifetime, however the choice is yours!
(516) 243-8035
Office is near:
Shirley,
NY
11967
& Online
---
See more therapy options for Shirley
---
Substance Use Therapists
How do substance and drug recovery or rehabilitation programs work?
In inpatient programs, individuals live in a facility with other clients in recovery; in outpatient programs, individuals reside at home. These facilities are staffed with healthcare professionals including physicians, nurses, psychologists, counselors, and psychotherapists. Staff often also includes people who have recovered themselves, serving as mentors and guides. These programs may use abstinence, harm reduction, detoxification, psychotherapy, and other methods.
How do 12-step programs combined with psychotherapy work?
Members of 12-step programs help each other reach abstinence and work to maintain it. These programs promote complete change in the individual's emotional, mental, physical, and even spiritual perspectives. Some programs require that new members attend 90 meetings in 90 days. Many people do attend these programs in conjunction with their work in psychotherapy; the combination of therapy along with 12-step can be extremely effective.
How does harm reduction combined with psychotherapy work?
According to the Substance Abuse and Mental Health Services Administration, harm reduction prevents death, injury, disease, overdose, and substance misuse. People who choose harm reduction for substance use reduce the amount of drugs they consume. It is not abstinence-based like a 12-step program, but combining harm reduction with psychotherapy proves to be effective for many people.
Are there specific medications for substance and drug use?
There are medications approved to treat substance use disorder—such as buprenorphine, methadone, naltrexone, and acamprosate. These medications do help people cope with substance use as well as avoid the problem of relapse. Naltrexone can help reduce cravings, methadone is an opioid medication used to treat severe pain, and acamprosate may help ease symptoms like poor sleep and anxious feelings.