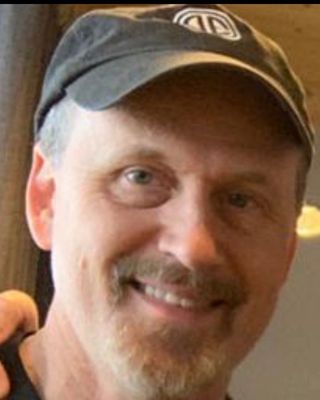 Chris H. Tropin
Clinical Social Work/Therapist, LCSW
Verified
My belief is that each client is unique, and therefore no single style of treatment can be utilized for every situation. Having over twenty-three years working in the fields of mental health and substance abuse, I believe in empowering people to develop and achieve their personal goals rather than dictating the course of treatment for them. Every individual comes to therapy with the hope of making some positive change. I give them the tools they need to make this possible. The client is always in the driver's seat, no exceptions in this regard.
(516) 962-2793
Shirley,
NY
11967
& Online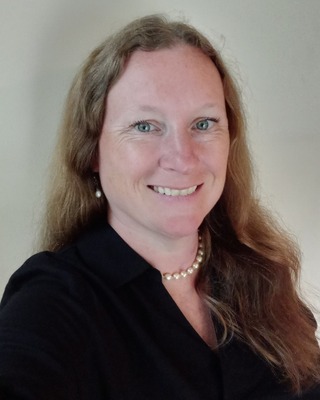 Tegan Hulse
Clinical Social Work/Therapist, LCSW
Verified
Welcome! My clinical experience is in providing individual, group and family therapy. I am consistently motivated by my work and seek to aid you through self-exploration and resilience. I recognize the importance of self-advocacy and meeting individuals where they are at in their process. As a therapist, I create a safe, trusting space- utilizing a strengths-based, trauma-informed approach to ensure clients feel understood as they build clarity, confidence, motivation, and direction. I use a variety of evidence-based treatment modalities, including cognitive behavioral therapy, motivational interviewing and mindfulness techniques.
(631) 201-5761
Shirley,
NY
11967
& Online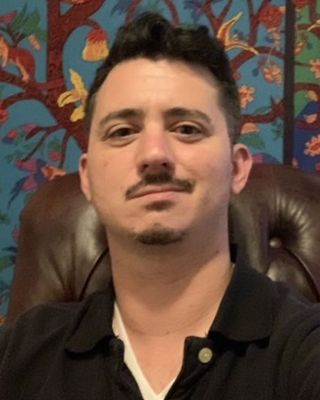 Mike DiForti
Mental Health Counselor, LMHC
Verified
With over 12 years of experience working with adolescents, adults and couples, Mike focuses on a person's strengths with compassion, empathy, and above all hearing the person as an individual. His area of focus includes those struggling with anxiety, depression, PTSD/trauma, obsessive compulsive disorders (OCD), relationship and family conflict, bereavement, personal growth, stress reduction and managing life transitions. Additionally, Mike has developed a special niche over the years in working with couples, young adults and middle aged adults navigating life transitions that take many forms and the LGBTQ+ community.
(631) 551-1147
Shirley,
NY
11967
& Online
Michael Ash
Clinical Social Work/Therapist, LCSW-R, CASAC-M, ACSW, PLLC
Verified
1 Endorsed
You may be experiencing feelings and behaviors you cannot always explain, control, or understand. I am an experienced, dedicated, and caring therapist devoted to helping the individual and family through challenges. My passion and experience is extensive in the areas of addictions, co-dependency, family issues, trauma, criminal justice-involved persons; adolescent and childhood challenges. My approach encompasses the promotion of increased self-awareness and knowledge. I believe each of us has the ability to feel joy and to accept life's twists and turns with grace and serenity.
(646) 480-6011
Shirley,
NY
11967
& Online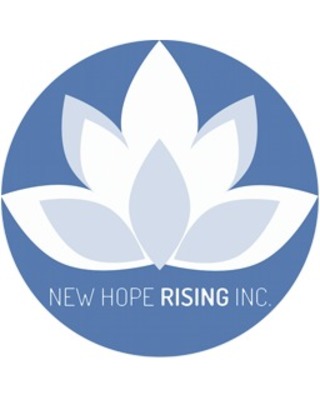 New Hope Rising Therapy and Wellness Center
Clinical Social Work/Therapist, LCSW-R
Verified
At New Hope Rising Therapy and Wellness Center, our compassionate, experienced licensed therapists offer an integrative and evidenced based approach to psychotherapy for adults, teens, children, couples and families. Through a therapeutic process, our therapists work together with you to help you discover how to nurture the physical, emotional, psychological, and spiritual aspects of your wellbeing. We view therapy as a collaborative experience where the therapist and client work as a team to decide together what the goals will be and what actions to take.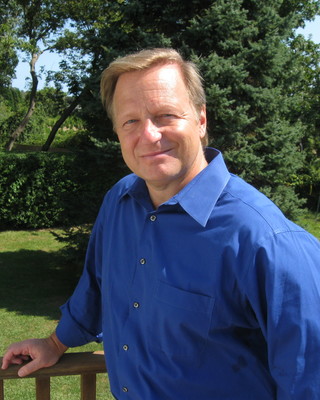 Paul Alexander Klincewicz
Clinical Social Work/Therapist, LCSW-R
Verified
Paul is a seasoned therapist with 35 years of experience in the behavioral health field with a specialization in grief and loss. Having worked in private practice for over 25 years, he is practical and compassionate as he guides you to navigate solutions and insights. Paul has extensive experience working with anxiety, depression, lack of direction, relational issues, illness and life transitions. Paul has dedicated his life to helping others improve their lives and considers it to be a privilege to be invited into his client's inner lives and to accompany them on their journey through healing, change and self-empowerment.
Claire L Olsen
Clinical Social Work/Therapist, LCSW, CASAC, NCACII, ACSW
Verified
As a passionate and experienced therapist of over 35 years, Claire continues to be inspired by each of her clients. Claire works with grief/bereavement, spiritual exploration, trauma, depression, anxiety, co-dependency, stress management and "finding your direction" during life transitions. Claire has a specialized expertise in substance use disorders and is well versed in all pathways to recovery, whether it be for yourself or a loved one. She believes in addressing underlying issues to gain insight into patterns of thoughts and behaviors and implementing proven strategies to develop healthy coping skills.
(631) 212-2336
Shirley,
NY
11967
& Online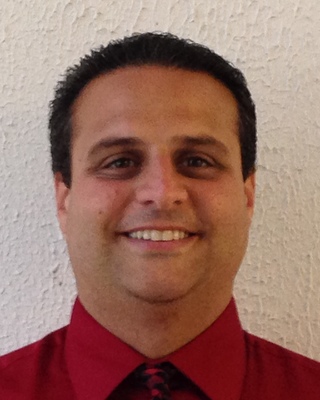 John Bruno
Counselor, LMHC, CASAC, NCC, SAP
Verified
1 Endorsed
I have been successful in helping client's reach their full potential when struggling with life events that can lead to anxiety, depression, insomnia, PTSD, addiction, and marital conflicts. When confronted with life stressors, many humans have the tendency to stuff their emotions with drug, alcohol, and food addictions which negatively impact their life and loved ones. I look forward to helping you navigate life's journey and embracing the mind, body, and soul experience in order to work towards a harmonious and rewarding life. Together we can make lasting changes for a healthier lifetime, however the choice is yours!
(516) 243-8035
Office is near:
Shirley,
NY
11967
& Online
Waitlist for new clients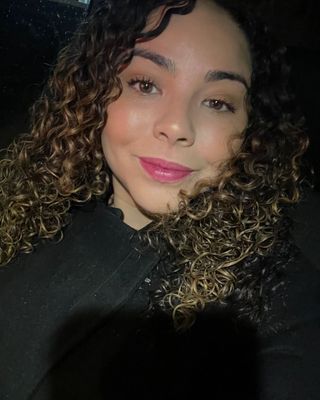 Alexis Martinez
Pre-Licensed Professional, MHC, MA
Verified
Stress comes in many shades, regardless of what we face, with no discrepancies of importance, changing how we feel begins with changing our perspective. I aim to guide you through these life challenges and rebuild the mindset that these negative encounters have influenced.
(631) 994-1950
Office is near:
Shirley,
NY
11967
& Online
Waitlist for new clients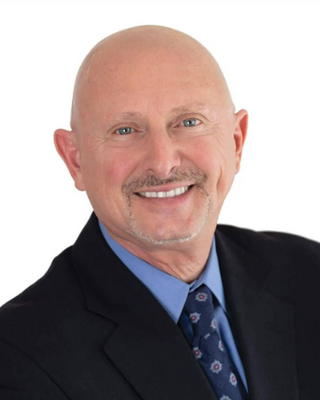 Family and Personal Counseling
Mental Health Counselor, LMHC
Verified
We are by your side! No matter the issue that you are facing... anxiety, depression, life issues, family issues, grief, trauma, couples therapy, stress relief, etc... we are ready to help. In this widely acclaimed practice, Ron Villano, M.S., LMHC, ASAC, CCH has assembled an elite team of over 35 providers. Our decades of success in talk therapy comes from creating a customized approach designed to encourage you to face your challenges with new life skills and professional support. You are here looking for that fresh start... and we will answer your call TODAY.
(716) 303-3450
Office is near:
Shirley,
NY
11967
& Online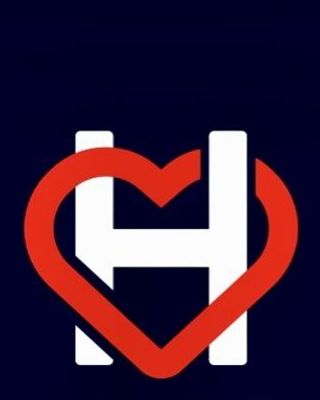 Hart to Heart Clinical Counseling Services, PC
Clinical Social Work/Therapist, LCSW-R
Verified
1 Endorsed
As a clinical social worker, I firmly believe in the transformative force of hope and faith to surmount personal obstacles and attain healing and well-being. My therapeutic approach aims to cultivate and nurture hope and personal faith, empowering you to achieve your goals and unlock your full potential. Therapy, in my practice, encompasses a broad spectrum of concerns, including anxiety, addictions, behavioral and school-related issues, depression, trauma, PTSD, and support for those with chronic medical conditions.
(631) 576-4642
Office is near:
Shirley,
NY
11967
& Online
---
See more therapy options for
---
Men's Issues Therapists
Is therapy for men different than it is for women?
Therapeutic treatments and types are the same for men as they are for women, with the same protocols followed and the same strategies employed. Discussing one's feelings and emotions is an integral part of most therapies, and some men find doing so more challenging. Therapists can help clients through the process; some specialize in treating men for this reason.
How do you encourage a man to go to therapy?
It's helpful to express your concern and love for the person while framing therapy as a tool for improving their life. Offering specific examples of how an individual's behavior affected either himself or others should be done with compassion and with empathy. It may be useful to devise a game plan—breaking the process down into parts, such as finding a therapist, making appointments, and looking into insurance coverage.
How can men prepare for therapy?
Men can prepare for therapy by approaching the process with an open mind, being willing to talk about their challenges, and giving treatment the time to work. Before a session, an individual may want to reflect on how they've felt since the last session and what's happened in their lives. It can be useful for men who struggle to recall their emotional states to write down notes between sessions about their response to a given event or how they were feeling at a particular time.
What should men know about the process of therapy?
One of the most common reasons men don't seek therapy is the notion that there's something wrong with them if they do. Men should know that just because they're seeking therapy doesn't mean they're mentally ill or damaged in some way. In the same way people work on their bodies through exercise or a craft through practice, therapy can be a way to improve the mental and emotional skills needed to be productive and effective partners, employees, and people in all realms of life.