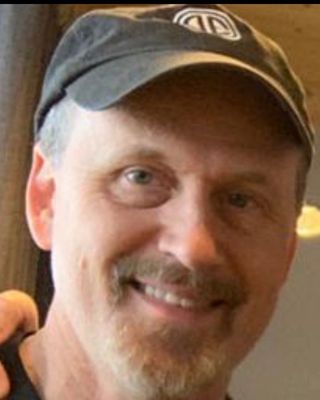 Chris H. Tropin
Clinical Social Work/Therapist, LCSW
Verified
My belief is that each client is unique, and therefore no single style of treatment can be utilized for every situation. Having over twenty-three years working in the fields of mental health and substance abuse, I believe in empowering people to develop and achieve their personal goals rather than dictating the course of treatment for them. Every individual comes to therapy with the hope of making some positive change. I give them the tools they need to make this possible. The client is always in the driver's seat, no exceptions in this regard.
(516) 962-2793
Shirley,
NY
11967
& Online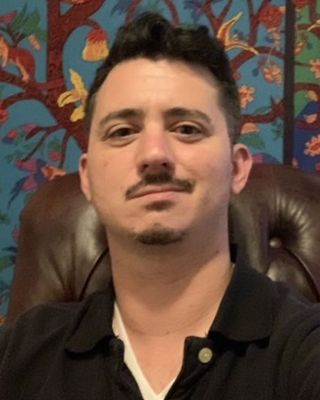 Mike DiForti
Mental Health Counselor, LMHC
Verified
With over 12 years of experience working with adolescents, adults and couples, Mike focuses on a person's strengths with compassion, empathy, and above all hearing the person as an individual. His area of focus includes those struggling with anxiety, depression, PTSD/trauma, obsessive compulsive disorders (OCD), relationship and family conflict, bereavement, personal growth, stress reduction and managing life transitions. Additionally, Mike has developed a special niche over the years in working with couples, young adults and middle aged adults navigating life transitions that take many forms and the LGBTQ+ community.
(631) 551-1147
Shirley,
NY
11967
& Online
Michael Ash
Clinical Social Work/Therapist, LCSW-R, CASAC-M, ACSW, PLLC
Verified
1 Endorsed
You may be experiencing feelings and behaviors you cannot always explain, control, or understand. I am an experienced, dedicated, and caring therapist devoted to helping the individual and family through challenges. My passion and experience is extensive in the areas of addictions, co-dependency, family issues, trauma, criminal justice-involved persons; adolescent and childhood challenges. My approach encompasses the promotion of increased self-awareness and knowledge. I believe each of us has the ability to feel joy and to accept life's twists and turns with grace and serenity.
(646) 480-6011
Shirley,
NY
11967
& Online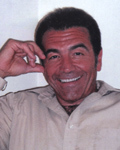 Fred C Russo
Clinical Social Work/Therapist, LCSW
Verified
I have over 30 years experience working with individuals,couples and families. My specialties include working with adults who suffer from anxiety and depression as well as phobias. I strongly believe that understanding your unconscious is the beginning to emotional well-being and recovery.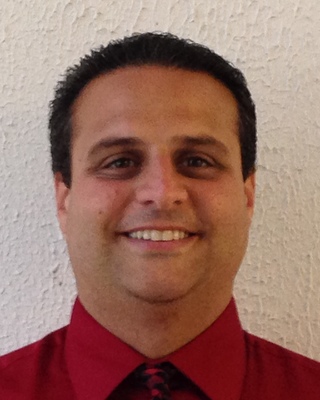 John Bruno
Counselor, LMHC, CASAC, NCC, SAP
Verified
1 Endorsed
I have been successful in helping client's reach their full potential when struggling with life events that can lead to anxiety, depression, insomnia, PTSD, addiction, and marital conflicts. When confronted with life stressors, many humans have the tendency to stuff their emotions with drug, alcohol, and food addictions which negatively impact their life and loved ones. I look forward to helping you navigate life's journey and embracing the mind, body, and soul experience in order to work towards a harmonious and rewarding life. Together we can make lasting changes for a healthier lifetime, however the choice is yours!
(516) 243-8035
Office is near:
Shirley,
NY
11967
& Online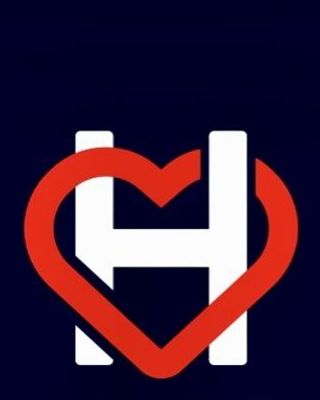 Hart to Heart Clinical Counseling Services, PC
Clinical Social Work/Therapist, LCSW-R
Verified
1 Endorsed
As a clinical social worker, I firmly believe in the transformative force of hope and faith to surmount personal obstacles and attain healing and well-being. My therapeutic approach aims to cultivate and nurture hope and personal faith, empowering you to achieve your goals and unlock your full potential. Therapy, in my practice, encompasses a broad spectrum of concerns, including anxiety, addictions, behavioral and school-related issues, depression, trauma, PTSD, and support for those with chronic medical conditions.
(631) 576-4642
Office is near:
Shirley,
NY
11967
& Online
---
See more therapy options for
---
Male Therapists
As a man, why might I want to see a male therapist?
There are many reasons a man might wish to work with a male therapist, including a degree of shared identity, which may help client and therapist connect to each other and allow for a more free-flowing discussion of issues that can be deeply personal. Some men may feel more comfortable talking to a male therapist about relationship concerns, the pressures they feel around the roles society and family place on men, career or job challenges, self-esteem, or anger problems. For some men who have not had a male role models in their lives, a good male therapist may be especially helpful.
How can I find out about a therapist's experience treating men?
Individuals looking for treatment should feel comfortable directly asking a therapist about their history treating men overall and the issues that arise in therapy with men. A good therapist will be happy to discuss such matters as well as their educational background, approach to treatment, and how they think they can aid a prospective client. Prospective clients should also ask what the expectation is for treatment, and what the fee structure is, and whether and which insurance plans are accepted.
Can clients benefit from having a therapist of the same gender?
Therapy is not gender-specific, but some men as well as women feel more comfortable opening up about their experiences and history with a male therapist. An individual may feel that they have to explain less background information and be on the same page more quickly, particularly when discussing gender-specific challenges, in the case of male clients. Some women have prior negative experiences with women that predispose them to prefer working with a male in therapy. That said, a good clinician can transcend most if not all gender concerns. Ultimately, the most important factor in therapy is the connection and trust the client is able to build with the practitioner.
Would a male therapist have specific training in treating men?
Generally, no. There are no certifications for treating men specifically, but there are continuing education classes that therapists may take that focus on treating men as a group. There are many therapists who focus on men and male issues in their treatment and therefore have experience and expertise in this domain.