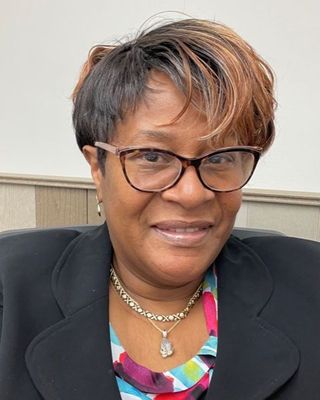 Dr. Michelle D. Raysor
Counselor, EdD, LMHC, CRC, CASAC
Verified
I also provide
Christian
/Faith Based Counseling.
One of the hardest things for many individuals is to make the decision to seek therapy. As a Licensed Mental Heath Counselor/Therapist it is a privilege to be afforded the opportunity to be a part of someone's process as he or she starts to break free from some of the limitations imposed on them by their own past, or the pain of their early relationships and experiences, to find their way, uncover their goals, and start to reveal who they really are. it is honestly one of the most rewarding reasons I am committed to the process of change produced through therapy.
(631) 496-4123
Shirley,
NY
11967
& Online
Not accepting new clients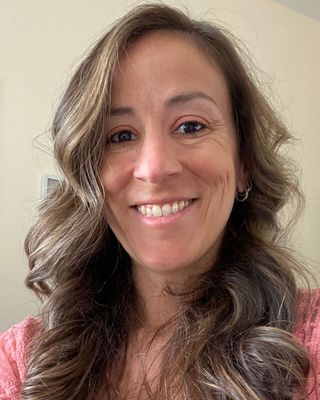 Stephanie Durso
Clinical Social Work/Therapist, LCSW
Verified
In addition to helping individuals who struggle with depression, anxiety, grief, loss, and substance dependence I can assist with crisis intervention and other life changes. My desire to serve the community by helping others to realize their own strength and resiliency is unwavering. I truly believes that everyone can recover from any life stressor by tapping into their soul and becoming open to balance in all areas of life.
(631) 490-7912
Office is near:
Shirley,
NY
11967
Not accepting new clients
Michael Ash
Clinical Social Work/Therapist, LCSW-R, CASAC-M, ACSW, PLLC
Verified
1 Endorsed
You may be experiencing feelings and behaviors you cannot always explain, control, or understand. I am an experienced, dedicated, and caring therapist devoted to helping the individual and family through challenges. My passion and experience is extensive in the areas of addictions, co-dependency, family issues, trauma, criminal justice-involved persons; adolescent and childhood challenges. My approach encompasses the promotion of increased self-awareness and knowledge. I believe each of us has the ability to feel joy and to accept life's twists and turns with grace and serenity.
(646) 480-6011
Shirley,
NY
11967
& Online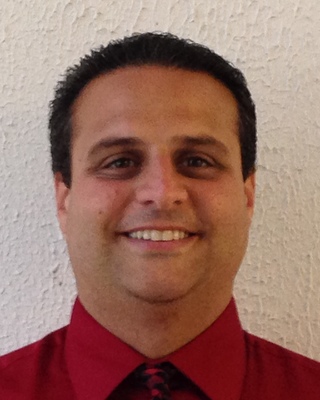 John Bruno
Counselor, LMHC, CASAC, NCC, SAP
Verified
1 Endorsed
I have been successful in helping client's reach their full potential when struggling with life events that can lead to anxiety, depression, insomnia, PTSD, addiction, and marital conflicts. When confronted with life stressors, many humans have the tendency to stuff their emotions with drug, alcohol, and food addictions which negatively impact their life and loved ones. I look forward to helping you navigate life's journey and embracing the mind, body, and soul experience in order to work towards a harmonious and rewarding life. Together we can make lasting changes for a healthier lifetime, however the choice is yours!
(516) 243-8035
Office is near:
Shirley,
NY
11967
& Online
---
See more therapy options for
---
Christian Therapists
Why is it important for a therapist to be culturally sensitive?
Therapists and clients don't need to share the same belief system or background to be able to work effectively together, but a therapist whose training includes a focus on cultural competence may be better able to form a therapeutic bond with individuals from a range of backgrounds, as they will have experience in tailoring their approach to each client—and will be prepared to acknowledge and consider the effects of culture, religion, and other factors on each individual.
Why is it important to find a therapist sensitive to Christian values?
Each person brings a unique history and background to therapy, making it important to find a licensed therapist who is trained in a broad range of treatment modalities. In addition, for people who grow up in a faith tradition that strongly influences the way they conduct their everyday life, finding a therapist who understands or shares that background can ease the disclosure of sensitive information and facilitate the therapeutic process. For some clients, a Christian therapist is likely to incorporate faith-based principles into emotional healing techniques.
How do I recognize an effective Christian therapist?
Christian therapists are licensed mental health professionals—holding a master's or doctoral degree in medicine, nursing, psychology, counseling, social work, or marriage and family therapy—who are also familiar with Christian beliefs and values. They have an understanding of the importance that Christian principles play in the lives of individuals and families, which allows them to be especially sensitive to the kinds of struggles that can affect daily functioning. Like all effective therapists, a Christian therapist will have undergone training and certification in a variety of treatment modalities that help people through crises and enable them to master the challenges of life.
Why might someone feel comfortable with a Christian therapist?
While training, qualifications, and experience are always important, research has long established that a strong alliance between client and therapist is a major contributor to therapeutic success. An alliance is likely to be strengthened with a therapist who not only is responsive to questions and concerns but also shares a client's faith and values. Sensitivity to spiritual matters as well as to everyday struggles can provide a welcome sense of safety and contribute to the bond between client and therapist, both of which support the therapeutic process.
Who is included in Psychology Today's directory of Christian therapists?
The directory of Christian therapists includes professionals who have shared their background in their profiles. However, not all therapists choose to disclose this information, and they may not appear in search results for this reason. The directory also shows therapists who indicate that they have extensive experience working with Christian clients, regardless of their own background or religious affiliation.