Amy Madenberg
Clinical Social Work/Therapist, LCSW
Verified
I am a Licensed Clinical Social Worker with a private practice in Northport, Long Island, New York. I offer psychotherapeutic services for individuals, specializing in working with adults who seek support for depression, anxiety, trauma and relationship challenges, including narcissistic abuse.
(631) 239-3095
Northport,
NY
11768
& Online
Waitlist for new clients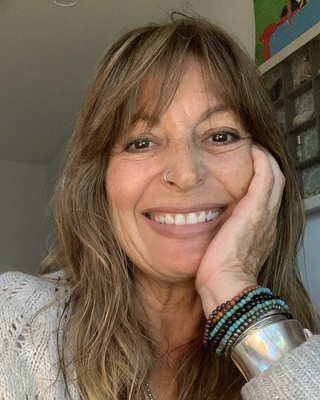 Lauren B Risoli
Clinical Social Work/Therapist, LCSW-R
Verified
Are you repeating negative patterns in many different areas in your life? The healing process is multi-layered. I can teach you how to bring yourself into alignment with your " true self". We will work on coping skills so you can find your center, and as you feel emotionally safe within yourself, we can explore the source(s) of negative thoughts and behavior patterns. Healing is intentional. Do you listen to your intuition? Do you hear it? We all have it, but too often our chronic thinking brain is so loud it drowns out the intuitive voice within. I can help teach you emotional wellness. I am also a Reiki practitioner.
(631) 502-5103
Northport,
NY
11768
& Online
Waitlist for new clients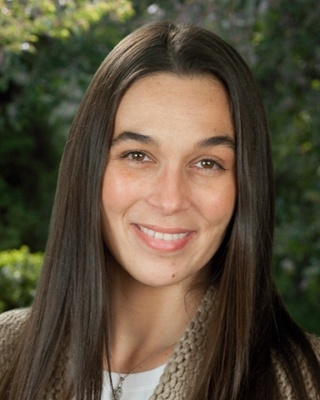 Jennings Counseling Services
Clinical Social Work/Therapist, LCSW-R
Verified
Insightful. Experienced. Knowledgeable. Reflective. The search for the right counselor can be a daunting task. When you've found the right professional, you'll know from the feelings of comfort, warmth, and welcome that envelope you. I believe we are all puppets on a string, living this life to learn better ways to love and treat each other with kindness, respect and compassion. There is light at the end of the tunnel, and I do believe it all works out in the end, however, it is impossible to do it alone. Together, we can build sessions that inspire, and encourage.
(516) 252-0441
Northport,
NY
11768
& Online
Online Therapists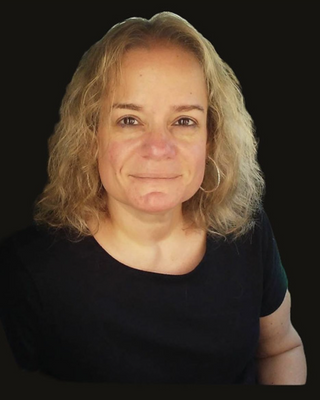 Dr. Penni Waldman
Psychologist, PhD
Verified
CBT, DBT, positive psychology, solution focused, humanistic and
energy psychology
are just a few of the modalities that are used.
I'm a clinical/health psychologist, inter-faith minister and hypnotherapist with over 30 years of experience working with infants, toddlers, children, teenagers, couples, geriatrics, family, special needs, cultural issues, food, weight issues, viruses, autoimmune diseases & nutritional needs. Anxiety, depression, grief, chronic illness, cultural stress, career counseling, parenting, men's issues are just a few of the specialties I work with. Most of us go through life with uncontrolled thoughts allowing our minds to dictate perceptions and meaning to situations we encounter, often in unproductive and/or distressful ways.
(929) 295-5486
Ridgewood,
NY
11385
& Online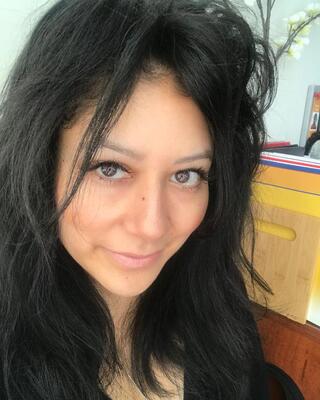 Julissa Campos
Counselor, LMHC, CIMHP
Verified
My personal style to health and wellness is holistic, providing client education on lifestyle changes, emphasizing the interdependence between mind, body, and spirit for optimal well-being. I would be honored to go on this journey of healing with you. I employ a variety of therapeutic techniques which include a humanistic approach,
energy psychology
, mindfulness, CBT, EFT, and Reiki. I have worked with highly empathic /sensitive people (HSP); with concerns ranging from anxiety, depression, complex trauma, life transitions, sexual intimacy, kink/BDSM, interpersonal and relationship issues.
(929) 299-0687
Forest Hills,
NY
11375
& Online
Dr Michelle Miller (Featured on MTV)
Clinical Social Work/Therapist, PhD, LCSW, MA, CPC
Verified
Modalities include: EMDR, Psychedelic Assisted Psychotherapy, Clinical Hypnotherapy, EFT, Advanced Breathwork Techniques, Transformational Life Coaching, Somatic Psychotherapy, Dreamwork, Shamanic Psychotherapy, &
Energy Psychology
.
I have been trained in cutting edge & Depth oriented modalities that speed up the process of healing & integration in my clients compared to traditional psychotherapy approaches. I have been featured in the media as an expert therapist including on MTV. All of my reviews on Yelp & Google by my clients are 5 stars. My Integrative approach helps clients address their self-destructive patterns by getting to the core and root of their issues. The result is a drastic reduction in the initial presenting symptoms over a short period of time. An immersive process for clients who are looking for sustainable shifts in the short term.
(201) 212-6646
New York,
NY
10016
& Online
---
See more therapy options for
---
Energy Psychology Therapists
How effective is energy therapy?
The effectiveness of energy healing depends on the type of therapy and the nature of the condition being treated. Research suggests that energy therapies such as Reiki or acupressure are often not effective, but some studies and anecdotal reports have documented benefits. However, it's worth noting that energy therapy is generally safe and doesn't involve harm or side effects.
How long does energy therapy last?
Energy therapy is generally a shorter-term therapy, but the length depends on the type of treatment and the severity of the problem, such as if it's new, recurring, or chronic. For example, acupuncture may involve six to 12 treatment sessions. Reiki may involve three to five sessions. Qigong may involve multiple sessions per week for six to 12 weeks. Some people incorporate these practices, such as Qigong, into their daily life.
Does energy therapy work?
There isn't strong evidence that energy therapy works. While some studies (and anecdotal reports) have found benefits, other studies, including large reviews, have not. For example, a review published in the Cochrane Database of Systematic Reviews found no evidence that Reiki benefited adults with anxiety or depression. A review published in The Clinical Journal of Pain found no evidence that complementary therapies such as acupuncture relieved neuropathic or neuralgic pain.
What are the limitations of energy therapy?
A limitation of energy therapies is that they are complementary medicines that can accompany medical treatments; they cannot cure mental or physical illnesses on their own. The evidence is also variable, so particular approaches may not be effective. Therefore, a limitation may be the resources expended for a treatment that doesn't work as well as do other therapy approaches.