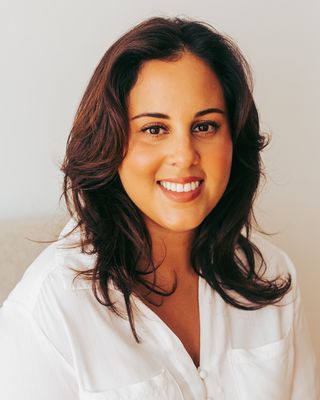 Carrera Counseling
It gets steadily more difficult getting through days with the stress of living up to world standards. Do you find yourself increasingly overwhelmed, anxious, or upset? Do these feelings end up affecting your sense of self-worth, your decisions, or your relationships? Maybe it's become impossible to manage your time, motivate yourself, or set healthy boundaries. Or maybe you overthink everything, and if it's not daily stressors getting to you, it's familiar situations or memories from your past.
(516) 548-2945
Little Neck,
NY
11362
& Online
Crystal Jo
Marriage & Family Therapist, MA, LMFT
Verified
Experiencing life's challenges can be overwhelming, stressful, and most difficult of all - isolating. Cultivating healthy interpersonal relationships with family members, a significant other, and friends can also feel out of reach. By providing a safe and non-judgmental environment, I encourage clients to identify their feelings, process various stressors, work towards emotional healing, and improve interpersonal relationships. Together, we can collaborate and strive after your goals regarding relationships and various life transitions.
(516) 980-4595
Little Neck,
NY
11362
& Online
$150 (individual)
, 
$200 (couples)
---
See more therapy options for Little Neck
---
Sex Therapy
Who is sex therapy for?
Sex
problems are common in relationships. Many people want a better sex life and want to feel loved and desired by their partner. It is difficult for couples to resolve sexual problems on their own because people often feel ashamed to talk about their sexual desires fearing they are not normal, when in fact a very broad range of preferences and behaviors are normal. A sex therapist can help clarify this and other matters.
Why do people need sex therapy?
Many people do not know how to talk about their erotic needs or their emotional needs, both of which are addressed in sex therapy. Couples often live with sexual difficulties for years before seeking help, and in that time, partners may experience so much disappointment and alienation that they may fear their problems mean they are incompatible. Once people experience disappointment, it is difficult to find resolution without help.
What happens in sex therapy?
People have many misconceptions about what takes place in sex therapy. First, it is a form of talk therapy in which partners discuss their sexual concerns; it does not involve touching or physical exploration of any kind. Sex therapy typically helps couples get comfortable talking to each other about sex so that, in the privacy of their home life, they can openly discuss their sexual desires and make decisions about what they want to do. Couples are typically assigned activities to do at home that build intimacy skills.
What kinds of problems do sex therapists treat?
Very often, partners differ in their degree of sexual desire and struggle over how often to have sex. Or they may have fights about porn use or have difficulty connecting sexually after one partner is unfaithful. Men may have problems with premature ejaculation. Women may find themselves struggling to become aroused or to achieve an orgasm. Sometimes partners feel like they have lost the sense of attraction to their partner. These are all common issues dealt with in sex therapy.