Christine Kenny
Clinical Social Work/Therapist, LCSW
Verified
I specialize in treating those with anxiety, depression,
trauma
, chronic illness, and those going through life transitions.
The first step is often the hardest. If you've come across this, you have decided to take that first step and that takes courage! I am a licensed clinical social worker with over 16 years of experience. I consider my style to be warm, eclectic and collaborative. I believe that one of the most important things in therapy is the relationship between the client and the therapist. I provide a welcoming, empathic and supportive presence. I understand that each client is unique and has their own personal story to tell. My goal is to help you develop insight and gain a deeper understanding of your relationship/behavior patterns.
(845) 482-0109
Garnerville,
NY
10923
& Online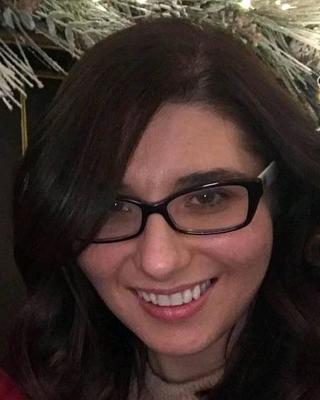 Amy Palefsky
Counselor, PhD, LMHC, CBIS
Verified
I have special training in anxiety, depression,
post-traumatic stress
, and TBI.
Welcome! As a mental health counselor, I understand the difficulties of taking the first step to seek treatment. Individuals may feel strange talking about aspects of their life they have yet to view and/or process. Our sessions will serve as a safe and judgment-free environment to explore past experiences, current behaviors, and difficulties processing
trauma
. You will be provided with the ability to explore difficulties in your life and be provided with as much structure as needed to build on skills and make changes. I work to hear the client and ensure interventions are helpful to support growth.
(845) 245-6764
Garnerville,
NY
10923
& Online
Not accepting new clients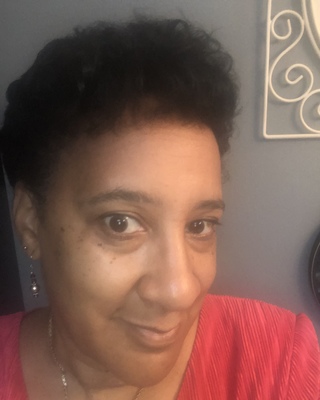 Sonya Cook Lmft
Marriage & Family Therapist, LMFT
Verified
1 Endorsed
I am a Licensed Marriage and Family Therapist with a conviction and passion for the healing and restoration of the family. I am also a Board Certified Pastoral Counselor. I offer value sensitive care in a safe, caring and nurturing environment. I take an intergrated approach: bioPsychoSocialSpiritual in addressing the whole person. My theoretical orientation is one of psychodynamic and also behavioral; CBT, DBT. I offer individual, couple, adolescent, family and pastoral counseling.
(845) 999-6186
Not accepting new clients
Not accepting new clients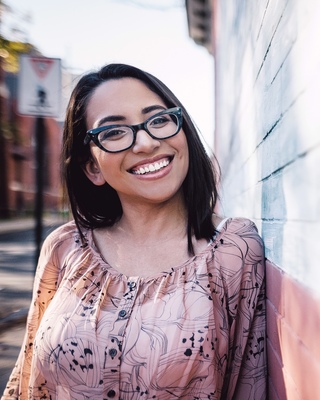 Tiffany M Del Fierro
Art Therapist, MA, ATR-BC, LCAT
Verified
***I am currently on maternity leave and unable to take new clients at this time*** Welcome! I am a graduate of the NYU Masters program in Art Therapy, and a New York state licensed, nationally registered and board certified Art Therapist. My experience includes working with children, adolescents, adults, and older adults. By providing a supportive and non-threatening environment, clients are empowered to manage symptoms, improve well-being, and cultivate personal growth as dynamic contributors in their treatment journey.
(401) 307-4070
Not accepting new clients
---
See more therapy options for Garnerville
---
Trauma and PTSD Therapists
When should I seek treatment for trauma?
Not everyone who undergoes trauma needs therapy to heal, but many do. If, after experiencing a traumatic event, you find yourself struggling with symptoms such as nightmares, dissociation, irritability, or emotional numbness—especially if these symptoms last more than a month and are severe enough to interfere with your daily functioning—you may benefit from seeking out therapy with a trauma-informed provider.
How long does trauma therapy take?
Different types of therapy for trauma unfold on different timelines. Prolonged exposure therapy and cognitive processing therapy, for example, each take about three months, while trauma-informed CBT may last anywhere from 8 to 25 sessions. Other approaches, especially those that are less structured or that incorporate elements from multiple modalities, may be more open-ended, though many patients report feeling better within the first few months of treatment.
What happens if trauma is left untreated?
Unaddressed trauma can have serious—even devastating—effects on relationships, career, and day-to-day functioning.
Post-Traumatic Stress Disorder (PTSD
) can lead people to distrust or lash out at others, making it difficult to maintain intimate relationships; it can also trigger symptoms such as flashbacks or hyperreactivity that can interfere with a person's ability to function effectively, personally and/or professionally. Some sufferers turn to drugs to find relief. Symptoms may lessen on their own with time, but there is no guarantee that PTSD will resolve on its own.
Can PTSD come back after treatment?
It is possible for PTSD symptoms to recur months or years after successful treatment. This is because, like most mental health disorders, it is not possible to "cure" PTSD, and stressful life events may cause symptoms to recur in even the most resilient individuals. There is no shame in re-experiencing PTSD symptoms nor in returning to therapy when such relapses occur; indeed, many forms of trauma therapy explicitly encourage periodic "maintenance sessions" to reinforce coping skills and ensure that symptoms stay manageable.