Not accepting new clients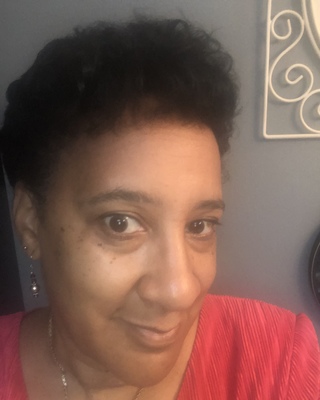 Sonya Cook Lmft
Marriage & Family Therapist, LMFT
Verified
1 Endorsed
I am a Licensed Marriage and Family Therapist with a conviction and passion for the healing and restoration of the family. I am also a Board Certified Pastoral Counselor. I offer value sensitive care in a safe, caring and nurturing environment. I take an intergrated approach: bioPsychoSocialSpiritual in addressing the whole person. My theoretical orientation is one of psychodynamic and also behavioral; CBT, DBT. I offer individual, couple, adolescent, family and pastoral counseling.
(845) 999-6186
Not accepting new clients
Not accepting new clients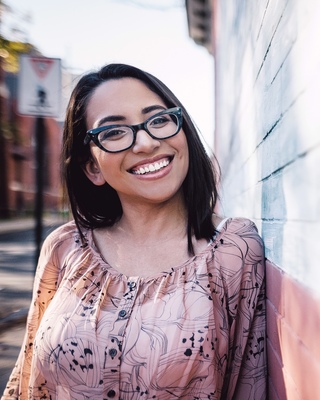 Tiffany M Del Fierro
Art Therapist, MA, ATR-BC, LCAT
Verified
***I am currently on maternity leave and unable to take new clients at this time*** Welcome! I am a graduate of the NYU Masters program in Art Therapy, and a New York state licensed, nationally registered and board certified Art Therapist. My experience includes working with children, adolescents, adults, and older adults. By providing a supportive and non-threatening environment, clients are empowered to manage symptoms, improve well-being, and cultivate personal growth as dynamic contributors in their treatment journey.
(401) 307-4070
Not accepting new clients
---
See more therapy options for Garnerville
---
Sexual Abuse Therapists
How do therapists treat sexual abuse?
A good therapist will be nonjudgmental and possibly demonstrate active listening, repeating back what the client says to show that they have understood. These skills allow people to feel comfortable discussing their traumatic experiences openly. Some important treatment goals are to restore a sense of safety and to rebuild confidence. In addition to working one-on-one with the patient, a therapist might bring in supportive family members to assist the client.
Do you have to talk extensively about sexual abuse in therapy?
Survivors frequently find it difficult to describe what happened to them out loud. They can even still be in a state of denial if the
sexual abuse
occurred recently. It is important for survivors to acknowledge that what happened isn't their fault and to challenge and reappraise any unhealthy feelings or thoughts as they arise. Art therapy and play therapy are useful non-verbal means of communication for some survivors.
How long does treatment for sexual abuse take?
Recovery from sexual abuse can be a long and difficult process. Some survivors are able to move on naturally on their own, given time, while others require the guidance of a trained therapist. Therapy needs vary and can range from a few sessions to months or even years. Healing from sexual abuse takes time, and everyone's journey will look a little different.
Can trauma symptoms caused by sexual abuse come back after treatment?
As occurs in many cases of trauma, survivors of sexual abuse may experience PTSD-like symptoms long after the abuse has ceased or after an initial round of treatment has occurred. In such a case, there is evidence that prolonged exposure therapy is a useful treatment for survivors, and may be more efficacious than supportive counseling alone. While triggers may continue to cause distress, the idea is that, with time and repeated exposure, their power will fade, allowing survivors to move on with their lives.