Not accepting new clients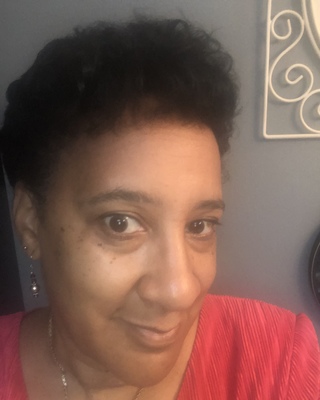 Sonya Cook Lmft
Marriage & Family Therapist, LMFT
Verified
1 Endorsed
Specialty: Family conflict, relationship issues,
parenting
, adolescent counseling, problematic sexualized behaviors, grief, separation and divorce.
I am a Licensed Marriage and Family Therapist with a conviction and passion for the healing and restoration of the family. I am also a Board Certified Pastoral Counselor. I offer value sensitive care in a safe, caring and nurturing environment. I take an intergrated approach: bioPsychoSocialSpiritual in addressing the whole person. My theoretical orientation is one of psychodynamic and also behavioral; CBT, DBT. I offer individual, couple, adolescent, family and pastoral counseling.
(845) 999-6186
Not accepting new clients
Not accepting new clients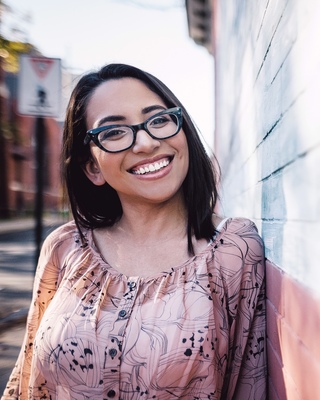 Tiffany M Del Fierro
Art Therapist, MA, ATR-BC, LCAT
Verified
***I am currently on maternity leave and unable to take new clients at this time*** Welcome! I am a graduate of the NYU Masters program in Art Therapy, and a New York state licensed, nationally registered and board certified Art Therapist. My experience includes working with children, adolescents, adults, and older adults. By providing a supportive and non-threatening environment, clients are empowered to manage symptoms, improve well-being, and cultivate personal growth as dynamic contributors in their treatment journey.
(401) 307-4070
Not accepting new clients
---
See more therapy options for Garnerville
---
Parenting Therapists
What does therapy for parenting look like?
Therapists may work with parents individually, together, or include the whole family to find solutions for the problems a parent faces. Many parent-based therapies work on a parent's relationship with their children, problem-solving within the family, and analysis of family dynamics. Therapy conducted remotely by video may be helpful in allowing a therapist to observe how families interact in their own homes.
When should a parent seek therapy?
When behavioral problems begin to disrupt the healthy functioning of a family, it may be a good time to look into therapy. If parents find that children are acting out in school, have started using drugs or alcohol, have developed eating disorders, or other similar red flags, a therapist may be able to help.
How long does therapy take for parenting problems?
Depending on the severity of a family's challenges and the type of treatment utilized, therapy for
parenting
can last from weeks to months. Cognitive behavioral therapy is a pragmatic therapy type that can be brief, most often ranging from between 5 and 20 sessions. Structural family therapy, which inspects family dynamics, often takes several months. Parent-child interaction therapy is typically shorter-term, lasting between 10 and 20 sessions. For any therapy, the duration will depend on the progress made and results realized.
Can therapy help parents dealing with burnout or stress?
Parenting is difficult. Parents may dismiss or conceal feelings of exhaustion, overwhelm, or escape ideation—imagining withdrawing from their parental obligations altogether. but left unattended, these feelings can have negative effects on the whole family. A therapist can help parents work on the skills they might need to better cope with the burdens of parenting and help them be the best parents they can be.