Christine Kenny
Clinical Social Work/Therapist, LCSW
Verified
I draw on techniques from mindfulness, trauma informed care, psychodynamic psychotherapy & DBT/
CBT
.
The first step is often the hardest. If you've come across this, you have decided to take that first step and that takes courage! I am a licensed clinical social worker with over 16 years of experience. I consider my style to be warm, eclectic and collaborative. I believe that one of the most important things in therapy is the relationship between the client and the therapist. I provide a welcoming, empathic and supportive presence. I understand that each client is unique and has their own personal story to tell. My goal is to help you develop insight and gain a deeper understanding of your relationship/behavior patterns.
(845) 482-0109
Garnerville,
NY
10923
& Online
Not accepting new clients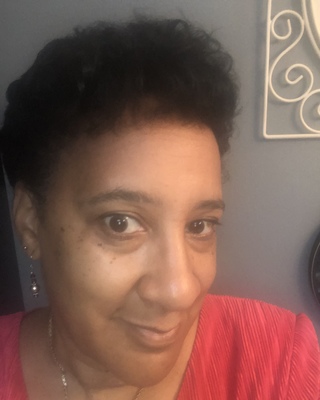 Sonya Cook Lmft
Marriage & Family Therapist, LMFT
Verified
1 Endorsed
I am a Licensed Marriage and Family Therapist with a conviction and passion for the healing and restoration of the family. I am also a Board Certified Pastoral Counselor. I offer value sensitive care in a safe, caring and nurturing environment. I take an intergrated approach: bioPsychoSocialSpiritual in addressing the whole person. My theoretical orientation is one of psychodynamic and also behavioral;
CBT
, DBT. I offer individual, couple, adolescent, family and pastoral counseling.
(845) 999-6186
Not accepting new clients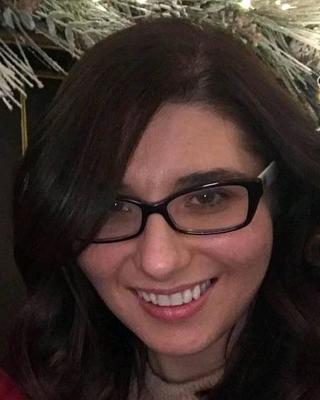 Amy Palefsky
Counselor, PhD, LMHC, CBIS
Verified
Welcome! As a mental health counselor, I understand the difficulties of taking the first step to seek treatment. Individuals may feel strange talking about aspects of their life they have yet to view and/or process. Our sessions will serve as a safe and judgment-free environment to explore past experiences, current behaviors, and difficulties processing trauma. You will be provided with the ability to explore difficulties in your life and be provided with as much structure as needed to build on skills and make changes. I work to hear the client and ensure interventions are helpful to support growth.
(845) 245-6764
Garnerville,
NY
10923
& Online
---
See more therapy options for Garnerville
---
Cognitive Behavioral (CBT) Therapists
How does cognitive behavioral therapy work?
Cognitive behavioral therapy
works by exploring how your thoughts affect your emotions and experiences. CBT helps you identify distortions in your thinking. For example, you may tend to jump to the worst case scenario (catastrophizing) or think in extremes (all-or-nothing thinking). A therapist can teach you how to push back against those thoughts to ultimately change your feelings and behavior for the better. They can also provide coping skills to better deal with stressors and challenges.
When do I know to seek treatment with cognitive behavioral therapy?
It's reasonable to consider cognitive behavioral therapy if you struggle to manage difficult emotions or behaviors to such an extent that you are not getting the most out of life on a day-to-day basis. If you want a shorter term, concrete, skills-based approach, CBT is a great option. (By contrast, other types of therapy may devote more time to exploring your past and its effects.) The decision to seek CBT also depends on the condition you're treating; CBT is an effective treatment for anxiety, depression, trauma, and many other disorders.
How can I find a cognitive behavioral therapist for someone else?
To find a cognitive behavioral therapist for someone else, you may want to begin by discussing the person's problem, researching cognitive behavioral therapy, and assessing whether the approach is the right fit. You could then reach out to a few cognitive behavioral therapists in this directory, explain the scenario, have a consultation with those available, and determine who could be a good match.
Why is CBT such a popular form of therapy?
CBT has become a popular form of therapy because it is effective and accessible. Robust research has demonstrated that CBT is an effective treatment for many mental health conditions. And CBT can be learned in relatively few sessions, which means that many people can engage in the process, afford it, and see results quickly. It involves learning concrete skills such as disputing unhelpful thoughts; these skills can also be taught and spread widely.