Christine Kenny
Clinical Social Work/Therapist, LCSW
Verified
I specialize in treating those with
anxiety
, depression, trauma, chronic illness, and those going through life transitions.
The first step is often the hardest. If you've come across this, you have decided to take that first step and that takes courage! I am a licensed clinical social worker with over 16 years of experience. I consider my style to be warm, eclectic and collaborative. I believe that one of the most important things in therapy is the relationship between the client and the therapist. I provide a welcoming, empathic and supportive presence. I understand that each client is unique and has their own personal story to tell. My goal is to help you develop insight and gain a deeper understanding of your relationship/behavior patterns.
(845) 482-0109
Garnerville,
NY
10923
& Online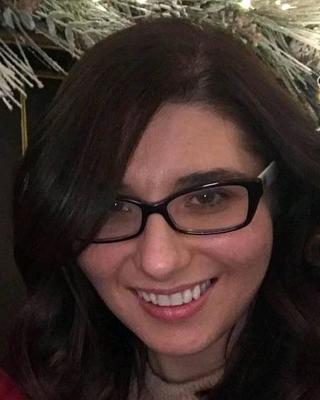 Amy Palefsky
Counselor, PhD, LMHC, CBIS
Verified
I have special training in
anxiety
, depression, post-traumatic stress, and TBI.
Welcome! As a mental health counselor, I understand the difficulties of taking the first step to seek treatment. Individuals may feel strange talking about aspects of their life they have yet to view and/or process. Our sessions will serve as a safe and judgment-free environment to explore past experiences, current behaviors, and difficulties processing trauma. You will be provided with the ability to explore difficulties in your life and be provided with as much structure as needed to build on skills and make changes. I work to hear the client and ensure interventions are helpful to support growth.
(845) 245-6764
Garnerville,
NY
10923
& Online
Not accepting new clients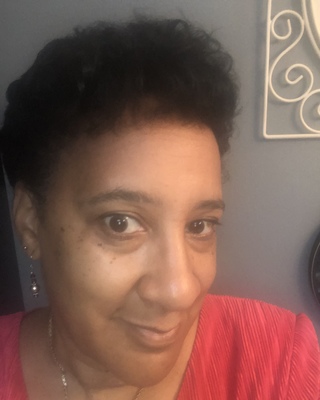 Sonya Cook Lmft
Marriage & Family Therapist, LMFT
Verified
1 Endorsed
I also have an extensive background in working with individuals suffering from
anxiety
, depression, grief, parenting, relationship issues.
I am a Licensed Marriage and Family Therapist with a conviction and passion for the healing and restoration of the family. I am also a Board Certified Pastoral Counselor. I offer value sensitive care in a safe, caring and nurturing environment. I take an intergrated approach: bioPsychoSocialSpiritual in addressing the whole person. My theoretical orientation is one of psychodynamic and also behavioral; CBT, DBT. I offer individual, couple, adolescent, family and pastoral counseling.
(845) 999-6186
Not accepting new clients
Not accepting new clients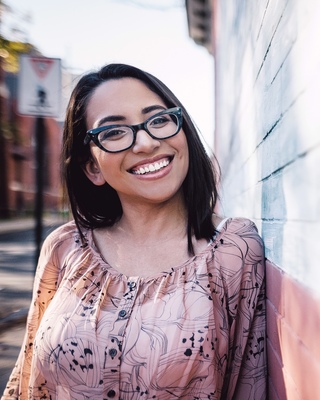 Tiffany M Del Fierro
Art Therapist, MA, ATR-BC, LCAT
Verified
***I am currently on maternity leave and unable to take new clients at this time*** Welcome! I am a graduate of the NYU Masters program in Art Therapy, and a New York state licensed, nationally registered and board certified Art Therapist. My experience includes working with children, adolescents, adults, and older adults. By providing a supportive and non-threatening environment, clients are empowered to manage symptoms, improve well-being, and cultivate personal growth as dynamic contributors in their treatment journey.
(401) 307-4070
Not accepting new clients
---
See more therapy options for Garnerville
---
Anxiety Therapists
What are the most common treatments for anxiety?
Talk therapy, particularly cognitive behavioral therapy, is the most common treatment for
anxiety
. Studies have shown it is equally effective as medication. Other popular forms of therapy are popular, depending on a patient's experience. Exposure therapy, for instance, can be useful for people dealing with fears and phobias, or who have experienced traumatic events. Dialectical Behavioral Therapy may be useful for patients who need help with emotion regulation. Anxiolytic medications, like benzodiazepines, can also help with calming a person enough to focus on the skills they've learned, and physical exercise has been shown to help symptoms of anxiety across the board.
How long does therapy for anxiety take to work?
The amount of time needed to alleviate symptoms depends on the severity of a person's condition. Some therapies may take 5-20 weekly sessions to show results. Anti-depressant medications typically take two to four weeks before a benefit is felt. Anti-anxiety medications are felt typically within 20-30 minutes. Medications are best used to offer a patient a better headspace in which to work on techniques learned in therapy. Exercise, improved sleep habits, and meditation are effective, but takes weeks or months to show results.
When should I seek treatment for anxiety?
Everyone feels anxious at times, but when anxiety causes disruption to your daily life, it may be time to seek help. Such disruption can be mental, physical, or both: having fear dominate your thoughts, avoiding situations or objects that bring on feelings of anxiety, or experiencing shortness of breath, sweating, dizziness, or
panic attacks
. When these symptoms are recurrent and distressing, it may be time to talk to someone.
How effective is treatment for anxiety?
Treatment for anxiety has been shown to be moderately to highly effective, according to a large body of psychology studies and analyses. For some people, treatment using CBT or exposure therapy alone is effective. Others respond best to a combination of medication and therapy.