There are no results for therapists in Denver
Check out therapists located nearby or offering teletherapy in New York below.
More Therapists Nearby
Charlene Cross
Clinical Social Work/Therapist, LMSW
Verified
2 Endorsed
When the traditions of 'mental health' services are not meeting your needs-CALL. This could be a result of many reasons that pose as a barrier to meeting your emotional support needs in an office. Mobile Therapy is a way to have the service come to you and allow you the ability to mold the service in a way that would be most convenient for you. I am a local to the Catskill Mountain Counties with previous experiences in the Rochester area, and have seen first hand the challenges our communities face. It is my hope to help our communities gain an "out of the box" emotional experience.
(607) 246-3657
Grand Gorge,
NY
12434
& Online
Not accepting new clients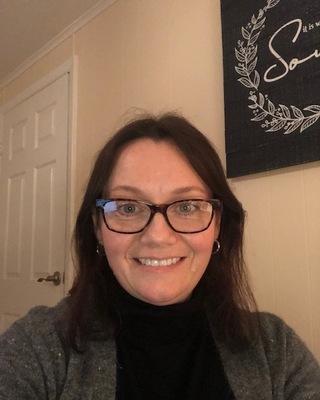 Robbie A Martin
Clinical Social Work/Therapist, MSW, LCSW, LICSW
Verified
My practice reflects my core values of kindness, trust, respect, and genuineness. My approach to therapy isn't one of rigidity but connection and collaboration. Together, we work in a non-judgmental space to explore and discover what is blocking you in your path. While my area of expertise is in treating trauma, anxiety, depression, I can successfully help guide you through experiencing a life transition or struggles in a relationship. Obstacles come in many forms but my goal is always the same: an effective, solution-focused treatment.
(845) 250-0458
Not accepting new clients
---
See more therapy options for
---
ADHD Therapists
When should I seek treatment for ADHD?
You should seek
treatment for ADHD
if you consistently have difficulty with attention, hyperactivity, or impulsivity that interferes with your daily life. Symptoms of ADHD include the inability to sustain attention during tasks, difficulty organizing tasks and activities, being easily distracted, frequent fidgeting or squirming, and talking or interrupting excessively. If these symptoms interfere with your career, academics, or relationships—for example, consistently failing to complete professional projects on time—you should seek an evaluation for ADHD.
How does treatment for ADHD work?
Effective treatment for ADHD often consists of medication, behavioral therapy, and lifestyle changes. Stimulant medications such as Adderall and Ritalin work by altering levels of neurotransmitters in the brain; higher levels of dopamine and norepinephrine are known to improve attention and focus. Therapy works by helping people with ADHD understand the condition, discuss their areas of difficulty, and develop behavioral strategies to manage their symptoms. In some cases, modifying one's diet and exercise can also help improve symptoms.
Are there specific medications for ADHD?
Medications to treat ADHD are generally stimulants, the most common are Adderall and Ritalin. There are two categories of stimulants: Amphetamines include Adderall, Dyanavel, Vyvanse, and Dexedrine, and methylphenidates include Ritalin, Concerta, Daytrana, Focalin, Quillichew, Quillivant, and Metadate. Non-stimulants and antidepressants may be used as an alternative if stimulants aren't effective or viable for a particular patient.
How long does treatment for ADHD take?
It's tough to give an exact time frame because everyone varies. In terms of medications, stimulants begin to work very soon after you take them, generally within the hour. It may take time to identify the right medication and dosage, but the medication itself is fast-acting. In terms of therapy, it takes time to develop skills and put them into practice, but you will likely see improvements within a few weeks or months.