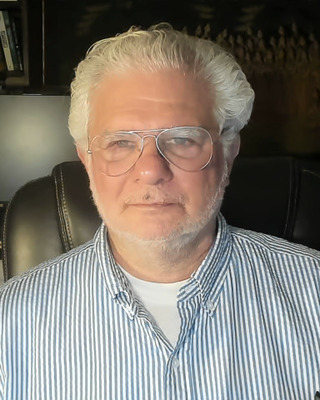 Brad Schultz
Clinical Social Work/Therapist, LCSW-R
Verified
I serve individual adults as a CERTIFIED JUNGIAN ANALYST sensitive to injustice and cruelty within one's society, work setting, family and/or partnership, and especially within one's own psyche. This covers your concerns about mood, relationships, sex and sexuality, creativity issues, compulsions, coping with change or loss, lack of passion, disorganization, or effects of neglect, abuse or trauma. We would aim at your gaining greater clarity and self-acceptance and living authentically and more fully. We might explore dreams, fantasies and whatever else your soul expresses, applying courage, honesty, humility and imagination.
(646) 461-4949
Cold Spring,
NY
10516
& Online
Lynne Ward
Clinical Social Work/Therapist, LCSW
Verified
I believe that change is possible...and necessary to reach our goals for a happier life. I imagine you are ready for a change, either in your circumstances, your emotional state, or in patterns and behaviors that keep you stuck. Everyone needs help in order to identify blind spots and see things from a different perspective. I love working with anyone who is ready to take on the challenge of exploring their difficulties and overcoming obstacles that get in the way of feeling successful and satisfied.
(646) 760-5147
Cold Spring,
NY
10516
& Online
Head In The Right Direction Counseling Svcs PC
Clinical Social Work/Therapist, LCSW-R, MFT, LMHC, LMSW
Verified
We are here to help. We have been helping people learn how to make the changes they want since 2008. Feeling lost in life? Increasingly anxious? Relationship woes? Worried about your child or teen? You are not alone. There are other people out here going through the same things too. This is temporary. Please reach out to us. You can call our front desk, email, or reach us through chat or message through our website. A licensed therapist will get back to you. We are in network with most insurance plans, so hopefully that helps you make this important decision easier.
(845) 393-0341
Cold Spring,
NY
10516
& Online
Robin S. Brown
Licensed Psychoanalyst, PhD, LP, NCPsyA
Verified
We seek therapy when we find ourselves stuck. My role is to help you get unstuck so that you can live a happier and more rewarding life. Working collaboratively, we will identify and explore unrecognized patterns of relationship. Our basic experience of the world is largely determined by the nature of these patterns. I can help you change these patterns, and in this way to discover new possibilities for living.
(646) 461-4605
Cold Spring,
NY
10516
& Online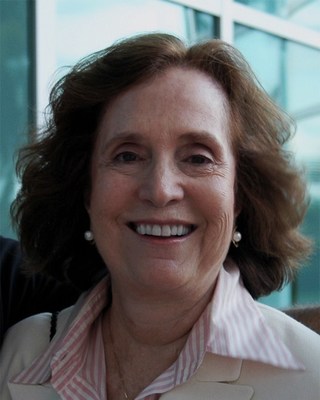 Marian E Dunn
Clinical Social Work/Therapist, LCSW, PhD
Verified
1 Endorsed
I offer brief effective counseling for relationship and sexual enhancement. For forty years, I've been helping individuals and couples to meet their goals: better communication, less conflict, greater intimacy and a better sexual life.I take a fresh approch to everyone to find the most efficient yet sensitive way to help. My training in Psychotherapy, Family and Relationship Therapy and Sex Therapy allows me a full range of skills to improve your life.I have experience working with persons of various religious and cultural traditions and work with people of all ages and sexual orientations. Check out www.mariandunn.com
(914) 618-3159
Office is near:
Cold Spring,
NY
10516
& Online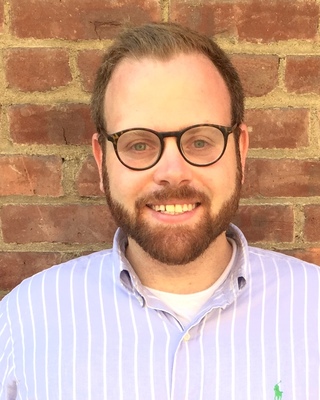 Max Cutler
Clinical Social Work/Therapist, LCSW
Verified
2 Endorsed
I provide trauma-focused individual and EMDR therapy to adolescents and adults (ages 16 an up) who struggle with anxiety, depression, panic, trust/abandonment issues, relationship problems including codependency/intimacy dysfunction, self esteem/identity issues and symptoms related to childhood trauma which can include: flashbacks, nightmares/night terrors, sleep distrubance, avoidance of trauma-related stimuli and hypervigilance.
(917) 775-0235
Office is near:
Cold Spring,
NY
10516
& Online
Jessica M Mills
Clinical Social Work/Therapist, LCSW
Verified
I believe the true pillars of continued success and growth are based on intention and relationships. If you're having trouble finding your "Why"? I am here to inspire simple changes that are a transformative guide on your journey to renewed health, restored relationships and a greater joy for living. The transition from "stuck" to "moving" is my passion. There is a powerful reciprocity between the mind and body connection. To meet each clients' unique needs, I enjoy using walks and hikes as a way to engage and communicate, and I always make humor and comfortability a priority. You are in control of the progress we make together.
(914) 752-2365
Office is near:
Cold Spring,
NY
10516
& Online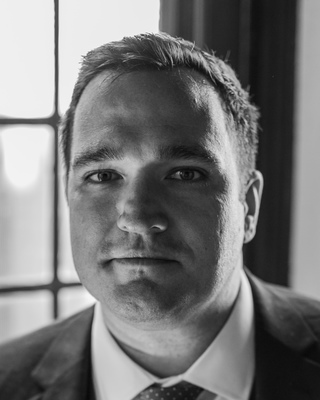 B. Webb Eaken
Clinical Social Work/Therapist, LCSW
Verified
I believe that where we came from inevitably affects who we are, but does not need to define or constrain us in perpetuity. I want to understand where you're coming from and where you want to go. My job is to listen, to try to understand how you see the world, and help you understand what patterns may hold you back. I am warm, humorous, thoughtful and patient. Our time together is yours and nothing is out of bounds. I hope to create a safe space where we can creatively look at your life and try to understand your concerns, doubts, fears and triumphs.
(929) 325-1569
Office is near:
Cold Spring,
NY
10516
& Online
Jason Maas
Counselor, LMHC, MFA
Verified
I have cultivated my own method of holistic healing, an alternative to traditional talk therapy, called Integrated Mind-Body-Spirit work. I weave together clear, effective, and actionable aspects of the most prevailing approaches to the littlest-known, and address the whole person.
(844) 958-0792
Office is near:
Cold Spring,
NY
10516
& Online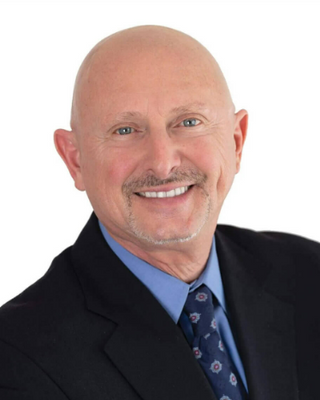 Family And Personal Counseling Telehealth
Counselor, LMHC, LCAT, LCSW
Verified
We are by your side! No matter the issue that you are facing... anxiety, depression, life issues, family issues, grief, trauma, couples therapy, stress relief, etc... we are ready to help. In this widely acclaimed practice, Ron Villano, M.S., LMHC, ASAC, CCH has assembled an elite team of over 35 providers. Our decades of success in talk therapy comes from creating a customized approach designed to encourage you to face your challenges with new life skills and professional support. You are here looking for that fresh start... and we will answer your call TODAY.
(631) 430-5626
Office is near:
Cold Spring,
NY
10516
& Online
---
See more therapy options for
---
Men's Issues Therapists
Is therapy for men different than it is for women?
Therapeutic treatments and types are the same for men as they are for women, with the same protocols followed and the same strategies employed. Discussing one's feelings and emotions is an integral part of most therapies, and some men find doing so more challenging. Therapists can help clients through the process; some specialize in treating men for this reason.
How do you encourage a man to go to therapy?
It's helpful to express your concern and love for the person while framing therapy as a tool for improving their life. Offering specific examples of how an individual's behavior affected either himself or others should be done with compassion and with empathy. It may be useful to devise a game plan—breaking the process down into parts, such as finding a therapist, making appointments, and looking into insurance coverage.
How can men prepare for therapy?
Men can prepare for therapy by approaching the process with an open mind, being willing to talk about their challenges, and giving treatment the time to work. Before a session, an individual may want to reflect on how they've felt since the last session and what's happened in their lives. It can be useful for men who struggle to recall their emotional states to write down notes between sessions about their response to a given event or how they were feeling at a particular time.
What should men know about the process of therapy?
One of the most common reasons men don't seek therapy is the notion that there's something wrong with them if they do. Men should know that just because they're seeking therapy doesn't mean they're mentally ill or damaged in some way. In the same way people work on their bodies through exercise or a craft through practice, therapy can be a way to improve the mental and emotional skills needed to be productive and effective partners, employees, and people in all realms of life.