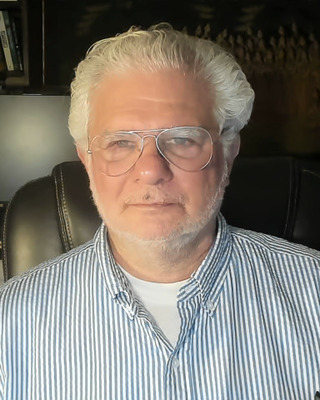 Brad Schultz
Clinical Social Work/Therapist, LCSW-R
Verified
I serve individual adults as a CERTIFIED JUNGIAN ANALYST sensitive to injustice and cruelty within one's society, work setting, family and/or partnership, and especially within one's own psyche. This covers your concerns about mood, relationships, sex and sexuality, creativity issues, compulsions, coping with change or loss, lack of passion, disorganization, or effects of neglect, abuse or trauma. We would aim at your gaining greater clarity and self-acceptance and living authentically and more fully. We might explore dreams, fantasies and whatever else your soul expresses, applying courage, honesty, humility and imagination.
(646) 461-4949
Cold Spring,
NY
10516
& Online
Robin S. Brown
Licensed Psychoanalyst, PhD, LP, NCPsyA
Verified
We seek therapy when we find ourselves stuck. My role is to help you get unstuck so that you can live a happier and more rewarding life. Working collaboratively, we will identify and explore unrecognized patterns of relationship. Our basic experience of the world is largely determined by the nature of these patterns. I can help you change these patterns, and in this way to discover new possibilities for living.
(646) 461-4605
Cold Spring,
NY
10516
& Online
Head In The Right Direction Counseling Svcs PC
Clinical Social Work/Therapist, LCSW-R, MFT, LMHC, LMSW
Verified
We are here to help. We have been helping people learn how to make the changes they want since 2008. Feeling lost in life? Increasingly anxious? Relationship woes? Worried about your child or teen? You are not alone. There are other people out here going through the same things too. This is temporary. Please reach out to us. You can call our front desk, email, or reach us through chat or message through our website. A licensed therapist will get back to you. We are in network with most insurance plans, so hopefully that helps you make this important decision easier.
(845) 393-0341
Cold Spring,
NY
10516
& Online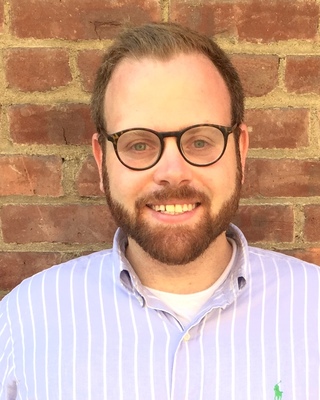 Max Cutler
Clinical Social Work/Therapist, LCSW
Verified
2 Endorsed
I provide trauma-focused individual and EMDR therapy to adolescents and adults (ages 16 an up) who struggle with anxiety, depression, panic, trust/abandonment issues, relationship problems including codependency/intimacy dysfunction, self esteem/identity issues and symptoms related to childhood trauma which can include: flashbacks, nightmares/night terrors, sleep distrubance, avoidance of trauma-related stimuli and hypervigilance.
(917) 775-0235
Office is near:
Cold Spring,
NY
10516
& Online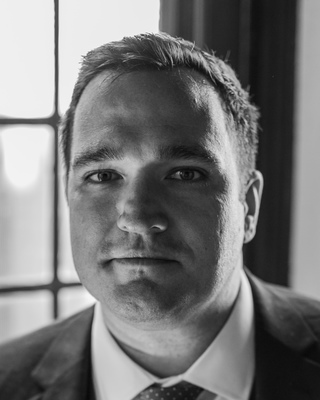 B. Webb Eaken
Clinical Social Work/Therapist, LCSW
Verified
I believe that where we came from inevitably affects who we are, but does not need to define or constrain us in perpetuity. I want to understand where you're coming from and where you want to go. My job is to listen, to try to understand how you see the world, and help you understand what patterns may hold you back. I am warm, humorous, thoughtful and patient. Our time together is yours and nothing is out of bounds. I hope to create a safe space where we can creatively look at your life and try to understand your concerns, doubts, fears and triumphs.
(929) 325-1569
Office is near:
Cold Spring,
NY
10516
& Online
Alex Gindes
Psychologist, Psy D
Verified
My training is in clinical psychology, with over thirty years of experience in the field. I am licensed in New York and Florida. By scope of my practice, I am a general practitioner, with interest in treating persons with anxiety, depression, and post-traumatic issues. My approach tends to encourage free emotional expression in the service of resolving psychological trauma and conflict. I am exclusively practicing via Teletherapy and prefer working through Zoom and other HIPPA approved platforms. I require minimal preliminary paperwork and appreciate a 24-hour notice for any changes.
(845) 254-2252
Office is near:
Cold Spring,
NY
10516
& Online
---
See more therapy options for
---
Male Therapists
As a man, why might I want to see a male therapist?
There are many reasons a man might wish to work with a male therapist, including a degree of shared identity, which may help client and therapist connect to each other and allow for a more free-flowing discussion of issues that can be deeply personal. Some men may feel more comfortable talking to a male therapist about relationship concerns, the pressures they feel around the roles society and family place on men, career or job challenges, self-esteem, or anger problems. For some men who have not had a male role models in their lives, a good male therapist may be especially helpful.
How can I find out about a therapist's experience treating men?
Individuals looking for treatment should feel comfortable directly asking a therapist about their history treating men overall and the issues that arise in therapy with men. A good therapist will be happy to discuss such matters as well as their educational background, approach to treatment, and how they think they can aid a prospective client. Prospective clients should also ask what the expectation is for treatment, and what the fee structure is, and whether and which insurance plans are accepted.
Can clients benefit from having a therapist of the same gender?
Therapy is not gender-specific, but some men as well as women feel more comfortable opening up about their experiences and history with a male therapist. An individual may feel that they have to explain less background information and be on the same page more quickly, particularly when discussing gender-specific challenges, in the case of male clients. Some women have prior negative experiences with women that predispose them to prefer working with a male in therapy. That said, a good clinician can transcend most if not all gender concerns. Ultimately, the most important factor in therapy is the connection and trust the client is able to build with the practitioner.
Would a male therapist have specific training in treating men?
Generally, no. There are no certifications for treating men specifically, but there are continuing education classes that therapists may take that focus on treating men as a group. There are many therapists who focus on men and male issues in their treatment and therefore have experience and expertise in this domain.