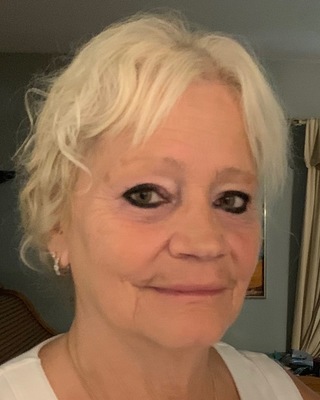 Kathy Roessel
Clinical Social Work/Therapist, LCSW R
Verified
Everyone deserves happiness and a life of fulfillment. Are you struggling right now with an issue that is causing you to feel "stuck"? Is depression or anxiety holding you back from living your best life? Have you suffered from some trauma in the past that is causing real problems for you in the now? I have been working as a Clinical Therapist for over 25 years now. My work includes a vast array of modalities and I have extensive experience working with people who suffer with a history of; Trauma, Depression, Anxiety, Substance
Abuse
, Marital Problems and
Domestic
Violence
.
(914) 800-7934
Carmel,
NY
10512
& Online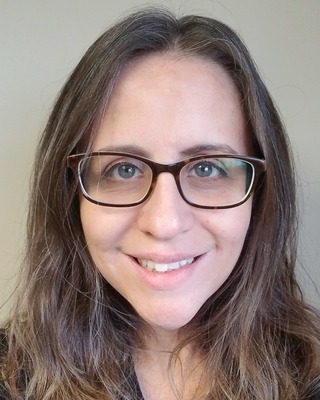 Aida Paola Bekker
Clinical Social Work/Therapist, LCSW
Verified
1 Endorsed
I am bilingual/bicultural, graduate from Fordham University. I have specialized training in trauma and family
violence
with an emphasis on the study of victimology. My clinical experience is focused with treating children, adolescents and adult survivors of trauma. In addition to my work with this specialized population, I have treated adults presenting with marital conflict and individuals with concerns around anxiety, depression and difficulty with mood regulation. I place a strong emphasis on the patient being the change agent and focuses on bringing patient's individual strengths and interests to the surface.
(718) 303-2418
Office is near:
Carmel,
NY
10512
& Online
Frances Anastasi
Clinical Social Work/Therapist, LCSW-R
Verified
In addition to my clinical work and training, I have 20 years of social work experience working with men, women, and children in the foster care, criminal justice, and
domestic
violence
shelter systems.
I believe that many difficulties are related to our unconscious thoughts, feelings, and experiences, and the unhealthy defenses that we erect, usually in childhood, to protect ourselves against hurt. Once helpful, but now outdated, these defenses prevent self-awareness and the constructive resolution of our problems. These blocks to awareness can contribute to symptoms such as low self-esteem, anxiety, depression, interpersonal problems, addictive behaviors, etc. I can assist you in developing healthier coping skills, i.e, to identify your defenses, explore your underlying feelings, and rediscover your authentic self.
(631) 660-9698
Office is near:
Carmel,
NY
10512
& Online
Danielle Deramo
Do you ever wonder why you're not feeling great emotionally & can't pinpoint the root cause exactly? I work from an emotionally driven place. What that means is together we will explore your feelings & peel away the layers until we figure out what is happening inside to trigger these negative emotions. My role in your journey through healing and finding your inner peace is to gain an understanding of where we are coming from and sort through the chaos and turmoil we feel inside. From there we can work our way up & create new beginnings with new positive emotions and gain a renewed sense of being, a renewed sense of purpose.
(845) 303-2935
Carmel,
NY
10512
& Online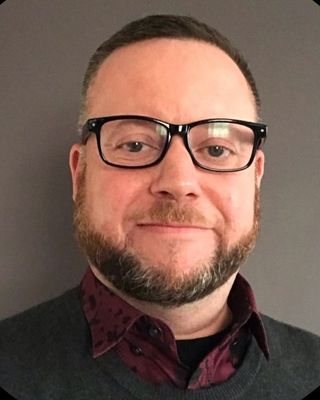 Pete Carney
Clinical Social Work/Therapist, LCSW
Verified
I approach my work with clients from a non-judgmental, empathetic, caring and nurturing approach. Therapy should be driven by the clients needs and a safe place to bring issues and concerns, without fear of judgment or rejection. You, the client, should determine what we will discuss as well as the goals we work on together. I hope through our time spent together, you will have the opportunity to explore areas of concerns, as well as feel better and less stressed in your daily life.
(845) 999-1179
Carmel,
NY
10512
& Online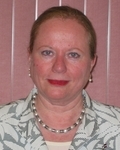 Ada R Sumber
Clinical Social Work/Therapist, LCSW
Verified
I have more than twenty five years of experience in helping men, women and children work through their most intimate and difficult life issues. I have had excellent success working with couples having sexual issues.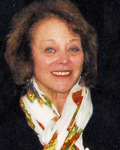 Marsha B Perlman
Counselor, MS, LMHC
Verified
1 Endorsed
I am a licensed mental health counselor with over 30 years experience. For the past 15 years I have worked extensively with trauma survivors and women's issues. I work with those experiencing PTSD, anxiety and depression, anger issues, addictive behaviors, and relationship and family issues.
(914) 618-3059
Carmel,
NY
10512
& Online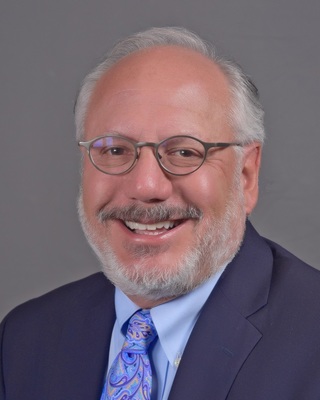 Riverview Psychological Services
Psychologist, PhD
Verified
Riverview Psychological Services offers an experienced and dedicated staff of mental health professionals with diverse backgrounds, interests, and skills. We provide therapeutic services and psychological / neuropsychological assessment for children, adolescents, adults, families, and couples. Conveniently located in Fishkill and Carmel, NY, we accept many insurance plans and Medicare. Immediate appointments available. ........................OVER 65 and on Medicare? Ask about NO-COST memory / cognitive testing. You will receive a free report with your results and recommendations to help preserve or improve your thinking skills.
(845) 719-4960 x2
Carmel,
NY
10512
& Online
Julia McCook
Clinical Social Work/Therapist, LCSW
Verified
The path for inner peace begins with you. I am a licensed clinical social worker with the goal to create a safe space where you feel supported and respected while developing a collaborative therapeutic relationship to further unlock positive changes and self-awareness. Together we will develop a joint approach in which you feel empowered to take an active role in your therapeutic journey. I look forward to meeting and taking this step with you.
(845) 203-8881
Office is near:
Carmel,
NY
10512
& Online
---
See more therapy options for Carmel
---
Domestic Abuse Therapists
Domestic abuse can be physical or psychological, and it can affect anyone of any age, gender, race, or sexual orientation. It may include behaviors meant to scare, physically harm, or control a partner. And while every relationship is different, domestic abuse and violence typically involves an unequal power dynamic in which one partner tries to assert control over the other in a variety of ways.