Online Therapists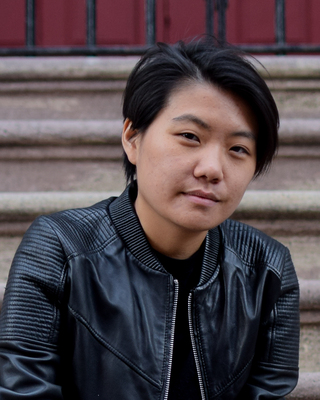 Geunsaeng Ahn
Clinical Social Work/Therapist, LMSW, MPH, CD
Verified
1 Endorsed
I have extensive experience and training supporting people who identify as LGBTQ+; QTBIPOC;
transgender
; non binary; gender expansive; diasporic; displaced; disabled; chronically pained; chronically ill; immunocompromised; intergenerational caregivers; Asian American; East Asian; People of the Global Majority.
I believe everyone has a story that needs to be told. Therapy can be a space where we challenge how we relate to the stories we tell our selves, others, and those others may uphold. Therapy can also be a space where we reckon with the universal systems of oppression that have impacted our stories, our ability to tell them, and our ability to be heard. I provide support to individuals, partners, and families who are motivated towards greater understandings of their stories in order to heal connections in their relationships with themselves and others.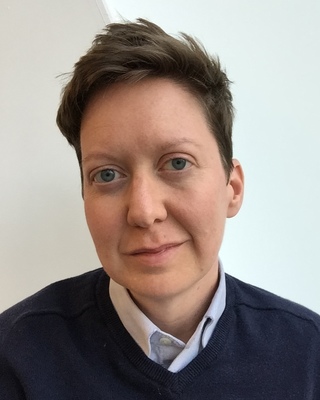 Katie Douglass
Clinical Social Work/Therapist, LCSW-R
Verified
I am a Queer-identified therapist with over 20 years of experience working with diverse
Transgender
, Queer, Lesbian, Bisexual, and Gay identified individuals. My style is warm, active, and authentic. Starting therapy is hard, so my priority in early sessions is for you to feel relaxed, understood, and comfortable. Your laughter and questions are welcomed. With a background in LGBTQ+ public health, I am sensitive to the challenges and stressors that come with living outside cisgender/hetero norms. I also value subjugated knowledge​ - the wisdom we possess from not fitting into the dominant culture.
Waitlist for new clients
Laurel Wright
Psychologist, PhD, MPH
Verified
I also teach seminars and doctoral level courses on topics including: LGBTQ mental health,
gender dysphoria
and evidence-based/integrative psychotherapy.
Psychotherapy is an intimate collaboration in self-discovery, problem-solving & relief of suffering. My aim is to meet you where you're at, beginning from where you are — depressed, anxious, isolated or lost. Together, we'll winnow these obstacles to uncover fears/outgrown narratives separating you from your goals. I'll offer feedback and invite yours fully; looking at our relationship deepens a mutual understanding and sheds light on your other relationships. When the fit is right, a safe and meaningful therapeutic connection supports symptom relief, fosters growth, self-esteem, and helps us (re)claim our identities.