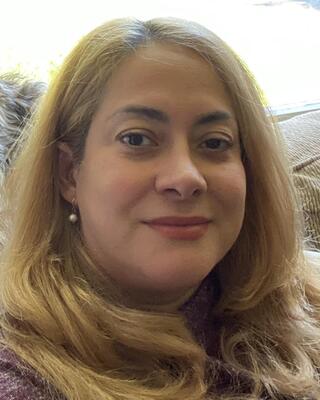 Lisandry Segura
Clinical Social Work/Therapist, LMSW
Verified
Hello, I am Lisandry Segura. I'm a bilingual English/Spanish licensed Social Worker with 18 years of experience providing counseling and some clinical therapy and to clients in need. I earned my Bachelors in Communication from Herbert Lehman College and my Masters in Clinical Social Work from Fordham University. I've worked in many different clinical settings ever since. I am a passionate and empathetic therapist with strong counseling abilities and an understanding of interpersonal familial relationships. I have experience leading clients through a strength-based approach and play therapy for children.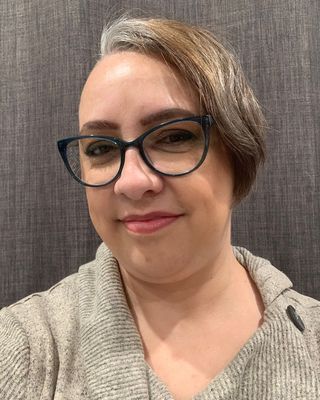 Laura Hermann Gonzalez
Clinical Social Work/Therapist, LCSW
Verified
My experience includes 25 years of working in the field of social service and over 10 years working as a therapist. I have worked with people of many different backgrounds, identities, ages, and experiences and I highly value time with those who identify as LGBTQIA2S+. I provide therapy through a lens of antiracism, intersectionality, and feminism.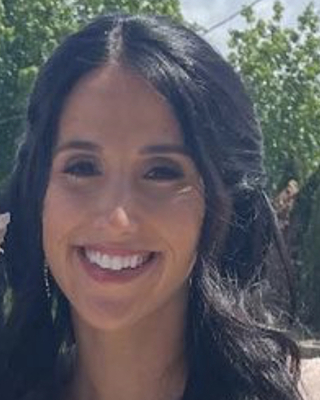 Cassie Enea
Clinical Social Work/Therapist, LCSW
Verified
1 Endorsed
I believe every person has the power to create positive change. I am dedicated to helping individuals overcome and resolve their problems by learning healthy coping skills, increasing self-esteem, and developing a healthy outlook! After attaining my Masters degree in social work at Stony Brook University, I have found fulfillment in assisting others in recognizing and fostering their own strengths, and improving their quality of life.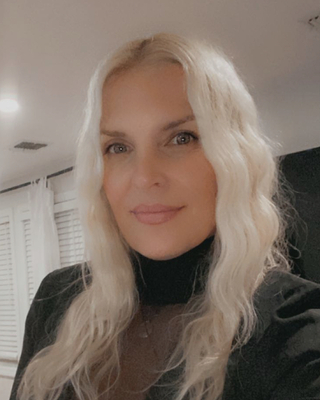 Margaret Fields (Wellnite)
Clinical Social Work/Therapist, LMSW
Verified
1 Endorsed
The decision to enter into therapy can be overwhelming but finding a connection to the right therapist can change your life. I believe that the foundation of the therapeutic process is built on rapport. I understand that being vulnerable and sharing areas of your life can be difficult, and I am here to make that easier for you by collaborating with you to reach your desired goals. My style has been described as the antithesis of a note scratching, cliché, therapist.
Not accepting new clients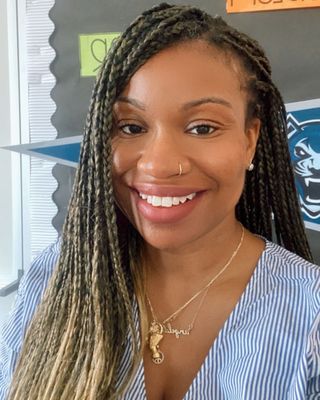 Tonika Boston
Clinical Social Work/Therapist, LCSW
Verified
Every client is different and I believe that the healing process should be a collaborative one between therapist and client, one where the client feels empowered to be an active participant in the change that they seek for themselves. Progress looks like a client being able to not only be more self-aware of themselves but amenable of how they respond to triggers that, in the past, would have elicited a very different reaction. An ideal client is one that is willing to be their own change agent. My role is to not serve as their fairy godmother waving a wand, but rather an accountability partner and guide on their therapeutic journey.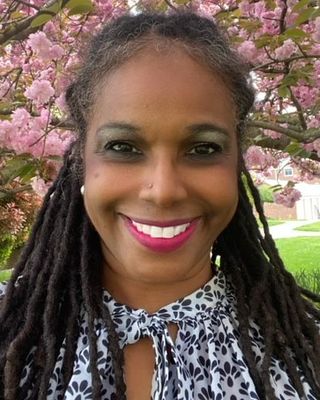 Yola's Child- Spiritual Companioning
Master Social Work
Verified
Are you longing to connect with something bigger than your pain and fears? Thank you for reaching out. I am here to listen. Spiritual Companioning (SC) or Spiritual Direction is a gentle, caring, supportive, approach that honors your unique spiritual beliefs. It is not about proselytizing but rather about honoring what spirituality means to you. SC can help you to cultivate a deeper sense of peace, experience greater joy, find meaning and purpose, and heal from life's inevitable traumas and setbacks. Spiritual Companioning is not Psychotherapy. If you are seeking therapy, please connect with a licensed psychotherapist.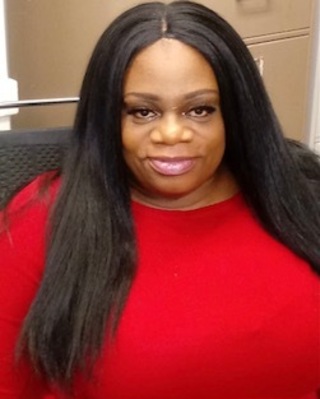 Lisa Gladden
Pre-Licensed Professional
Verified
1 Endorsed
Great News! You've made it. Way to go. Life can be so changing and demanding. Dealing with everyday stressors can get us down. However, I am here to help support you on your journey to healing and recovery. I have been working in the Social Service field for over 20 plus years. I have dealt with homelessness, domestic violence, adolescents, LGBTQIA+, mental health, sexual abuse, substance abuse and the criminal justice system. I am a therapist with my MSW under the supervision of Amira Crawford, LCSW at Amira For Her, a group practice dedicated to supporting BIPOC with their mental health.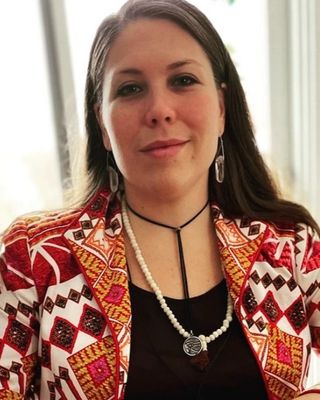 Buffy Curtis
Art Therapist, LCAT
Verified
Trauma can significantly impact your life and keep you in a prison of fear, lack of motivation, mistrust, hyper-vigilance, hopelessness, sadness, and other suffering. As an experienced, trauma-informed psychotherapist who specializes in trauma, we will work together, using evidence-based practices like Cognitive Behavioral Therapy (CBT), EMDR, and other proven therapies to reduce or eliminate these symptoms. Your healing journey can begin today with safe, supportive, and private telehealth sessions. I work with adult women and couples.
Footprints Mental Health Counseling
Footprints was started by a therapist who realized that often times the services provided to low socio-economic communities is lacking quality care. We noticed these communities where confronted with long wait times, disrespectful admins, and subpar treatment. The one and only purpose was to exploit the community for profit without providing the level of care deserved. Feel Better Therapy began from the inspiration to provide quality mental health care to the poorest of communities and treating the clients of this community the same way a rich patient would be treated in a clinic treating affluent clients.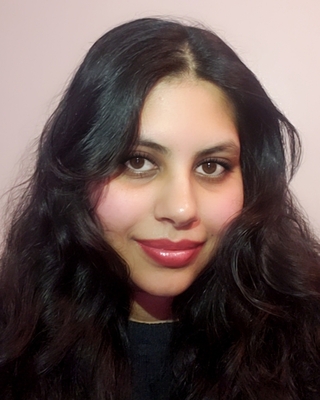 Masharat Mujib
As a therapist, my goal is to help you uncover your true potential and lead a life that is worth celebrating. While we can't change difficult situations of the past, we can work together to better understand and resolve challenges in your life. By applying complementary therapy approaches and techniques, we will unearth long-standing behavior patterns or negative perceptions that may be holding you back from experiencing a more fulfilling and meaningful life.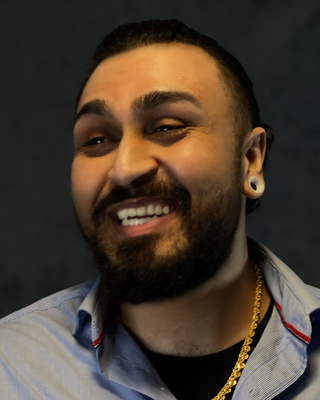 Mustufa Raja
I'm just a mental health guide. You're the expert on you. You've lived your entire life with all of the context of all of your experiences, relationships etc. When you step into my sessions, you're providing me with a window into that world and I provide you with my clinical interpretation of what I perceive. You're the one that's living in it. It's my job to help you navigate your own mind to get you what you want. Not to shape you into what I believe is best. I'm just the mental health guy.
Lester's Mental Health Counseling P.C.
Counselor, MS, LMHC
Verified
4 Endorsed
Se Habla español. Clients with PTSD, current and former first responders, psychosis, LGBTQI+, and mood disorders with the need to improve their daily functioning, motivated to grow, and want to change for the better. I work with clients in need of psychiatric evaluations for housing on their 2010E and housing packet.
Chet Balram
Clinical Social Work/Therapist, LCSW
Verified
1 Endorsed
Congratulations on taking a brave step towards your healing. I am here to help you overcome life's challenges and live a fuller, happier and more fulfilling life. My style is to work with you collaboratively to identify your goals and empower you to achieve them. I have helped client decrease and overcome anxiety, depression, substance use, codependency, coming out, sexual identity and gender transitioning. together, we can look at your life's story and rewrite your narrative to increase your sense of self-confidence, happiness, love and joy in your life.
---
See more therapy options for East Brooklyn, Brooklyn
---
Sex-Positive, Kink Allied Therapists
Sex-positive counseling in East Brooklyn, Brooklyn for sex-positive clients

If you are sex-positive or are looking for help with being sex-positive in East Brooklyn, Brooklyn or for an East Brooklyn, Brooklyn sex-positive therapist, these professionals provide kink allied therapy in East Brooklyn, Brooklyn and counseling for sex-positive clients.