Waitlist for new clients
Patricia Martinez Burr, PhD, LPCC, NCC
Counselor, PhD, LPCC, NCC
Verified
2 Endorsed
"In relationships we are wounded, in relationships we heal" (author unknown). I treat individuals who have suffered relational trauma or are looking to recover and enhance their understanding of self in relatedness to self and other. In my 29 years as a clinical mental health practitioner, researcher, and educator on attachment and bonding, I offer my expertise to help you recover and understand your relationship with your self and others.
(505) 903-7305
Los Ranchos,
NM
87107
& Online
Waitlist for new clients
Not accepting new clients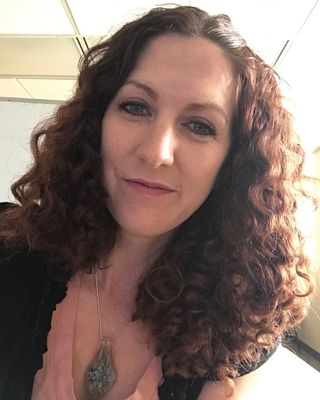 Laura C. Anderson
Counselor, MA, LPCC
Verified
2 Endorsed
Hi and welcome to therapy! I'm currently accepting clients only for individual work for concerns related to sexuality and gender through Albuquerque Sex Therapy. I work from a sex-positive, trauma-informed, strengths-based approach. Therapy is not a one-size-fits-all matter! Together we examine your goals and tailor your sessions to dovetail with your personal values and unique life experiences. The goal is to work collaboratively to find new insights and access the working tools needed to enable the life changes you desire.
(505) 349-0818
Office is near:
Los Ranchos,
NM
87114
Not accepting new clients
---
See more therapy options for Los Ranchos
---
Psychodynamic Therapists
Is psychodynamic therapy evidence-based?
Studies have found
psychodynamic therapy
to be effective in treating conditions like social anxiety, eating disorders, chronic pain, some personality disorders, and depression; indeed, some studies have found it to be just as effective as CBT or medication. What's more, several studies have found that the benefits of psychodynamic therapy tend to endure—even grow—long after treatment has ended.
How long does psychodynamic therapy last?
Unlike CBT and other more structured forms of therapy, psychodynamic therapy tends to be open-ended and may not be limited to a set number of sessions. It is common for clients to be in therapy for a year or longer and to see their therapist one to three times a week, though the exact schedule and timeline may vary depending on a client's challenges and progress. However, brief psychodynamic therapy is available, which tends to be more goal-oriented and typically unfolds over 16 to 30 sessions.
Does psychodynamic therapy work?
Research finds that psychodynamic therapy can help someone manage or reduce symptoms of diagnosable mental health conditions like depression or anxiety. The modality may also offer a range of benefits that are harder to measure but just as valuable—such as increased self-worth or healthier relationships. While no therapy type will work for everyone, research and anecdotal evidence suggest that psychodynamic therapy can be highly effective.
What are the limitations of psychodynamic therapy?
Some meta-analyses have concluded that there is little evidence to suggest that psychodynamic therapy can effectively treat certain mental health conditions such as PTSD, OCD, or psychosis, though it is sometimes used to do so. More broadly, the open-ended, free-association structure of psychodynamic therapy may be frustrating for clients who prefer a more structured, time-limited, or goal-oriented approach.