Therapists in South Amboy, NJ
Not accepting new clients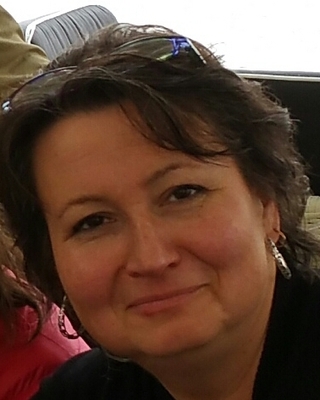 Beata Zammit
Clinical Social Work/Therapist, LCSW, LMSW, CHT
Verified
I believe that everyone can benefit from psychotherapy. Our mental health does need just as much care as our physical health, if not more. Yet, we have learned to watch our cholesterol and our blood pressure, but we tend to ignore our depression, anxiety or substance abuse. We allow ourselves to neglect our mental health, not realizing that untreated depression or substance abuse can be just as serious as cancer.
(732) 607-5022
Not accepting new clients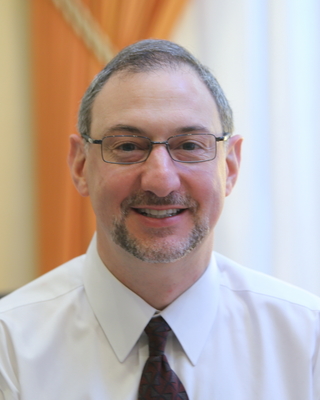 Daniel Noll
Psychologist, PhD
Verified
I have been a Licensed Psychologist in Massachusetts since 1996 and recently returned to my home state of New Jersey. I bring a wealth of knowledge, experience and skills in counseling people with mental health, substance abuse, and relationship issues. I practiced in mental health outpatient clinics, substance abuse clinics, and in group practices. I work with individuals, couples, families, different age groups, and people from various backgrounds. I work with different issues and utilize different methods. I have a special interest in doing Couple Therapy and Substance Abuse Treatment.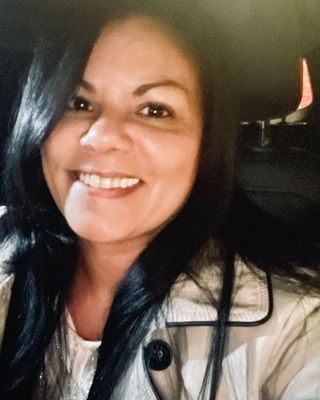 AJ Amazing Grace LLC (Agnes)
Are you facing fears, anxiety and/or depression. Feeling overwhelmed or confused on how to handle what life has thrown your way. You may feel alone and unsure of your next step in life. Why not allow yourself permission to release and engage with a professional, willing to hear you and teach you coping skills when facing negative thoughts. Struggling with school or work and have many questions racing through your mind as you are trying to sleep, let us talk about it and come up with a plan unique to your mental health needs .
(732) 889-7938
South Amboy,
NJ
08879
& Online
Talk About It LLC
Clinical Social Work/Therapist, LCSW
Verified
1 Endorsed
Mc Laney Moise (Laney) has been working with children, adults, and families for over 8 years in different settings. He has experience working in school settings, outpatient, group homes, and in home services. He has an MSW from Fordham University and currently holds a LCSW in NJ, FL, and RI. Mc Laney Moise believes in working with you, going through this journey of self-exploration and self-healing together. He will work with you to develop and learn new skills to better cope with your daily challenges and live a more fulfilling life.
(732) 592-5809
South Amboy,
NJ
08879
& Online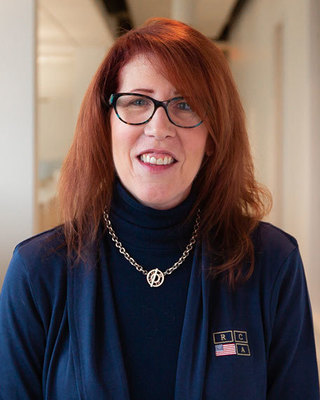 Tami Moylan
As an Certified Intervention Professional, I work with individuals suffering from addiction, as well as families who are often left in the wake of destruction. I understand each family has their own set of needs and execute my intervention services accordingly; however, every intervention has the same goal: to intervene, educate, and coach in a loving, compassion manner. I have witnessed firsthand the wreckage left behind by substance use disorder. My job at Recovery Centers of America is to show families that as long as someone is breathing, there is hope for recovery. I provide professional interventions addressing Substance Use
(484) 207-5455
Office is near:
South Amboy,
NJ
08878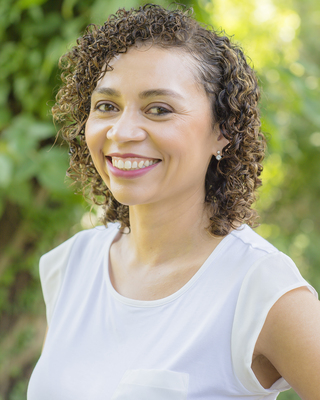 Eponina Moscato
Clinical Social Work/Therapist, LSW, MSW
Verified
Starting therapy and exploring the most important parts of your life is a difficult process and it matters to me to create a safe and personal connection with people so that you look forward to coming to sessions. Our work together will help you gain a better understanding of yourself and your relationships. I approach therapy from a place of understanding and kindness, in non-judgmental and insightful way.
(732) 592-5197
Office is near:
South Amboy,
NJ
08879
& Online
---
See more therapy options for South Amboy
---
How can I find a therapist in South Amboy?
Search for nearby therapists or counselors by inputting your city, town, or suburb; or zip code; or a provider's name into the search bar. From there, you can filter providers by the issues they treat, cost, insurance, gender, and other factors to find providers who are well-suited to your needs. To navigate between locations within the same country, enter a new city or zip code into the search bar.
Learn more about
how to find a therapist
.
---
Is online therapy a good option?
Therapy conducted
online
or over the phone can be just as effective as in-person therapy, as long as there is a strong alliance between the client and the therapist. To find a therapist who provides telehealth services to clients in your area, click "Online Therapy" on the directory homepage and search by your city or town or your zip code.
What's the difference between a psychologist, a therapist, and a counselor?
Therapists, psychologists, and counselors are all licensed mental health professionals. In the United States, psychologists have earned a doctoral degree. The terms "therapist" and "counselor" are used somewhat interchangeably, but generally therapists offer longer-term, mental health care, while counselors offer shorter-term care that may focus on one domain, such as marriage, career, or academic challenges.
---
What type of therapist is right for me?
Clients should consider factors such as insurance coverage and their primary reason(s) for seeking therapy to determine the type of professional best suited to their needs. Someone struggling with mental health challenges such as depression or anxiety, for example, may wish to seek out a clinical psychologist, psychologist or therapist, while someone navigating career obstacles or marital upheaval may benefit from seeing a counselor who can offer short-term, targeted support.
Is everyone in the Psychology Today Therapy Directory a licensed therapist?
The Psychology Today directory lists providers who offer legitimate mental health services to the public, including psychologists, psychiatrists, social workers, and counselors. Many have been licensed by the country or state where they practice; providers whose license or primary credential has been verified by Psychology Today are signified by a "Verified" symbol. Some clinicians or organizations provide services for which their state or country does not offer licenses, such as pastoral counseling. They may be selectively included without the "Verified" seal.
What type of therapy is right for me?
The
type of therapy
best suited to a particular individual depends on several factors, including their primary reason for seeking therapy, their preferred timeline (some therapy types last for a set number of sessions, while others are open-ended), and their personality and preferences—some may prefer a more structured approach. For many individuals, multiple types of therapy could provide a good fit.
---
Is online therapy cheaper than in-person therapy?
Many therapists charge the same amount for online therapy as they do for in-person therapy—though clients may still find this cost-effective if it cuts down on their transportation costs. Health insurance plans often offer equivalent coverage for online and in-person therapy; indeed, in many places, they are legally required to do so. Text-based or on-demand therapy apps may be cheaper than traditional one-on-one psychotherapy; however, the practice may be less effective and is not likely to be covered by insurance.