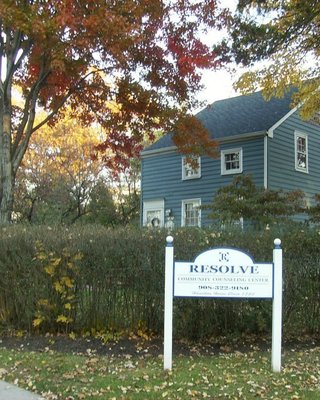 Resolve Community Counseling Center, Inc
Resolve Community Counseling Center offers the services of 14 masters' and doctoral level mental health clinicians (LPCs, LAC's, LCADC's, PsyD), under the
supervision
of a licensed psychologist. We work with families and children of all ages, couples and adults experiencing a variety of mental health challenges. We also carry out psychological evaluations for clinical and forensic purposes. With our large clinical staff, we are able to accommodate the needs of most every person seeking assistance. We are a private nonprofit agency, with a mission to help our community members with low cost but quality, confidential and caring mental health services.
(908) 365-1160 x110
Scotch Plains,
NJ
07076
& Online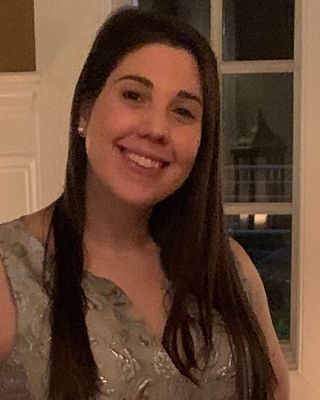 Marie A. Di Iorio
Hello! Thank you for visiting my page. I provide psychotherapy to clients who are looking for some extra support—someone in their corner to help them navigate and cope with life's challenges. My therapy practice focuses on teens and adults (of all ages).
(908) 650-1566
Scotch Plains,
NJ
07076
& Online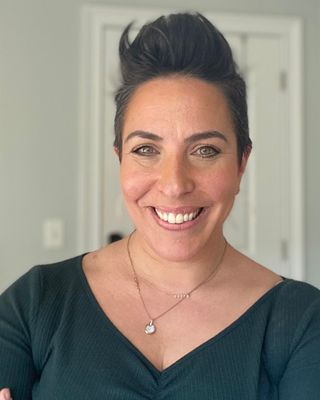 Robyn Krugman
Clinical Social Work/Therapist, LCSW
Verified
1 Endorsed
Depression, anxiety and problems in relationships often cause deep anguish and pain, just getting by each day can be difficult. We often struggle in silence, believing things will never get better or that no one could understand. Well-meaning friends and family urge us to "just get over it"-but that often that makes us feel alone. I believe every person possesses the potential to transform their life. With the right support and ability to learn healthy coping skills, we will work together in a collaborative process to create the change you have been waiting for. Therapy is a place just for you, to be heard, validated and supported.
(908) 386-4445
Scotch Plains,
NJ
07076
& Online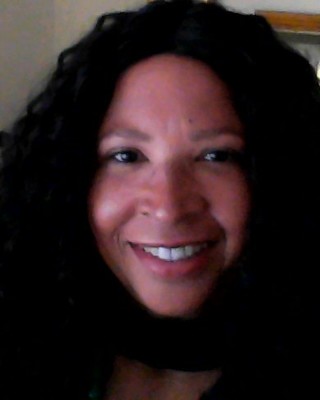 Amber M Johnson
Psychologist, PsyD, SEP
Verified
1 Endorsed
People struggling with fears, depression, relational problems, especially people who have somehow "lost" themselves tend to experience me as deeply compassionate yet able to target the primary cause(s) of their pain and identify what they may be doing to contribute to the ongoing problems in their lives. A sometimes surprising part of my therapeutic manner is that I am interactive in sessions while maintaining great respect for a person's capacity to direct their own lives and utilize their current pain toward growth of their real self and, hence, an enlivened life.
(908) 387-7504
Scotch Plains,
NJ
07076
& Online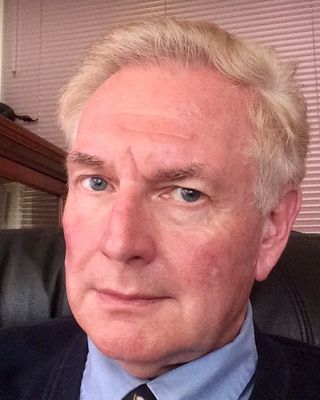 Joseph A. DeMeyer, PhD, PC & Associates
Psychologist, PhD
Verified
to examine deeply and thoroughly motivations, emotions and behavior, especially interpersonal; focused on positive changes leading to long-lasting existential and transformational life improvements and increased self-awareness; responsible in accepting that these changes will affect-for the better- lives of loved ones, friends and other significant persons (including those that are not yet around) ; increased openness towards life-changes ; to take calculated, rational risks, mindful of other persons; serious commitment to longer-term therapy when indicated to be necessary, in order to achieve the above desired results.
(973) 528-7504
Scotch Plains,
NJ
07076
& Online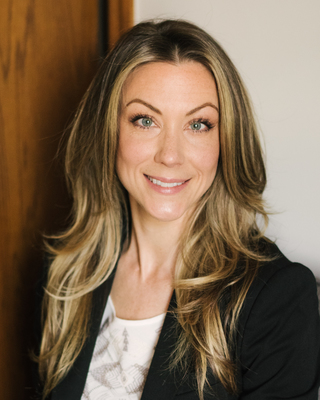 Maureen Schafer
Clinical Social Work/Therapist, LCSW
Verified
Presence of Mind Therapy is a private practice specializing in empowering adults struggling with inner conflict. Our therapists help clients find happiness and purpose by exploring day-to-day stressors, deeper subconscious themes, and individual spirituality. We offer telehealth, in office, and wellness group services. We practice from a place of authentic connection and SEE you as you currently exist. Begin your transformation through practices in CBT, exploring subconscious themes, and experiences such as guided meditation and deep breathing. Let us be your bridge between hope and change.
(908) 279-0874
Scotch Plains,
NJ
07076
& Online
$175 (individual)
, 
$175 (couples)
Not accepting new clients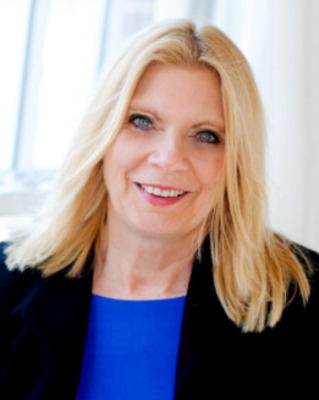 Phyllis Sandrock
Clinical Social Work/Therapist, LCSW, ACSW, ATR
Verified
I can help you explore the issues which may prevent you from having success in your personal and or professional relationships. By helping you acquire a new perspective while building upon personal strengths, together, we can work to create the change you would like to make in your life. I will address underlying thoughts and beliefs about yourself that you may be struggling with in order to feel heard and understood in a supportive, confidential and non-judgmental manner. My goal is to help my clients develop self awareness and self acceptance while developing the ability to have fulfilling lives and rewarding relationships.
Not accepting new clients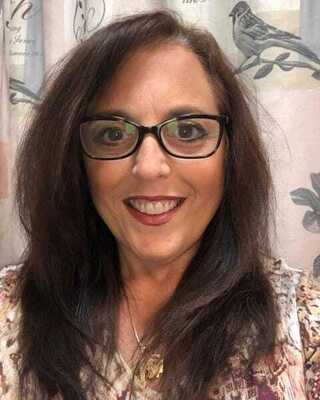 Denise Lauria Venitelli, LCSW
Clinical Social Work/Therapist, LCSW
Verified
COVID-PANDEMIC-TELETHERAPY: Today these words are all to familiar and may make us feel as if we don't have options. I AM HERE TO ASSIST YOU with integrating a new approach to your life and manifesting exciting opportunities using an integrative and multi-dimensional, eclectic approach focusing on traditional and holistic modalities. I assist clients by guiding them to listen to their inner wisdom as part of the healing process to empower themselves and transform their lives, Assist clients in building stronger levels of communication, deepening levels of attachments, developing healthy, loving, genuine and authentic relationships.
(908) 543-7931
Office is near:
Scotch Plains,
NJ
07076
& Online
$200 (individual)
, 
$200 (couples)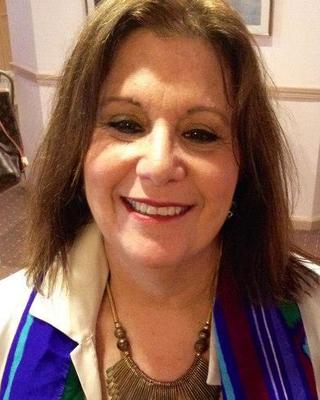 Iris N Biagioli
Psychologist, PhD
Verified
My practice philosophy is to understand my patient's situation and then to use many models of possible treatment either alone or together. Relationships can be difficult, life holds its challenges. I am trained in Behavioral Psychology but use it primarily as a tool to manage anxiety and depression. My overall practice is analytic and psychodynamic in nature. I am trained in hypnotherapy and also offer therapy, using a 12 session program, designed to help people with shyness. Another workshop type set of sessions is offered for an assessment of and treatment for, difficulties with motivation in college.
(908) 214-7792
Office is near:
Scotch Plains,
NJ
07076
& Online
Donna Kennedy re: therapy
Clinical Social Work/Therapist, LCSW, LCADC
Verified
7 Endorsed
"I'm so overwhelmed." "I'm not coping well." "I am so alone." "I'm really scared." "I feel I have no control." "I'm so angry." "I'm trying really hard to stay positive, (or sober/clean), but I don't know how much longer I can". Do any of these resonate with you? In this unprecedented time of COVID-19 it is extraordinarily hard to feel grounded, to feel connected, to feel safe. You are in no way alone. If life seemed difficult before, or if you were in a relatively or really good place, it's likely that managing daily uncertainty & unknowns have affected you emotionally and physically. Mind and body both need your special attention.
(908) 731-5927
Office is near:
Scotch Plains,
NJ
07076
& Online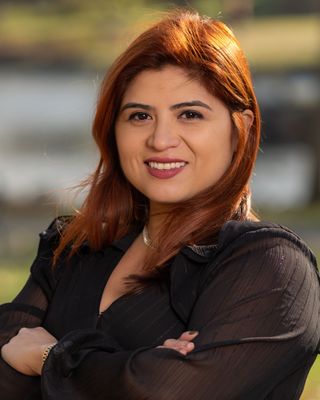 Grace Montes
Licensed Professional Counselor, LPC, NCC, ACS
Verified
1 Endorsed
Have you started to feel stressed, tired, bored, and unloved? Are you struggling to feel "good enough" to just go to work, being in a relationship, or having fun seems IMPOSSIBLE? Life must feel hectic and overwhelming! Slowing down to find balance is not working. Carrying on with the pain, hurt, and disappointment became "too much". You are getting into arguments and fights with family and friends. You take it to work and are no longer being productive. You decide that this version of you is not working out anymore. You want to feel happy, calm, in control. You want to feel loved and excitement.
(908) 481-3883
Office is near:
Scotch Plains,
NJ
07076
& Online
$210 (individual)
, 
$245 (couples)
Katherine De Vito
Clinical Social Work/Therapist, DSW, LCSW
Verified
Working with children, adolescents, and young adults is my passion. In working with my clients, my goal is to establish a connection, trusting therapeutic relationship, and a safe environment that can encourage emotional growth. Each client is unique, so treatment will be tailored to each individual and varying needs. My approach is eclectic, incorporating various therapeutic modalities including cognitive behavioral, dialectical behavioral, psychodynamic, and solution-focused therapy. My areas of expertise include working with children, adolescents, young adults, and families.
(908) 913-7655
Office is near:
Scotch Plains,
NJ
07076
& Online
---
See more therapy options for Scotch Plains
---
Clinical Supervision and Licensed Supervisors Therapists
Clinical supervisors provide formal supervision, guidance and expertise for pre-qualified professionals and those seeking supervision for their everyday practices. While each membership organization has its own unique requirements, professionals offering clinical supervision help new practitioners advance their clinical knowledge, and satisfy requirements leading to full qualification.