Rich DeMott
Licensed Professional Counselor, LPC, LCADC
Verified
My clients usually come to me because of some form of abandonment,
trauma
, or complex grief.
I am a Licensed Professional Counselor (LPC) and a Licensed Clinical Alcohol and Drug Counselor (LCADC) with over 30 years of experience in the mental health and addictions/recovery field. I have been in private practice for the last 20 years. I am clinically well rounded, nonjudgmental, and fairly soul-seasoned as a human being, myself. I find the majority of my clients to be very psychologically and spiritually heroic/ inspiring. Many of them teach me important things about my own inner life journey. I am also a multiple
trauma
survivor and have been clean and sober for the last 37 years. I also specialize with codependents/ACOAs.
(908) 224-6851
Manchester Township,
NJ
08759
& Online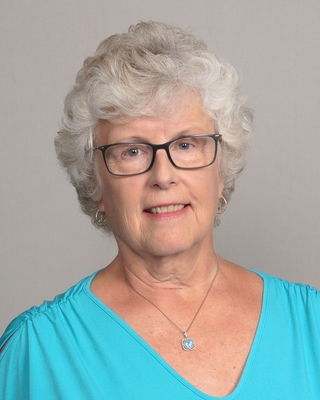 Carol E Cashin
Clinical Social Work/Therapist, LCSW
Verified
As a retired Veterans Affairs worker, I have worked with many veterans, including combat veterans with depression, TBI and
PTSD
, and have knowledge of VA benefits.
Are you feeling anxious, alone, depressed, or not finding a purpose in life? Perhaps you lost a loved one. Maybe you had a relationship break-up or job loss. Is your present relationship suffering? Trouble communicating? Have you or your partner experienced a life-threatening injury or illness such as a traumatic brain injury (TBI) or a stroke? Since the injury or illness, do you experience frustration with your recovery? Have you lost hope? We can work together to decrease your anxiety, increase your motivation, and work toward feeling better. Sometimes it takes another perspective when we are going through rough times.
(908) 356-7937
Manchester Township,
NJ
08759
& Online
---
See more therapy options for Manchester Township
---
Trauma and PTSD Therapists
When should I seek treatment for trauma?
Not everyone who undergoes trauma needs therapy to heal, but many do. If, after experiencing a traumatic event, you find yourself struggling with symptoms such as nightmares, dissociation, irritability, or emotional numbness—especially if these symptoms last more than a month and are severe enough to interfere with your daily functioning—you may benefit from seeking out therapy with a trauma-informed provider.
How long does trauma therapy take?
Different types of therapy for trauma unfold on different timelines. Prolonged exposure therapy and cognitive processing therapy, for example, each take about three months, while trauma-informed CBT may last anywhere from 8 to 25 sessions. Other approaches, especially those that are less structured or that incorporate elements from multiple modalities, may be more open-ended, though many patients report feeling better within the first few months of treatment.
What happens if trauma is left untreated?
Unaddressed trauma can have serious—even devastating—effects on relationships, career, and day-to-day functioning.
Post-Traumatic Stress Disorder (PTSD
) can lead people to distrust or lash out at others, making it difficult to maintain intimate relationships; it can also trigger symptoms such as flashbacks or hyperreactivity that can interfere with a person's ability to function effectively, personally and/or professionally. Some sufferers turn to drugs to find relief. Symptoms may lessen on their own with time, but there is no guarantee that PTSD will resolve on its own.
Can PTSD come back after treatment?
It is possible for PTSD symptoms to recur months or years after successful treatment. This is because, like most mental health disorders, it is not possible to "cure" PTSD, and stressful life events may cause symptoms to recur in even the most resilient individuals. There is no shame in re-experiencing PTSD symptoms nor in returning to therapy when such relapses occur; indeed, many forms of trauma therapy explicitly encourage periodic "maintenance sessions" to reinforce coping skills and ensure that symptoms stay manageable.