Not accepting new clients
Alexa Rickert
Licensed Professional Counselor, LMHC, LPC, NCC
Verified
1 Endorsed
When first getting to know one another, we'll talk about what you hope to accomplish as well as any reservations you may have or be experiencing. We'll spend time talking about what's led you here and identify some tentative goals. "How will you know therapy is working?" "How will you know when things are better, or know that you've made progress?" These areas we'll initially explore and revisit throughout our work together in order to make sure that we continue to travel in the right direction. Our work can be flexible and open or it can be structured and directive. Let's also talk about your strengths and what you're doing well!
(201) 720-4259
Not accepting new clients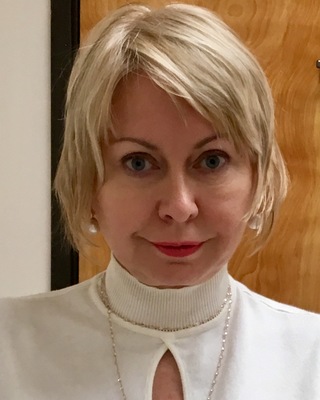 Elena Kardonsky
Clinical Social Work/Therapist, MSW, LCSW
Verified
As a professional psychotherapist I offer psychological counseling, support and empowerment, and help you to navigate through the most challenging times in your life. If you experience stress, anxiety, depression, intrusive thoughts, peer pressure, unstable relationships, or just want to feel fulfilled, empowered, or happier in any area of your life, I am here for you. I carefully guide you to obtain necessary coping skills to achieve your personal goals and emotional stability in all areas of your life.
(551) 252-5010
Cliffside Park,
NJ
07010
& Online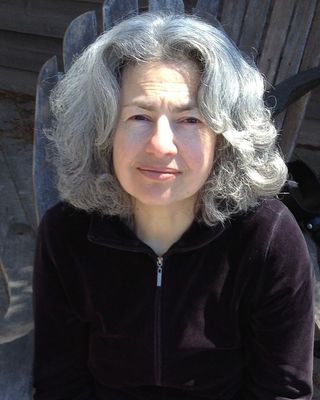 Odette Cohn
Psychologist, PhD
Verified
For more than 25 years, I have worked with children, teens, and adults coping with a variety of problems and situations. Through therapy, I believe that people can develop greater insight and more adaptive, life-affirming ways of coping with their unique difficulties and circumstances. I have worked extensively with individuals experiencing anxiety, depression, health problems, loss, grief, and relationship/family/parenting issues. I received my PhD in Clinical Psychology from the Ferkauf Graduate School of Psychology at Yeshiva University in New York City.
(201) 429-0229
Cliffside Park,
NJ
07010
& Online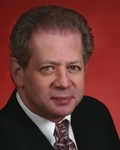 Roy Spiegel
Clinical Social Work/Therapist, LCSW
Verified
As a licensed clinical social worker, LCSW and psychotherapist with more than 25 years of experience, I help people not only cope with their stressors, but to overcome them. With this philosophy and the life experience to substantiate it as well as my many years of practice, I am confident I can help you. I work with adult individuals and couples. My specialty is couple counseling. Also treated are panic attacks and phobias, anger/stress. Hypnotherapy is used for the treatment of weight loss, anger/stress, stuttering and age regression and more. I look forward to working with you.
(201) 677-8952
Cliffside Park,
NJ
07010
& Online
Liana Sideri
Clinical Social Work/Therapist, LCSW
Verified
People usually seek therapy when they experience unhappiness. And reaching out for help when that occurs takes courage. With compassion, respect and care, we will work together to address your challenges, focusing on your feelings, thoughts and desires. We will explore how you function in the world and help you to connect insightfully to that part of your self in need of attention and support. Identifying and exploring patterns in your life, you can learn to manage emotional/behavioral barriers. We will be doing all this in a safe and comforting place.
(917) 809-7430
Cliffside Park,
NJ
07010
& Online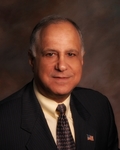 V Alex Kehayan
Psychologist, Ed, D
Verified
2 Endorsed
The great majority of my clients suffer from anxiety and depression often triggered by conflicts in families, school, jobs, with authority figures, and peers. I enable my clients unlock their strengths and skill sets to unstick themselves, address their barriers and conflicts, and find solutions. My client base includes teachers, students, law enforcement officers, parents, professionals, and financial advisers. Through my leadership experience in crises and trauma events (including 9/11), I have developed a coping model presented in my book, Resiliency. I use this model to help people to "bounce back" and restore high-level functioning. My approaches are short-term and solution-based.
(201) 445-7287
Cliffside Park,
NJ
07010
& Online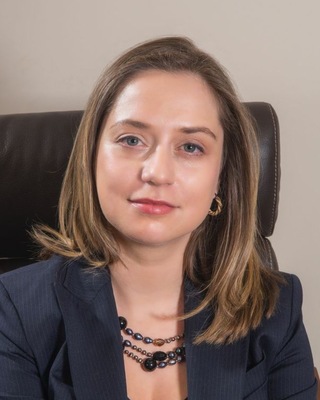 Marina Shikhman
Psychologist, PhD
Verified
Given many stressors of modern life and demand to always be on top of our game, many of us are overwhelmed, suffering from unwanted emotions and feeling trapped in our circumstances. I offer supportive environment and goal-directed, biologically valid and clinically proven therapeutic approaches to help my clients re-establish healthy and functional relationship with their emotions, problem-solve through their circumstances and become "un-stuck" in their lives. In my practice, I combine elements of cognitive-behavioral therapy, mindfulness-based approaches, existential and biological/evolutionary perspectives.
(917) 789-1153
Office is near:
Cliffside Park,
NJ
07010
& Online
Winifred Odriscoll
Clinical Social Work/Therapist, LCSW
Verified
Therapy can be viewed as a Journey to Self -Actualization and can be a very exciting journey. Whether the challenges present as Debilitating Depression, Addictions and/ or Limiting beliefs: that have developed with the worst one being "something is wrong with me"! To paralyzing Anxiety and Panic Attacks that move one to seek out relief in a variety of dysfunctional ways.
(201) 482-3661
Office is near:
Cliffside Park,
NJ
07010
& Online
Natalya Fryazin
Counselor, LAC, NCC
Verified
I strongly believe in power of therapy. I am convinced that the quality of one's life can be drastically improved even in the worst cases of mental health disorders. I know that people do not create troubles and impasses in their lives on purpose. Many choices are influenced by heredity, troubled childhood or negative life experiences; other poor decisions are often dictated by psychological state or made subconsciously.
(973) 355-7842
Office is near:
Cliffside Park,
NJ
07010
& Online
---
See more therapy options for Cliffside Park
---
Self Esteem Therapists
Self-esteem
lives on a spectrum: Not enough self-regard (or low self esteem) can lead people to become depressed, or to tolerate abusive situations and relationships. Too much self-love (or high self-esteem), results in an off-putting sense of entitlement and an inability to learn from failure. And it's occasionally a sign of clinical narcissism. Quite the opposite of being shy or shyness, yet still on the same spectrum.