Not accepting new clients
Hands and Hearts Healing Arts LLC
Art Therapist, MA, LPC, ATR-BC, ACS
Verified
Ever thought to yourself, "I shouldn't feel this way, people have it a lot worse than me." and felt guilty for "being lost" or unhappy? Often find yourself overwhelmed easily or difficulty focusing? What about having trouble finding words to express how you feel? Do you often feel powerless to manage strong emotions? Is it easier for you to feel compassion for a stranger, but hold yourself to an unrealistically high standard? Do the needs of friends and family always seem to come before your own? Any of this sound familiar?
(862) 505-2989
Not accepting new clients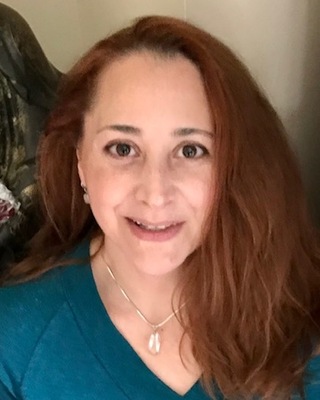 Kristen Valentine
Clinical Social Work/Therapist, MSW, LCSW
Verified
A Different Approach! Traditional methods of treatment join together with Holistic (Alternative) practices. My approach is down-to-earth, accessible and welcomes all people of every belief system and/or faith. Talk therapy, CBT, and psycho-dynamic work blend with Energy Psychology, Tarot Psychology, Meditation and more to create a balancing of Mind, Body, Emotion and Spirit so that you can continue to heal yourself even when you are not in session. This approach is based on empowerment and is perfect for people with any level of spiritual practice, whether they believe in the Divine or just feel drawn to Nature or energy work.
(800) 716-8353
Office is near:
Bayville,
NJ
08721
& Online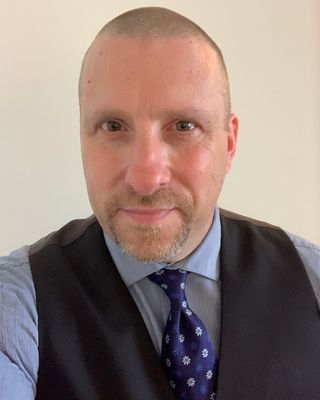 Joseph Piegaro
Licensed Professional Counselor, LPC
Verified
Have you ever felt stressed, hopeless, scared and alone? This can be a very painful and isolating experience, which countless amounts of people face daily. You may find it helpful to know that you are not alone with these challenges and that real solutions exist to foster a healthier, balanced, and fulfilling life.
(732) 993-3185
Bayville,
NJ
08721
& Online
Dr. Megan V Ross
Licensed Professional Counselor, PhD,MA, LPC, LCADC, RN-BC, CCM
Verified
Welcome! I congratulate you for seeking help. Today you are one step closer to a new you where you will feel empowered and on a positive path to attain the personal growth and well-being you are striving for. With compassion and understanding, I am an interactive, non-judgmental, solution-focused therapist, and I'm here to help you uncover your true potential to lead a life that is worth celebrating. Call me at 732-784-1810 or send me an e-mail and come visit me in Toms River.
(732) 784-1810
Office is near:
Bayville,
NJ
08721
Lauren Marie Ciccone
Licensed Professional Counselor, MS, NCC, LPC
Verified
My personal goal is to facilitate healing, inspire, educate as well as empower individuals, married couples and/or families on their journey to renewal, restoration and/or enhancement within their lives. I believe every individual has their own personal influential strength and unique extraordinary qualities that are uniquely established within us, and when identified, can bring enrichment and revival into their everyday life. Recognizing how to identify, utilize, and ignite that greatness that lies deep within us should be discovered on a daily basis as it can affect each one of us, our families, interpersonal relationships, etc.
(732) 838-7066
Office is near:
Bayville,
NJ
08721
& Online
Cup of Tea Counseling, LLC
Licensed Professional Counselor, LPC
Verified
Welcome! My name is Melissa. I have been described as "calm, gentle, soft-spoken, serene, an excellent listener, non-judgmental, open, kind, thoughtful, accepting, welcoming and heartfelt." Together, we can create a safe space for you to set down your burdens, invite your emotions for a cup of tea and conversation, and begin exploring all of the possibilities and potential that life has to offer you. "I wish I could show you when you are lonely or in darkness the astonishing light of your own being." - The poet Hafez of Persia
(540) 565-5799
Office is near:
Bayville,
NJ
08721
& Online
---
See more therapy options for Bayville
---
Spirituality Therapists
Many people identify as spiritual but not religious: With a few exceptions, the percentage of adults who identify as religious in many industrialized countries is declining, while remaining generally high in less developed nations. Even as religious affiliation decreases, though, a sense of
spiritual identification
could remain steady or even increase.