Not accepting new clients
Katie Hespelein
Counselor, LCMHC
Verified
Stepping into your true, authentic self can feel scary and overwhelming. Loving connections, grounded sense of self, and empowerment are the foundations of therapeutic work. I strive to create an environment which provides the opportunity to develop a greater understanding of yourself, experience growth, and bring about lasting change. You are the expert of your life experience. Together, we will navigate this journey and help you return to the life that's been waiting for you.
(603) 782-9519
Not accepting new clients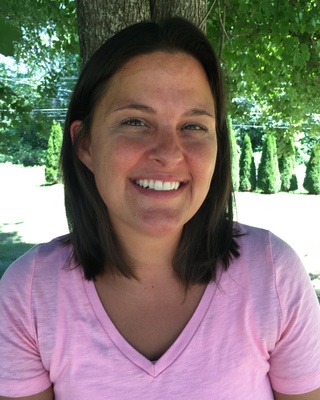 Jeanette G. Dustin, LMFT, LLC
Marriage & Family Therapist, LMFT, LLC
Verified
5 Endorsed
Are you or someone you know struggling with managing emotions-anxiety or depression, are there sexual concerns for yourself or in your relationship, or are you struggling with adjustments in your life, maybe starting a family or parenting children who struggle with behaviors? If so I would love to hear from you in order to see if I am a good fit to help. I love working with all types of family systems, currently with couples or adult individuals. I believe that part of moving forward towards change is supporting my clients in finding the solutions within themselves.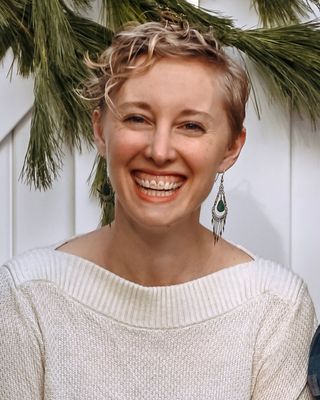 Marissa Romanovitch
Clinical Social Work/Therapist, LISCW
Verified
Living with anxiety is painful. Whether it is feeling overwhelmed by the stressors of daily life, navigating illness or survivorship, grappling with sexuality or identity, or struggling with past trauma, anxiety shows up in many ways and robs individuals of their joy. My ideal client is looking for a space of connection and peace, so they can feel safe to do healing work.
Not accepting new clients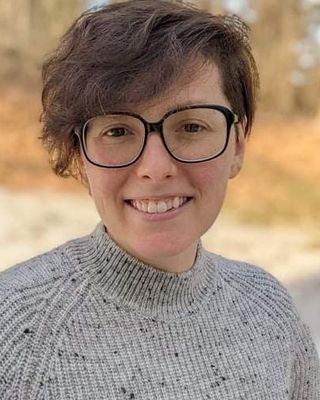 Amanda Maurier
Clinical Social Work/Therapist, LICSW, MLADC
Verified
My training and experience have taught me that people are the experts on themselves and the body has the ability to heal itself. I can offer a secure and supportive space for your healing. I can provide guidance throughout your self-exploration. I will come from a place of curiosity rather than knowing and will use thoughtful, direct communication delivered with unconditional respect and positive regard. I can offer education about the brain, human behavior, and the science of change to motivate and help you along the way.
Not accepting new clients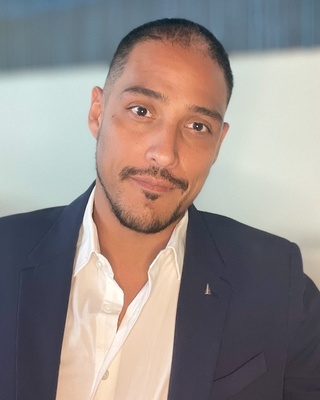 Gonzalo Cedeño
Clinical Social Work/Therapist, LCSW
Verified
Do you feel confused with where you want to go next in your life? Something from your past that keeps coming up and creating obstacles? Do you want to create some goals and work towards them? Let me help you get to know yourself better, identify coping skills, and help you find your power. With my help, we will get through whatever situation you're struggling with, and together work towards a solution
Not accepting new clients
Rebecca Rouse
Psychologist, PsyD
Verified
1 Endorsed
PRACTICE IS FULL. I practice from a primarily cognitive-behavioral approach. Treatment typically includes challenged unhelpful beliefs about yourself, others and the world. Exposure and Response Prevention is typically used as the first line of treatment for OCD, OCD related disorders and anxiety disorders. I also incorporate Acceptance and Commitment, Dialectical Behavioral, and Relational therapies. Any behavior is an intention to sustain the self; yet many times the preserving behavior exacerbates the distress, fear, sadness, or anger.
(603) 606-9816
Not accepting new clients
Not accepting new clients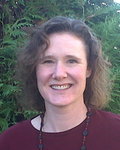 Amy Blatchford
Counselor, LCMHC
Verified
I AM NOT ACCEPTING NEW CLIENTS AT THIS TIME. Are you tired of feeling overwhelmed? It can be so scary and frustrating to think that your mind, emotions, and behaviors are out of your control. Whether this is a new feeling or you've struggled for a long time, I'm so glad you are reading my profile and thinking about seeking help. My focus is on empowering my clients to achieve their full potential and lead more rewarding lives. I am committed to providing a warm, caring environment where we can work together to clarify your struggles and set manageable, attainable goals.
(617) 381-4496
Office is near:
Dover,
NH
03820
Not accepting new clients
Not accepting new clients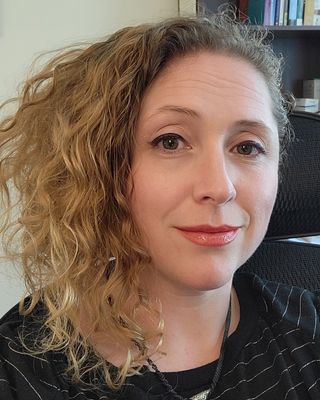 Elissa Elliott
Counselor, MS, LCMHC
Verified
1 Endorsed
Feeling confused? Wondering what your life trajection is supposed to be? In the past several years, I have worked with adults who are seeking to create and act out a life worth living. This may come in the form of supporting how to develop the vision, as well as learning to validate oneself and personal needs, to create concrete action plans to achieve goals. I have found myself enjoying the work with various populations who are often dismissed and working together to support their vision for a better life.
Office is near:
Dover,
NH
03820
Not accepting new clients
Nicole Bates
Clinical Social Work/Therapist, LICSW
Verified
Are you going through a significant life transition or dealing with loss? Maybe you are questioning your choices and consider yourself an "overthinker". Have you found that you are not participating in activities you used to enjoy? It feels like things are going well, but you are not feeling content. These are common issues for clients that I work with. I want to support you in reaching your goals and creating a improved ability to handle the stressors in your life. You are able to make the necessary changes and find success, allow me to help you discover and tap into your potential to create the life you want.
(603) 847-7156
Office is near:
Dover,
NH
03820
& Online
Veronica Ulery
Clinical Social Work/Therapist, LICSW, MLADC
Verified
1 Endorsed
**I have daytime telehealth openings (M-Wed, 8-3)** I aim to provide person-centered therapy that lets you guide the conversation and treatment. I work to meet you where you're at with a focus on your personal goals. I provide individual therapy with a focus relationship issues, and mental health issues and substance use. I have a strong interest in supporting those who are looking for a harm reduction approach. I value one's ability/right/journey to be themselves. Helping you become comfortable in the room is a strength of mine.
(603) 836-9124
Office is near:
Dover,
NH
03820
& Online
Online Therapists
Waitlist for new clients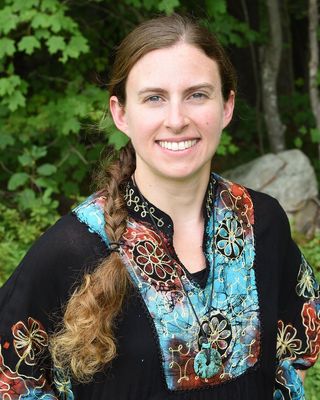 Jennifer C. Jones
Pre-Licensed Professional, MS
Verified
I am a LGBTQIA Ally, Gender Transition Informed, and
Kink
/Poly/BDSM Informed.
Welcome! Life is a journey and everyone's path is unique. I offer a safe space with judgement-free listening, compassion, humor and empathy to assist you on your personal journey of health and wellness. Which treatment approach I use will vary depending on what you need or seek. I have a background in both physical health and health psychology, and my approach to mental health treatment stems from a holistic perspective that includes mind, body and spirit. Some of the modalities I utilize include IFS, EMDR, CBT, expressive arts and somatic based therapies.
(603) 931-4270
Concord,
NH
03301
& Online
Waitlist for new clients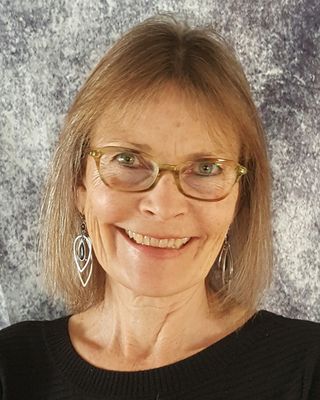 Janet Morrison
When sexual issues are a concern, who do you turn to? It could be that you are suffering from a lack of intimacy in your relationship, an inability to experience pleasure or orgasm, or maybe you are wondering if your desires and fantasies are "normal." Have you sought out help only to be told "just live with it" or "sex isn't that important, anyway"? Or maybe your concerns have just been ignored. Do you want real solutions to your sexual concerns? I can help. I have extensive education and a passion for helping couples/individuals explore and regain pleasure.
---
See more therapy options for Dover
---
Sex-Positive, Kink Allied Therapists
Sex-positive counseling in Dover for sex-positive clients

If you are sex-positive or are looking for help with being sex-positive in Dover or for a Dover sex-positive therapist, these professionals provide kink allied therapy in Dover and counseling for sex-positive clients.