Not accepting new clients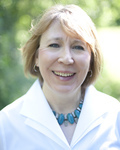 Jennifer Burns
My clients tell me that they feel like they launched into adulthood without the necessary tools to navigate life and relationships. As one client put it, "I feel as if I entered adulthood without a clear direction for becoming myself, succeeding in my marriage, or successfully parenting my children. But you've given me my map." I specialize in helping people understand how their past impacts their present, and then help them evolve and journey into their future with more confidence and useful tools for living a fulfilling life. Visit my website to download your free Ebook for useful tips.
(402) 395-8465
Not accepting new clients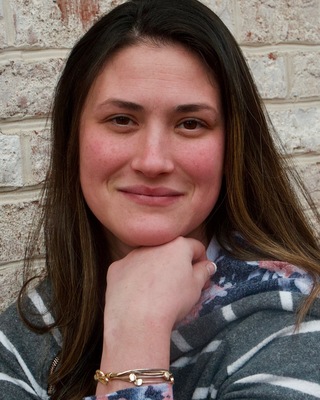 Mackenzie Reed The Healing Project
Pre-Licensed Professional, M Ed, PLMHP, P-LPC
Verified
3 Endorsed
Please visit the link beneath my picture to tour our website and explore all of the clinicians available at The Healing Project! We live in such a busy and changing world. Sometimes it feels like we are drowning, like we can't possibly make it another day, or get all the things done. Too often we forget to step back and breathe, focus on what isn't working, and make positive changes to experience life to its fullest. Or maybe we don't know where to start, or the journey feels too daunting. If you are ready to simplify life, enjoy life, and find solutions, I am here to walk with you on that journey!
(402) 794-1464
Martell,
NE
68404
& Online
---
See more therapy options for Martell
---
Trauma and PTSD Therapists
When should I seek treatment for trauma?
Not everyone who undergoes trauma needs therapy to heal, but many do. If, after experiencing a traumatic event, you find yourself struggling with symptoms such as nightmares, dissociation, irritability, or emotional numbness—especially if these symptoms last more than a month and are severe enough to interfere with your daily functioning—you may benefit from seeking out therapy with a trauma-informed provider.
How long does trauma therapy take?
Different types of therapy for trauma unfold on different timelines. Prolonged exposure therapy and cognitive processing therapy, for example, each take about three months, while trauma-informed CBT may last anywhere from 8 to 25 sessions. Other approaches, especially those that are less structured or that incorporate elements from multiple modalities, may be more open-ended, though many patients report feeling better within the first few months of treatment.
What happens if trauma is left untreated?
Unaddressed trauma can have serious—even devastating—effects on relationships, career, and day-to-day functioning.
Post-Traumatic Stress Disorder (PTSD
) can lead people to distrust or lash out at others, making it difficult to maintain intimate relationships; it can also trigger symptoms such as flashbacks or hyperreactivity that can interfere with a person's ability to function effectively, personally and/or professionally. Some sufferers turn to drugs to find relief. Symptoms may lessen on their own with time, but there is no guarantee that PTSD will resolve on its own.
Can PTSD come back after treatment?
It is possible for PTSD symptoms to recur months or years after successful treatment. This is because, like most mental health disorders, it is not possible to "cure" PTSD, and stressful life events may cause symptoms to recur in even the most resilient individuals. There is no shame in re-experiencing PTSD symptoms nor in returning to therapy when such relapses occur; indeed, many forms of trauma therapy explicitly encourage periodic "maintenance sessions" to reinforce coping skills and ensure that symptoms stay manageable.