Not accepting new clients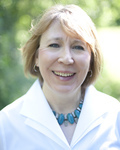 Jennifer Burns
My clients tell me that they feel like they launched into adulthood without the necessary tools to navigate life and relationships. As one client put it, "I feel as if I entered adulthood without a clear direction for becoming myself, succeeding in my marriage, or successfully parenting my children. But you've given me my map." I specialize in helping people understand how their past impacts their present, and then help them evolve and journey into their future with more confidence and useful tools for living a fulfilling life. Visit my website to download your free Ebook for useful tips.
(402) 395-8465
Not accepting new clients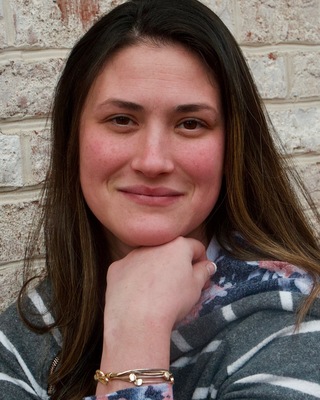 Mackenzie Reed The Healing Project
Pre-Licensed Professional, M Ed, PLMHP, P-LPC
Verified
3 Endorsed
Please visit the link beneath my picture to tour our website and explore all of the clinicians available at The Healing Project! We live in such a busy and changing world. Sometimes it feels like we are drowning, like we can't possibly make it another day, or get all the things done. Too often we forget to step back and breathe, focus on what isn't working, and make positive changes to experience life to its fullest. Or maybe we don't know where to start, or the journey feels too daunting. If you are ready to simplify life, enjoy life, and find solutions, I am here to walk with you on that journey!
(402) 794-1464
Martell,
NE
68404
& Online
---
See more therapy options for Martell
---
Cognitive Behavioral (CBT) Therapists
How does cognitive behavioral therapy work?
Cognitive behavioral therapy
works by exploring how your thoughts affect your emotions and experiences. CBT helps you identify distortions in your thinking. For example, you may tend to jump to the worst case scenario (catastrophizing) or think in extremes (all-or-nothing thinking). A therapist can teach you how to push back against those thoughts to ultimately change your feelings and behavior for the better. They can also provide coping skills to better deal with stressors and challenges.
When do I know to seek treatment with cognitive behavioral therapy?
It's reasonable to consider cognitive behavioral therapy if you struggle to manage difficult emotions or behaviors to such an extent that you are not getting the most out of life on a day-to-day basis. If you want a shorter term, concrete, skills-based approach, CBT is a great option. (By contrast, other types of therapy may devote more time to exploring your past and its effects.) The decision to seek CBT also depends on the condition you're treating; CBT is an effective treatment for anxiety, depression, trauma, and many other disorders.
How can I find a cognitive behavioral therapist for someone else?
To find a cognitive behavioral therapist for someone else, you may want to begin by discussing the person's problem, researching cognitive behavioral therapy, and assessing whether the approach is the right fit. You could then reach out to a few cognitive behavioral therapists in this directory, explain the scenario, have a consultation with those available, and determine who could be a good match.
Why is CBT such a popular form of therapy?
CBT has become a popular form of therapy because it is effective and accessible. Robust research has demonstrated that CBT is an effective treatment for many mental health conditions. And CBT can be learned in relatively few sessions, which means that many people can engage in the process, afford it, and see results quickly. It involves learning concrete skills such as disputing unhelpful thoughts; these skills can also be taught and spread widely.