Not accepting new clients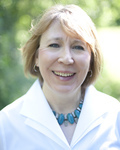 Jennifer Burns
My clients tell me that they feel like they launched into adulthood without the necessary tools to navigate life and relationships. As one client put it, "I feel as if I entered adulthood without a clear direction for becoming myself, succeeding in my marriage, or successfully parenting my children. But you've given me my map." I specialize in helping people understand how their past impacts their present, and then help them evolve and journey into their future with more confidence and useful tools for living a fulfilling life. Visit my website to download your free Ebook for useful tips.
(402) 395-8465
Not accepting new clients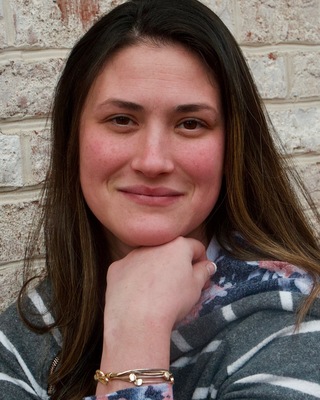 Mackenzie Reed The Healing Project
Pre-Licensed Professional, M Ed, PLMHP, P-LPC
Verified
3 Endorsed
Please visit the link beneath my picture to tour our website and explore all of the clinicians available at The Healing Project! We live in such a busy and changing world. Sometimes it feels like we are drowning, like we can't possibly make it another day, or get all the things done. Too often we forget to step back and breathe, focus on what isn't working, and make positive changes to experience life to its fullest. Or maybe we don't know where to start, or the journey feels too daunting. If you are ready to simplify life, enjoy life, and find solutions, I am here to walk with you on that journey!
(402) 794-1464
Martell,
NE
68404
& Online
---
See more therapy options for Martell
---
Attachment-based Therapists
Is attachment-based therapy the same as attachment therapy?
Attachment-based therapy
may be confused with what is called "attachment therapy" (sometimes called "holding therapy"), a discredited and dangerous approach to treating children with attachment disorders, autism, or other mental health concerns. Attachment therapy—not attachment-based therapy—may involve restraining a child, forcing eye contact, and other coercive or abusive techniques. None of these practices are used in attachment-based therapy and the two modalities are in no way related.
What should I expect from attachment-based therapy?
Attachment-based therapy is based on attachment theory, which posits that children's early relationships with their caregivers strongly influence their ability to navigate the world later in life. Thus, adults who seek attachment-based therapy should expect to deeply explore their childhood, identifying the dynamics or experiences that disrupted their attachment and the steps necessary to overcome challenges that arose as a result. Parents and children should expect to explore the possible factors that disrupted the parent-child relationship and work toward restoring trust and connection.
How long does attachment-based therapy last?
Certain forms of attachment-based therapy, especially those designed for parents and children, last for a set number of sessions; for example, Attachment and Biobehavioral Catch-Up, a specific attachment-based approach for young children who have undergone early adversity, unfolds over 10 one-hour sessions. When attachment-based therapy is practiced on adults or combined with other modalities, it may not last a specific length of time; clients may wish to ask prospective therapists how long they expect treatment to take.
Does attachment-based therapy work?
Most of the research on attachment-based therapy focuses on children and adolescents. Some of this research shows a positive effect, especially for attachment-based family therapy (ABFT). Other studies, however, have found that attachment-based therapy is no more effective than other approaches to childhood depression, anxiety, or suicidality. Less is known about the therapy's efficacy on adult populations.