Not accepting new clients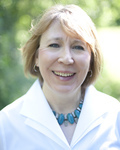 Jennifer Burns
My clients tell me that they feel like they launched into adulthood without the necessary tools to navigate life and relationships. As one client put it, "I feel as if I entered adulthood without a clear direction for becoming myself, succeeding in my marriage, or successfully parenting my children. But you've given me my map." I specialize in helping people understand how their past impacts their present, and then help them evolve and journey into their future with more confidence and useful tools for living a fulfilling life. Visit my website to download your free Ebook for useful tips.
(402) 395-8465
Not accepting new clients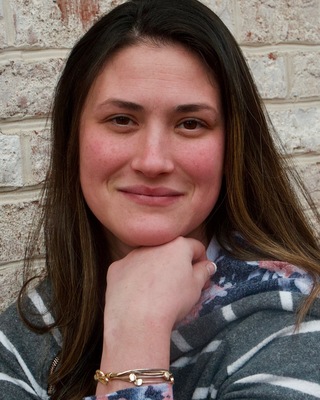 Mackenzie Reed The Healing Project
Pre-Licensed Professional, M Ed, PLMHP, P-LPC
Verified
3 Endorsed
Please visit the link beneath my picture to tour our website and explore all of the clinicians available at The Healing Project! We live in such a busy and changing world. Sometimes it feels like we are drowning, like we can't possibly make it another day, or get all the things done. Too often we forget to step back and breathe, focus on what isn't working, and make positive changes to experience life to its fullest. Or maybe we don't know where to start, or the journey feels too daunting. If you are ready to simplify life, enjoy life, and find solutions, I am here to walk with you on that journey!
(402) 794-1464
Martell,
NE
68404
& Online
---
See more therapy options for Martell
---
Teen Therapists
What does therapy for teenagers look like?
When a therapist works with a
teenager,
the pair will talk about what the teen is struggling with and explore solutions, which may involve interpersonal skills, coping strategies, medication, or lifestyle changes related to sleep, diet, and exercise. Different therapists employ different modalities, but most involve a combination of conversation and skill building.
How long does therapy for teenagers generally take to work?
There's variability in teenagers' experiences and challenges; some may begin to improve from therapy within a few weeks while others may take several months or longer. Teens can discuss their progress with their therapist periodically to assess how they're improving and any changes to the treatment plan that could potentially accelerate that progress.
How do you encourage a teenager to go to therapy?
It's helpful to express your concern and love while framing therapy as an opportunity to explore a tool that could help improve their life; just like they practice baseball or dance, now they can practice their emotional skills. Give your teen control over the process where you can—maybe by weighing in on choice of therapist and signaling that therapy involves confidentiality, so a parent need not know all that is discussed in sessions.
How do you prepare teens for therapy?
You can prepare your teenager for therapy by describing what the process will look like and setting expectations for timeline, if requested. You can explain that the first session may begin with an assessment phase, that they can describe their experiences but that the therapist will ask questions too, and that it may take time to feel comfortable opening up. Ask how they're feeling about the process and answer any questions calmly and supportively.