Kay Arispe
Clinical Social Work/Therapist, LICSW
Verified
Life is full of change, but when major life transitions happen unexpectedly, adjusting can be stressful and isolating. I believe that support through transitions is crucial in order to navigate this new chapter in your life. Whether you've lost something or someone significant, you've had a change in a role or career, or your world simply feels like it's been turned upside down - I am here to provide a non-judgmental, empathetic ear and help you navigate and eventually embrace change and empower you to live a life of fulfillment.
Peace and Power Counseling LLC
Clinical Social Work/Therapist, LCSW, CDGC, ICGC, II
Verified
1 Endorsed
* All sessions offered through telehealth... You want freedom from the agony and pain associated with out of control behaviors. These can include hoarding, gambling, gaming, shopping, overeating, collecting, day trading. You may be struggling with relationship problems, health problems, career or educational problems and isolation that have occurred as a result of the behavior you are struggling with. I offer hope and healing for you and/or your loved ones. Please give me a call so I can answer all of your questions. Life can be overwhelming, but there is hope. I can help you make your life a life worth living.
Schrum Associates, LLC
Drug & Alcohol Counselor, PLADC
I have been working in the substance abuse field for 9 years and have extensive experience with the criminal justice system. I am currently conducting substance abuse evaluations.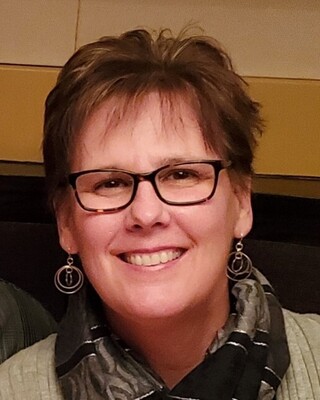 Linda Degner
Counselor, LIMHP, CPC
Verified
My name is Linda Degner and I have lived in several different places across the US finally landing in Nebraska in 2014. I believe that inviting a therapist into your life takes courage and I take that honor very seriously. I am trained in EMDR (Eye Movement Reprocessing and Desensitization), PCIT (Parent Child Interaction Therapy), Theraplay, and TF-CBT (Trauma Focused Cognitive Behavior Therapy). I have significant experience working with victims of sexual abuse, physical abuse and neglect, children in foster care, couples, and Christian Counseling.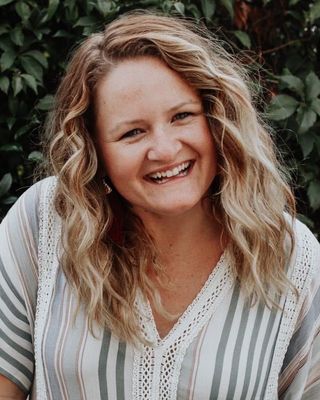 Alex Madsen
Counselor, LMHP
Verified
1 Endorsed
If you're struggling with anxiety, depression, work enjoyment/transitions, burn out or grief I'd love to connect! My goal is always to listen to the concerns and needs of my clients and then work together to create the best plan moving forward. It is important that you feel heard, cared for and believe that you deserve the life you dream of having. We will develop skills together as you continue to grow and learn from various life experiences.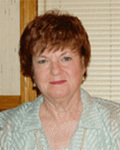 Marleen Evans
Counselor, MA, LPC, LIMHP
Verified
1 Endorsed
I help clients realize what powerful resources they have within themselves to achieve their goals, to solve their problems, and to heal. My clients frequently discover options they did not realize they had. I do this by using a variety of approaches, tailored to the person's past experiences, the issues the client is trying to resolve and the objectives the person is trying to achieve. My goal is to help individuals move toward a greater mind/body/spirit connection within themselves and toward enriched relationships with others.
(402) 318-7395
Office is near:
Blair,
NE
68008
& Online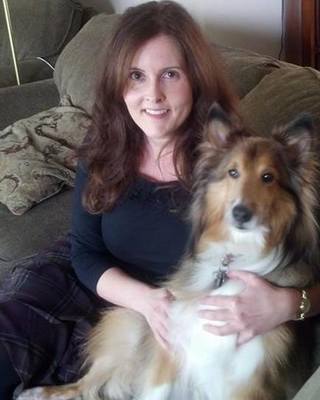 Michelle Oczki
Counselor, MS, LIMHP, CPC
Verified
1 Endorsed
Everyone encounters challenges in their life that may feel overwhelming. Seeking counseling during these times is a sign of strength, as it suggests the willingness to address problems rather than avoid them. I teach solution-focused tools that clients can use in the real world. I have a collaborative approach with my clients and believe humor and empowerment are key components to therapy. If stressful thoughts are keeping you up at night, it may be a sign that you're ready tackle the things that are holding you back. I would like to help.
(402) 571-3995 x2
Office is near:
Blair,
NE
68008
& Online
Waitlist for new clients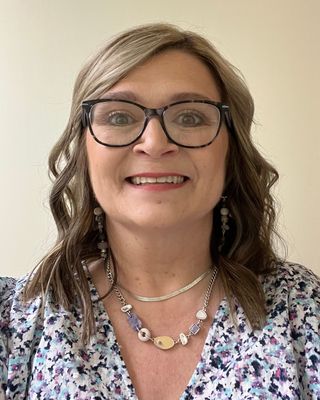 Jackie Marcum
Counselor, LMHC, RPT
Verified
1 Endorsed
I enjoy using my knowledge of human development and family systems to serve my clients' unique needs. In addition, my experience with children, adults and families helps to cultivate an environment of growth for my clients. I give unconditional regard to all of my clients, and walk with them on their individual journeys. Personal growth can sometimes be uncomfortable, but I assure you, you do not have to experience it alone. Going through discomfort is part of the growth process, and you will be stronger because of it! My hope is that each person I work with will gain insight from guided self-exploration and goal setting.
(402) 415-2493
Office is near:
Blair,
NE
68008
& Online
Waitlist for new clients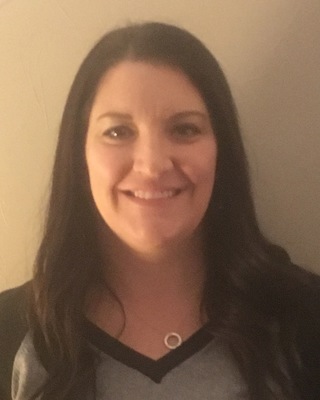 Kara Brooke Abbott
Counselor, MS, LIMHP, PLADC
Verified
1 Endorsed
I love working with people who are looking to find a better way of doing things. At times, we can all feel stuck and my goal is to help you find new ways to get through those times. I have vast experience working with clients of all ages and genders. If someone would like to make changes to get better, I can be their guide. An ideal client for me is someone who is eager to make the necessary changes to live a better life. I am credentialed to provide services for both mental health as well as substance abuse.
(402) 708-9389
Office is near:
Blair,
NE
68008
& Online
Sheena Marie Mikoloyck
Counselor, MS, LMHP
Verified
Hi! Thank you for viewing my profile! I specialize in treating children, teens, and families. I also provide treatment for individuals and couples.
(402) 835-4186
Office is near:
Blair,
NE
68008
Waitlist for new clients
Lacey Taylor
Clinical Social Work/Therapist, LICSW
Verified
I specialize in working with teenagers up to adults. My goal is to help those who come to me successfully navigate the life challenges we all deal with. Especially those challenges such as anxiety, depression, self-esteem issues, sexual orientation & gender identity issues, and those in the first responder professions. Everyone deserves a safe space to talk and sort through life's struggles & experiences!
(402) 512-5949
Office is near:
Blair,
NE
68008
& Online
Waitlist for new clients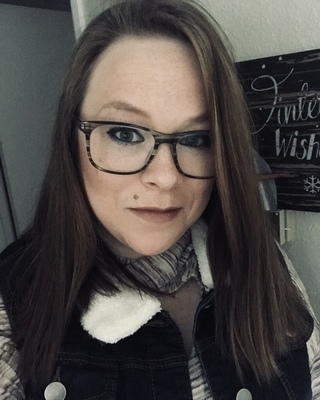 Lacy Urbanski
Counselor, MS, LIMHP
Verified
**ACCEPTING NEW CLIENTS** http://firesidecounselors.com/ Hello! I enjoy helping individuals, couples, and families with tackling life's challenges and struggles. I have experience working with clients of all ages, from five years of age to our experienced senior population.
(402) 509-1782
Office is near:
Blair,
NE
68009
& Online
---
See more therapy options for
---
Female Therapists
Does it matter what gender my therapist is?
In general, this is not an important factor, as there is no relationship between a therapist's gender and their efficacy. Some clients, however, prefer to see therapists of a particular gender, whether due to their own past experiences with men and women, or ingrained beliefs about how people of different genders think and behave. Exploring the roots of such preferences and considering what one wants to address in therapy can help someone determine whether their therapist's gender truly matters to them.
Should I see a female therapist?
Many people—not just women—prefer to see a female therapist, either because they believe that a woman will be able to relate to their specific challenges (for example, sexism in the workplace) or because they imagine feeling more comfortable disclosing sensitive information to a woman. Such beliefs may not turn out to be accurate, however, and adhering too rigidly to a gender preference can at times hinder a client from finding the best therapeutic match.
Do therapists get specific training to help with women's concerns?
Therapists are trained to provide care to clients of any gender. However, some therapists—both men and women—may pursue additional training in feminist therapy, gender-specific issues, or women's mental health. Female clients may wish to ask prospective therapists whether they have received specific training in the client's primary area(s) of concern, or whether they have worked extensively with women on issues similar to their own.
How can I inquire about a therapist's experience in treating women?
It's OK—even encouraged!—to ask a therapist directly whether and how often they have treated women in the past, or whether they have treated women dealing with the client's most prominent concern(s). Competent therapists will be happy to share their educational background, preferred treatment modalities, and prior client experience to help an individual find the therapist best suited to their needs.