Leah S Levenson
Psychologist, PsyD
Verified
2 Endorsed
Immediate availability for New Patients in NC, MS, FL, and the PSYPACT approved states: At LSL Psychological Services, P.A., I am committed to providing services which will help you become a healthier, more satisfied, and happier you. I am here to provide you with a safe and comfortable environment where your specific needs will be met.
(228) 265-5144
Monroe,
NC
28110
& Online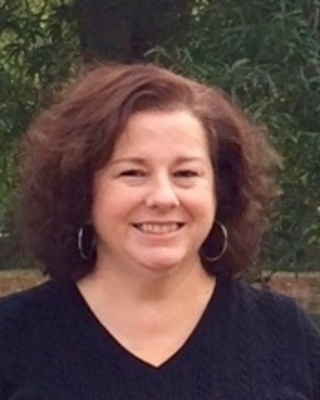 Kimberly Robinson
Clinical Social Work/Therapist, MSW, LCSW
Verified
Life can often be difficult causing individuals to feel lonely and overwhelmed. Many of my clients begin therapy because they are struggling with an emotional void and they are wondering how to live their best life. My therapeutic style is warm, non-judgmental, strength based and solution focused. The strong therapeutic relationship I work to cultivate is often the catalyst for my clients to become more self aware, insightful and in control of their life.
(704) 504-7422
Monroe,
NC
28112
& Online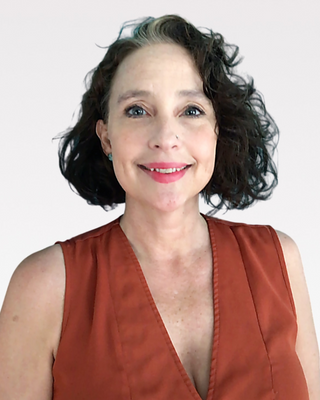 Amber Turlik
Clinical Social Work/Therapist, LCSW, LCAS
Verified
Hello! I am a Licensed Clinical Social Worker and Licensed Clinical Addiction Specialist with over 17 years of experience in the field. I have dedicated my life to helping others define and create the life that they want and am passionate in my efforts to serve all those that are suffering from the challenges of mental health and life transitions. My approach is holistic and I utilize several therapeutic modalities to include CBT, Acceptance and Commitment Therapy, Mindfulness Based Cognitive Therapy, DBT and Integrated Dual Diagnosis Treatment. I work to meet you where you are and utilize the appropriate interventions.
(910) 375-7532
Monroe,
NC
28110
& Online
Ashton Taylor
Counselor, LCMHCA
Verified
Sometimes we choose change and then other times it chooses us. Life can feel like a never ending cycle of storm after storm and despite your best efforts, you cannot stop it. You do not have to grapple with this alone. Therapy is a scary thought, I know, but it is one that can be the beginning of a new beginning for you. I strive to create a safe place for individuals to be able to tell their story and work with them to navigate different storms they may be facing.
(704) 826-3395
Monroe,
NC
28110
& Online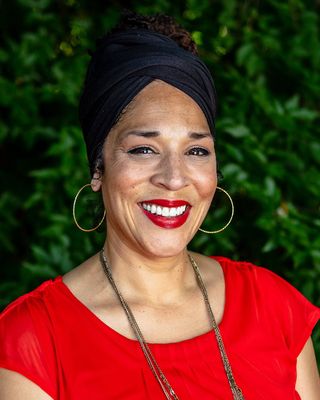 Zaire E King
Marriage & Family Therapist Associate, MA, LMFTA
Verified
1 Endorsed
Greetings! I've studied a multitude of counseling approaches for individuals, marriage and family systems. With over 15 years as a mental health provider, I understand the importance of destigmatizing mental health, and embodying social justice practice by serving marginalized communities and families. Utilizing a collaborative, person centered treatment approach, I focus on developing healthy coping skills and providing psychoeducation on your personal difficulties. Additionally, I believe in creating a warm and attuned environment where you feel heard, accepted and valued.
(704) 870-3690
Monroe,
NC
28110
& Online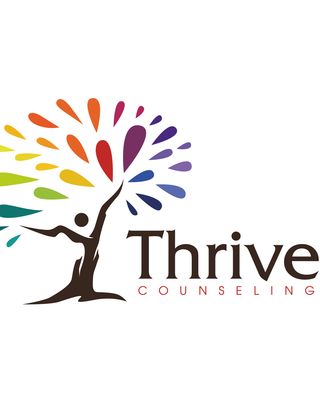 Thrive Counseling Services
Clinical Social Work/Therapist
Verified
Thrive Counseling Services PLLC is a group practice dedicated in providing high quality care tailored to meet your individual needs. Our goal is to provide an intimate environment that is safe, supportive and confidential.
(704) 817-2527
Monroe,
NC
28112
& Online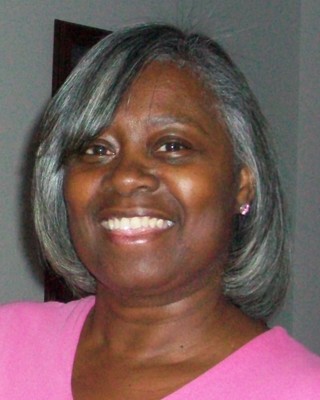 Carolyn J Henderson
Licensed Professional Counselor, MA, LCMHC, QS, NCC, BCC
Verified
2 Endorsed
I am an interactive, cognitive behavioral client-centered therapist who focuses on the development of healthy relationships that have been impacted by trauma, grief and loss, infidelity, life transitions, depression, domestic and substance abuse. My empathetic and compassionate approach provides support and practical feedback while building on client's strengths using an empowerment model and the development of deeper self-discovery and awareness. The goal is to identify effective coping strategies to manage what clients are currently experiencing. I endeavor to walk alongside of clients in the midst of their pain and their joy.
(704) 946-5674
Office is near:
Monroe,
NC
28110
& Online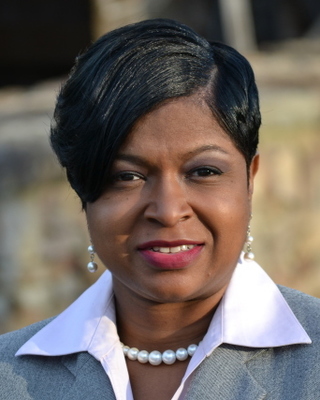 Joy Robbins; Creative Counseling & Consulting,PLLC
Licensed Professional Counselor, LPC-S, LPC
Verified
You are one step closer to a new you! I enjoy helping adolescent and adult clients find solutions through a balance of support and challenge. When you're on my couch, I work as hard as you do. I believe in helping you change your thoughts to change your feelings to change your behaviors which will change your life! I have worked in a variety of settings: an inpatient psychiatric hospital, public schools, residential treatment, EAP and private practice. I can help you reach your potential!
(704) 870-4678
Office is near:
Monroe,
NC
28110
& Online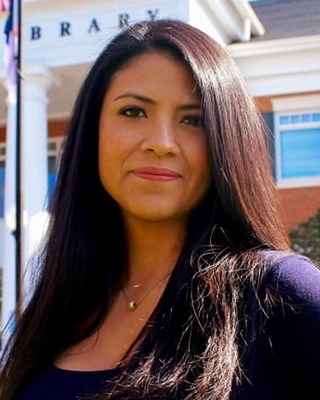 La Vida Counseling, PLLC
Licensed Professional Counselor, LCMHCS, LCAS
Verified
4 Endorsed
Our team of therapists are ready to help for individual or couples counseling! We offer in person and virtual session! Specialties include but not limited to: trauma, substance abuse, depression, anxiety, behavioral problems and transitions into college. Please visit our website at www.lavidacounseling.com for more details about our therapists and services we offer. We offer counseling services and Immigration Evaluations to clients from age 5 years-Adult and video sessions and in person sessions. ¡Se habla Español!
(704) 935-4208
Office is near:
Monroe,
NC
28110
& Online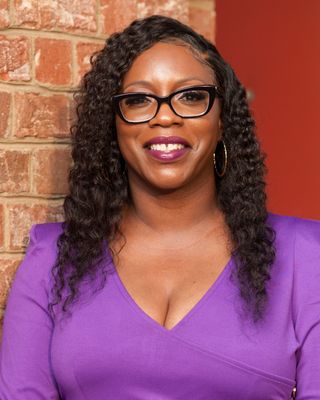 Samantha McGirt
Licensed Clinical Mental Health Counselor, NCC, LCMHC
Verified
1 Endorsed
Life is filled with many ups, downs, and uncertainties creating overwhelming stress, anxiety, and changes in one's mood. I am here to help you navigate your way through your journey towards healing, wholeness, and to thrive at life. I offer therapy for those who may be experiencing life changes or transitions, having difficulties in their personal relationships, depression, anxiety, and other challenges that may be affecting your thoughts, mood, and/or quality of life. My experiences have given me the valuable opportunity to work with people from diverse cultural, ethnic, and sexual backgrounds.
(704) 610-3836
Office is near:
Monroe,
NC
28110
& Online
Rebekah Cahoon
Licensed Clinical Mental Health Counselor, LCMHC, LCAS
Verified
1 Endorsed
Life is complicated. I want to help clients navigate life's challenges to find their path to peace. My ideal client could be someone who is dealing with unresolved conflict from the past or present. My ideal client could also be someone someone with relationship issues such as codependency or being raised in a toxic home. This could also include someone with mood stability issues or someone who struggles with negative and irrational thought patterns. We can work as a team to find the tools you need to navigate the messy parts of life.
(252) 542-2860
Office is near:
Monroe,
NC
28112
& Online
Leah S Levenson
Amber Turlik
Carolyn J Henderson
La Vida Counseling, PLLC
Sister WELLS Counseling, Coaching & Consulting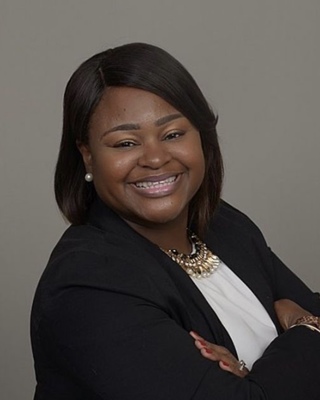 Ebony L Davidson
Licensed Professional Counselor, MS, LPC, LCMHC, NCC
Verified
Currently Offering Telehealth - Accepting New Clients - Immediate Openings Sometime life experiences can hit us hard. Balancing these experiences along with every day stressors may seem impossible and may make it difficult to find resiliency on our own. Having an empathic professional in your corner can help you navigate and explore tools needed to find light and overcome such challenges.
(475) 206-0651
Office is near:
Monroe,
NC
28110
& Online
---
See more therapy options for
---
Pregnancy, Prenatal, Postpartum Therapists
What are the most effective ways to address pregnancy, prenatal, and postpartum concerns?
The most effective way to address pregnancy, prenatal, and postpartum concerns is by finding a therapist who has prior experience helping other patients overcome the challenge being faced. For example, a
marriage and family therapist
may have experience helping couples adjust to their new relationship dynamic. An anxiety specialist may have experience helping with phobias or illness anxiety related to the child's health. A depression specialist may have experience treating
postpartum depression
.
When should I seek treatment for prenatal or postpartum concerns?
Pregnancy and the postpartum period involve intense physical and mental changes; a degree of upset and instability is normal. However, if these changes impair daily functioning, it may be time to seek help. This distinction is pertinent for postpartum depression: A period of teariness, irritability, and distress is difficult but normal in the one to two weeks after childbirth (sometimes called the "baby blues.") But if feelings of sadness and hopelessness persist beyond that period, the person should seek treatment.
How do I manage worries during pregnancy or the postnatal period?
A therapist can help patients develop the tools they need to manage anxieties during or after pregnancy.
Cognitive behavioral therapy
can help people identify and reframe harmful patterns of thought, and change their behaviors. Other techniques and skills can allow people to develop acceptance, psychological flexibility, self-compassion, communication skills, and more.
Are there specific medications for postpartum depression?
In 2019, the FDA approved the first medication designed to treat postpartum depression. The medication is called brexanolone and is delivered intravenously by a medical professional over the course of a few days. However, typical antidepressants, which are more accessible, can also treat postpartum depression. The disorder is often best treated through a combination of medication and therapy.