Not accepting new clients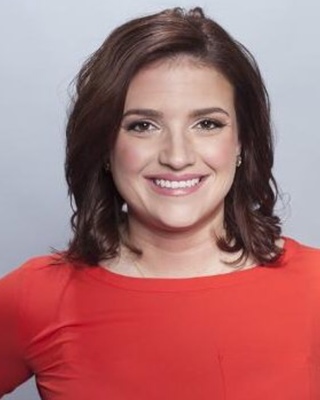 Lauren Wright Egleston
Licensed Professional Counselor, LCMHC, LCAS
Verified
8 Endorsed
*not accepting new clients* Do you ever feel stressed or overwhelmed by others' expectations? Do you sometimes struggle to feel fully engaged with life? Battling with an addiction or eating disorder is a painful process that is driven by secrecy and control. My goal is to help break down these walls and bring what hides in the darkness into the light in a nonjudgmental, caring, and compassionate manner so you can begin to see a different way of living. I truly believe only when you feel enough support and safety are you able to begin making choices for health and recovery.
(704) 659-6861
Office is near:
Indian Trail,
NC
28079
Not accepting new clients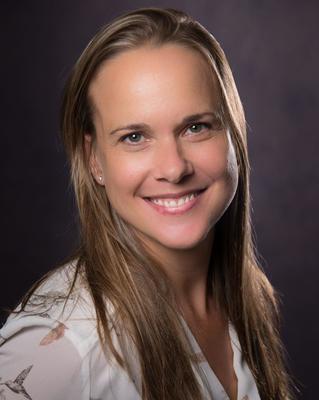 Leah Schumacher
Clinical Social Work/Therapist, LCSW
Verified
My belief is that real change can occur in one's life when they work with a therapist who is genuine and unbiased; someone who has a desire to see others moving forward and living their lives to the fullest. It would be a true honor to be that individual for you or your loved one.
(704) 879-2628
Office is near:
Indian Trail,
NC
28079
& Online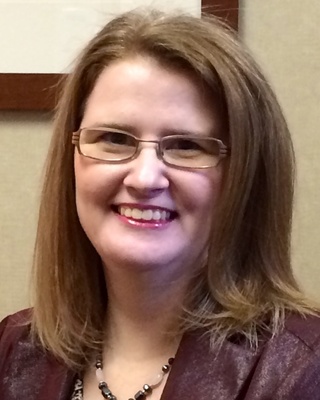 Walgren Counseling, PLLC
MSW, LCSW, LISW-CP
Verified
At Walgren Counseling, PLLC we have 13 therapists. Although each has a unique set of training & experience, our approach to working with you is similar. We all have a holistic, client-centered, and tailored approach. Rather than identifying an ideal client, we believe in developing a relationship with you that will be most helpful to you. Our therapists strive to bring out each person's ability to find balance and healing from within. Our entire office, from office staff to clinician, is committed to making you feel well-cared for.
(704) 312-4364
Office is near:
Indian Trail,
NC
28079
& Online
Amy L Sanderson
Licensed Clinical Mental Health Counselor, MA, LPC, LCAS, CSI, NCC
Verified
6 Endorsed
Are you feeling stuck, overwhelmed, or sad? You are brave to reach out for help. I'm here to support you in moving forward. I truly believe in the therapeutic process and am continually inspired by the progress my clients achieve to create more fulfilling and joyful lives. In addition to office appointments, I offer video counseling, where we communicate through live video in the privacy of your own home. I also offer walk and talk counseling through peaceful, wooded trails.
(248) 602-2917
Office is near:
Indian Trail,
NC
28079
& Online
Mary Ann McGannon
Licensed Clinical Mental Health Counselor, LCMHC, ATR-BC
Verified
Over the past 25 years I have enjoyed working with clients of all ages, from children to adults. As an art therapist, I use the tools of the creative arts and traditional counseling methods to help people identify their obstacles and find more peace and resolution in their lives. I work with individuals, couples and families. My focus over the past eight years has been with children, gay and lesbian issues, couples, stress management for working parents, and mental health issues such as depression and anxiety. I'm excited to announce that I'M TAKING CBHA.
(803) 402-4575
Office is near:
Indian Trail,
NC
28079
& Online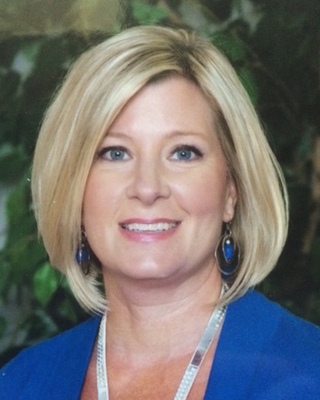 Karen Terese Kewak - Healing Hearts Counseling
Licensed Professional Counselor, LPC, NCC, CCTP
Verified
Making the decision to seek therapeutic services can be challenging, but choosing the right therapist should not be. I am passionate about helping people and often let individuals choose their own path to recovery while offering gentle guidance and direction for personal growth in all areas of life.
(704) 461-0502
Office is near:
Indian Trail,
NC
28079
& Online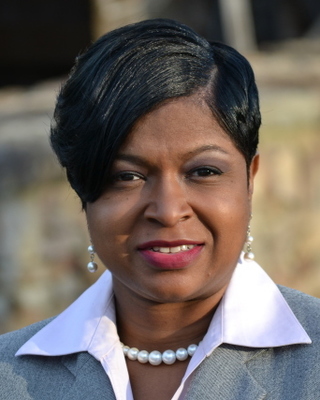 Joy Robbins; Creative Counseling & Consulting,PLLC
Licensed Professional Counselor, LPC-S, LPC
Verified
You are one step closer to a new you! I enjoy helping adolescent and adult clients find solutions through a balance of support and challenge. When you're on my couch, I work as hard as you do. I believe in helping you change your thoughts to change your feelings to change your behaviors which will change your life! I have worked in a variety of settings: an inpatient psychiatric hospital, public schools, residential treatment, EAP and private practice. I can help you reach your potential!
(704) 870-4678
Office is near:
Indian Trail,
NC
28079
& Online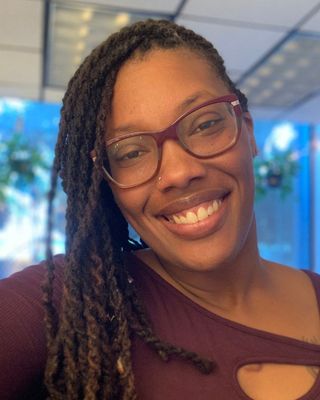 Kandace L Graves
Licensed Clinical Mental Health Counselor, MS, LCMHC
Verified
1 Endorsed
"To get thru the hardest journey, we need take only one step at a time, but we must keep on stepping" As your counselor my aim is to provide a safe and supportive environment where we can collaborate and work together at your own pace to help you reach your goals. Sometimes our past hurts and thoughts come with us like a friend we've told to "get lost", however everywhere we look it's there. If the past continues to be in your present I can help. If you have difficulty expressing your thoughts and emotions, I can help. If you're stuck, I can help. All it takes is one phone call.
(351) 888-1927
Office is near:
Indian Trail,
NC
28079
& Online
Peaceful Soul Counseling and Group Therapy, PLLC
Licensed Clinical Mental Health Counselor
Verified
We all need PEACE. Peace within our environment, with our significant others, within our families, and within ourselves. What if I told you that peace begins with adversity, pain, boundaries, and tears...Doesn't sound fun does it? However, at the other end of all of that is an entire garden of peace that you will learn to keep healthy and thriving. We want to help you find this place. This place lives deep inside of you, suffocating under trauma, depression, anxiety, and distressing thoughts. Let's take this step together! All it takes is one phone call. Our Peace Matters!
(704) 307-4783
Office is near:
Indian Trail,
NC
28079
& Online
Ana Randall
Counselor, LCMHCA
Verified
I firmly believe in the value of the therapeutic relationship, in the value of promoting a facilitative therapeutic climate, and in upholding scientifically sound and ethical professional standards. My philosophy is that I will meet you where you are. After all, this is your journey. I hope that I can be alongside you, empowering you to experience yourself more fully, as a connected and autonomous being.
(704) 538-4681
Office is near:
Indian Trail,
NC
28079
& Online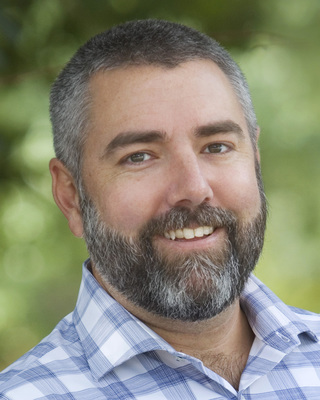 Gregory David Lineberger
Counselor, LCMHC, NCC, MEd
Verified
Greg Lineberger is a Licensed Clinical Mental Health Counselor (LCMHC) and a National Certified Counselor (NCC). He enjoys serving individuals and couples of all ages and is passionate about helping families thrive. Greg and his wife Autumn have been married for 16 years and live in the Indian Trail area with their 6 children. They enjoy spending time together outdoors biking, swimming, camping, or just hanging out in Eno's!
(980) 280-1326
Office is near:
Indian Trail,
NC
28079
& Online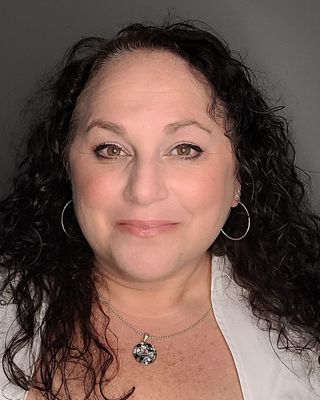 Rachel J Patton
Drug & Alcohol Counselor, MEd, CAGS, LCAS
Verified
Throughout my career I have worked to support a diverse population of people with a variety of social and clinical issues including: severe substance addictions, co-occurring disorders, probation status, DWI and other domestic and criminal/ legal related issues, behavior disorders, mental disorders, developmental disabilities, suicidal and self-harm behaviors, and clients with a severe history of trauma. After 15+ years as a provider in schools, I feel skilled at helping youth navigate the increasing peer pressures and stressors related to social media, anxiety, anger/behavior management, trauma experiences and other stressors.
(704) 659-5667
Office is near:
Indian Trail,
NC
28079
& Online
Melinda Willison
Counselor, MS, LCMHCA, NCC
Verified
1 Endorsed
Humanity thrives through relationships, yet these same relationships often spawn challenges creating various levels and types of mental distress. Mental distress leads to second guessing, criticism of self and others, even hopelessness. As a result, gaining a guide to support personal navigation through the situational dynamics are desired in order to gain insight and skills to be confident in steps forward to a better life.
(704) 286-8622
Office is near:
Indian Trail,
NC
28079
& Online
---
See more therapy options for Indian Trail