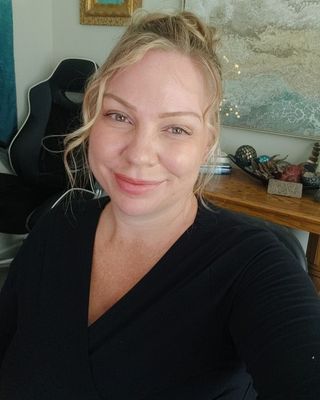 Dr. Melissa M Sisco
Psychologist, PhD
Verified
I hope that this message found you ready to let go of the patterns that ail you and prepared to embrace something new. You do not have to suffer not one day longer, we can navigate it together and I can be with you sitting in your closet or in sweat pants petting your dog healing. If you are feeling stuck, uncertain of how or if therapy can even help, like the last man standing, judged or alienated, this is your place to be celebrated and accepted for all of who you are. A good therapy session realigns your inner compass and enhances the things that make you EXTRAordinary. Lets connect, big personality, and complex trauma welcomed.
(704) 233-7526
Gastonia,
NC
28056
& Online
Waitlist for new clients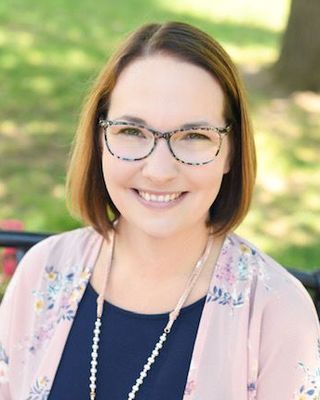 Jennifer Reed
Licensed Clinical Mental Health Counselor, MA, LCMHC, NCC
Verified
1 Endorsed
The events that happen are not intended to be permanent, but instead are part of our journey. It is our story being written and we have the ability to choose the next chapter. The path of life can have difficult times, often with unexpected twists and turns. When this occurs, it can be beneficial to have someone walk with you through the challenging times. My clients are motivated to write their own story, to have someone support them but to work towards empowerment, self-confidence, internal peace, and ultimate healing. My clients know their past does not define them but instead empower them to be the best they can be!
(980) 389-8282
Gastonia,
NC
28054
& Online
Waitlist for new clients
Jen Warshawsky
Licensed Clinical Mental Health Counselor, MA/EdS, LCMHC
Verified
2 Endorsed
I have almost 18 years of experience in the mental health field providing treatment to children, adolescents, and adults in both an agency and private practice setting. My background also includes work in family, couples, group and individual counseling as well as providing Intensive In-Home and Crisis Services as well. Need help managing a mood disorder? Need helping working through grief? Need help working through a variety of other issues? I am here to help you get to where you need or want to be. I would be honored to walk your journey with you. You are brave to reach out.
(980) 365-8033
Gastonia,
NC
28054
& Online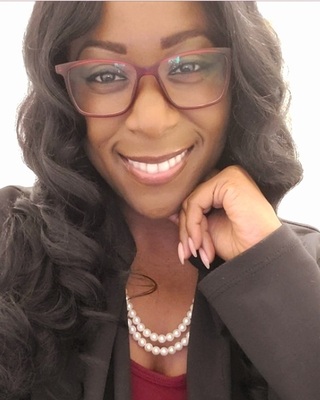 Ciarra Spruill
Clinical Social Work/Therapist, LCSW, LCAS
Verified
I am a dual licensed therapist in mental health and substance abuse and the owner of Emerge Therapy & Consulting. I am empathetic to life circumstances that negatively impact individuals mentally, emotionally and environmentally and provide diagnosis & treatment in several areas such as depression, couples therapy, anxiety, bipolar, schizophrenia, narcissistic personality disorder and borderline personality disorder, as well as a wide range of substance abuse disorders We are all a work in progress. Allow me to assist you in emerging from your inner shadow and becoming a healthier, authentic you.
(704) 327-0561
Gastonia,
NC
28052
& Online
Waitlist for new clients
Meredith Garrison
Licensed Clinical Mental Health Counselor, LCMHC
Verified
Hey There! I am a goal oriented counselor and love working with clients who are ready to for change in their lives. Sometimes reaching goals can take a few sessions and a couple of years- there is no wrong way to heal. I am a strong believer in self love, compassion, and encouraging clients to seek fun in their lives. My ultimate goal in my client's healing journey is they get to the other side of their healing and find meaning in their struggle.
(704) 459-8532
Gastonia,
NC
28052
& Online
Waitlist for new clients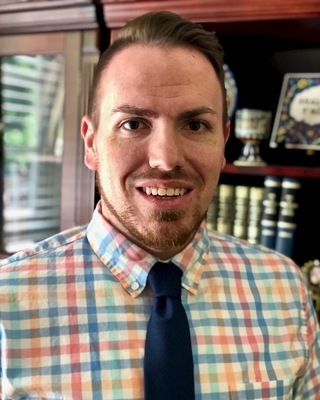 Steven C. Land
Counselor, MA, LCMHCA
Verified
2 Endorsed
I enjoy working with individuals who want to find out who they are and where they want to go. I specialize in working with people going through major life transitions, desire to have a stronger sense of identity, and asking serious questions about their view of life. Because of this, I specialize in working with those who are in the LGBTQ+ community, Gen Z and Millennials, and those impacted by major changes such as moving away from home, divorce, job changes, and more. Further, I work closely with those going through spiritual questioning, no matter their faith.
(980) 414-8383
Gastonia,
NC
28054
& Online
Holly Mackin
Marriage & Family Therapist, MA, LMFT, AASECT
Verified
1 Endorsed
Is your sex life causing issues between you and your partner? Would you benefit from better communication with the important people in your life? Are you experiencing a situation that has made it difficult to cope? I believe that anyone can benefit from support and a nonjudgmental perspective, to access the best version of themselves. I offer a high degree of respect for you, meet you where you are in your life, and work on what you consider to be important. Email me today to schedule a free 15 minute video consultation.
Gastonia,
NC
28056
& Online
Boyce L Smith
Counselor, MA, LCMHCA, LCAS, CCS, NCC
Verified
1 Endorsed
Taking the step to seek out counseling takes tremendous courage and vulnerability. My approach in counseling is holistic and takes into account the whole body, mind, and spirit. As a therapist I treat individuals, couples, and families regardless of race, age, sexuality, gender, religion, or ethnicity. Both professionally and personally, I believe that we all have what is necessary for true growth and change. Join me on the journey of exploring your need and goals to help you accomplish a desired outcome.
(704) 703-3298
Office is near:
Gastonia,
NC
28054
& Online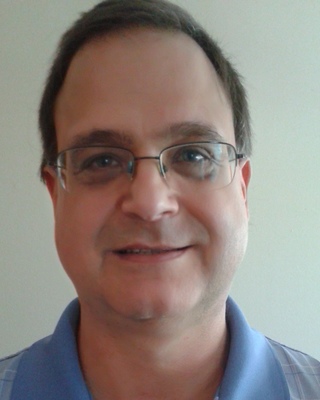 Counsel For Hope
Licensed Professional Counselor, MBA, MA, MFT, LCMHC, LCAS
Verified
Life is a journey and sometimes we struggle with its trials. I offer a holistic approach to counseling and help adults, children, teens, families, and couples. If you or a love one is struggling with depression, ADHD, anxiety, marriage difficulties, addictions, Domestic Violence (verbal, physical, financial, and emotional abuse), family or friends that are abusive, grief and loss, self-esteem problems, divorce, spirituality, and parenting difficulties there is hope at: Counsel For Hope.
(704) 981-4378
Office is near:
Gastonia,
NC
28052
& Online
Shiniqua Lee
Clinical Social Work/Therapist, LCSWA
Verified
Have you noticed you are not feeling like yourself? Not sleeping? Overrating? Find it difficult to focus or get out of bed? Constantly worrying or overthinking? Are those past traumas continuing to impact your daily life? Are you and/or a loved one a survivor of trauma? Want to break generational curses? Not sure what to do next? If you answered yes to any of these questions, then I am glad you are here, and we can help. You are not defined by your childhood trauma, witnessed/experienced violence and trauma, or any of the above mentioned challenges. You can't pour from an empty cup! It's time to prioritize yourself!
(980) 447-6823
Office is near:
Gastonia,
NC
28052
& Online
Chris Holloman
Counselor, MA, NCC, LCMHC, GCDF
Verified
I understand that it can be difficult to take the first step towards counseling. I'm here to help with what you are experiencing, and I welcome the opportunity to assist you with your needs. In my work, I strive authentically to help my clients to achieve their goals. I accept you where you are nonjudgmentally, work with you to identify practical strategies to overcome struggles you are encountering, and help you to gather tools needed to thrive in life. I'm happy to serve as a safe place to assist you in getting to the places where you'd like to go.
(704) 459-5455
Office is near:
Gastonia,
NC
28054
& Online
Mindful Intentions
Clinical Social Work/Therapist, LCSW
Verified
Are you burned out, fatigued, and stressed out? Perhaps you are having difficulty focusing on work or household responsibilities. Maybe you are dealing with extreme emotions that are challenging to manage because of a recent or past trauma. Mindful intentions can be a very effective resource for helping you feel your whole self again.
(704) 538-4611
Office is near:
Gastonia,
NC
28054
& Online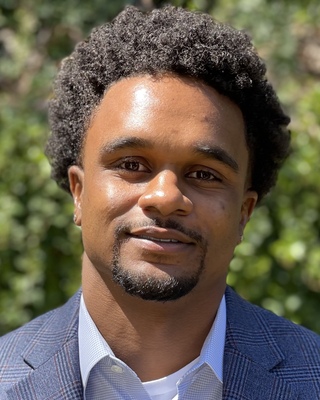 Zechariah Lockett
Clinical Social Work/Therapist, MSW, LCSWA
Verified
My goal as your therapist is to provide you with specialized treatment and care; To assist you with identifying issues, rediscovering your strengths, gaining insight into the dysfunctional dynamics (mental health, addictions and civic relations) that trouble you. My goal is to help you develop skills aimed at rebuilding your life and achieving your goals. I am here to encourage you, believe in you and I will not give up on you!
(704) 270-5372
Office is near:
Gastonia,
NC
28052
& Online
More Therapists Nearby
Christine M Hogan
Licensed Clinical Mental Health Counselor, LCMHCS, LPC, LCAS, AADC, CCS
Verified
The stress of events in life, mental illness, substance abuse or adjusting to changes can feel like a battle against yourself. I can offer you a chance to explore those situations that seem to be weighing you down. Through the use of a variety of therapeutic techniques, I can teach you coping and communication skills that will help you resolve those conflicts that seem too broken or too large to correct. With the right perspective and skills, those weights can be lifted from your shoulders and you can walk courageously into the next stage of your life. Let me help you on your journey.
(803) 281-8709
Office is near:
Cramerton,
NC
28032
& Online
Dr. Gregory S Phipps
Counselor, PhD, LCMHCA, NCC, BC-TMH
Verified
3 Endorsed
Now accepting new clients in-person and online. I serve and support individuals dealing with mental health concerns, developmental issues, and life transitions. I believe all individuals have inherent worth, seek meaning/purpose, and strive to be their best selves. My job is to work with you and help you empower yourself to understand and enact these principles. I am heavily strength-based, meaning I try to help you find your personal strengths and skills, so you can learn to manage life's many challenges well. I draw ideas and techniques from Adlerian Individual Psychology, CBT, expressive arts, and narrative therapy.
(336) 804-8326
Belmont,
NC
28012
& Online
---
See more therapy options for Gastonia
---
Open Relationships Non-Monogamy Therapists
Open relationship counseling in Gastonia for open relationship non-monogamy clients

If you are looking for help with open relationship in Gastonia or for a Gastonia open relationship non-monogamy therapist, these professionals provide open relationship therapy in Gastonia and counseling for polygamy and polyamory.