THERAPY GROUP
Addiction Recovery Group
This group serves those at risk of becoming addicted, who are addicted, or who are in remission. It doesn't matter what the addiction is because all addictions have common root causes. What matters is that you're seeking help. A group is a powerful therapeutic modality that offers support, feedback, and camaraderie; this enables group members to work through their difficulties by sharing experiences and solutions. I am confident that group experience will enhance your treatment progress. Call me to determine if you are eligible to join the group: 917-502-1962 Coffee and light refreshments will be served.
Group Details
Location
482 Bard Avenue
482 Bard Avenue
Staten Island, NY 10310
Group Meets
Every other Sun 10:30 A.M. - 12 P.M.
Practice at a Glance
My Other Groups
My Other Groups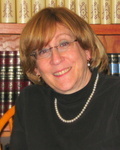 You are about to embark upon a journey of self-discovery. The journey is filled with roadblocks, detours, and there is no final destination, just a continuous trek. The journey can also be exciting, educational, and fun. As you go on this journey you get to choose the paths to take, and any roadblocks and detours that come your way, can either be defeating, or adventurous, depending on how view them. This group is just one small part of your journey, and here you will be given a GPS, to help you navigate a multi- lane bridge to adulthood.
Last Modified:
 31 Aug 2023