Therapists in Union County, MS
View cities in Union County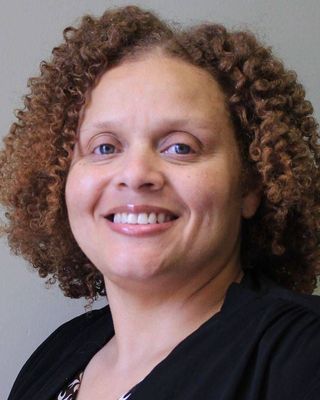 Crystal Carter
Licensed Professional Counselor, NCC, BC-TMH, CCTP
Verified
1 Endorsed
Crystal Carter is a Board Certified Licensed Professional Counselor. Crystal has over 15 years of experience in working with adults, children, and families in various capacities. Crystal holds licenses in both Mississippi and Tennessee. Crystal specializes in helping clients address trauma, grief, relationship issues, anxiety, depression, and parenting concerns.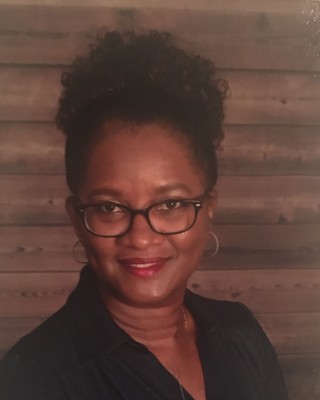 ReNew Me Counseling Service, LLC
Licensed Professional Counselor, MEd, NCC, LPC
Verified
1 Endorsed
Are you ready to get clarity in some area(s) of your life? Is your life burdened with anxiety, depression, trauma, grief, indecisiveness, family/relationship issues, or any other concerns? Congratulations! You have made a good decision for your life that you are ready for something better. James Baldwin wrote, "Not everything that is faced can be changed, But nothing can be changed until it is faced." Let the professionals at ReNew Me Counseling be the change agents to guide you to focus on your own personal growth.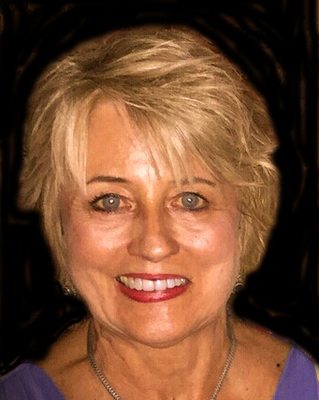 Kathryn R Hood
Licensed Professional Counselor, LPC, MEd, EdS, RPT, BC-TMH
Verified
I specialize in treating women going through challenging life transitions. Are you having difficulty in your marriage or relationship? Are you separated or going through a divorce & feeling sad & alone? Do you need support navigating work or school issues? Are you grieving the loss of a loved one? Are you seeking meaning and direction in life? Are you older, bored & desire more joy in your life? Do you have concerns about your children, grandchildren or parents? Do you want to learn skills for coping & build self-esteem, gain more control over negative emotions, be confident, happier, & more resilient when facing future obstacles?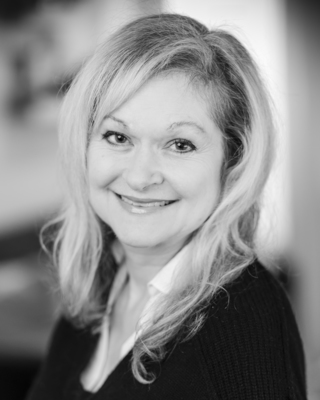 Elizabeth Ann Moore
Clinical Social Work/Therapist, PhD, LCSW
Verified
My practice employs a strength based approach recognizing most people hold the answer to finding balance, strength, and peace in their lives. The goal is to assist individuals, couples and families build on their strengths and progress successfully through their challenges and struggles. I have over 30 years of clinical experience with specialties in relationships, substance use disorder,anxiety,depression, trauma ADHD and other issues encountered by many individuals, couples and families. Please visit my website www.moorecouselingllc.com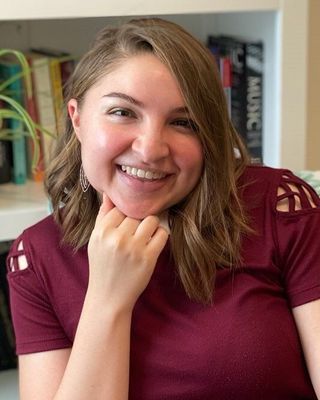 Christina Wilson
Marriage & Family Therapist, MS, LMFT
Verified
1 Endorsed
Are you in a romantic relationship that is feeling heavy instead of fun & fulfilling? If so, let's chat. Relationships aren't simple & easy, but they hopefully bring positive value to your life, so let's figure out what you and your partner are contributing to staying in the same stuck place that might be getting in the way. If you are tired of lack of closeness, constant fighting, broken trust, or disagreements about what the right way to put the fork in the dishwasher is, then you might benefit from finding other ways of interacting by determining what type of relationship you want to build and what type of partner you hope to be.
Lisa Ross
Licensed Professional Counselor, MA, LPC
Verified
"Start where you are. Use what you have. Do what you can."—Arthur Ashe This is my approach to helping clients. We all face difficulties in life and there is no universal "normal." I have personally been through difficult life experiences, such as abuse, divorce, and single parenthood, but also have experienced healing. My approach is to help clients discover what they have within themselves and how they can find their own "normal." Sometimes it just takes an objective ear, raw honesty, and different perspective to discover the power within us.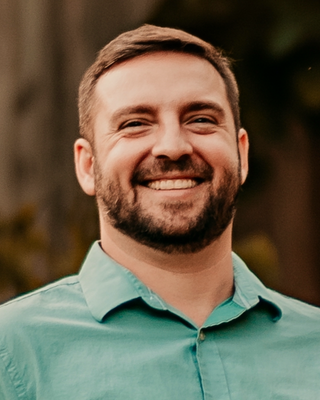 Trey Hill
Licensed Professional Counselor, MA, NCC, LPC
Verified
Life isn't always the easiest thing to do. Sometimes we get overwhelmed by situations, people, or even our own thoughts and feelings. You may have even asked yourself questions like "What's wrong with me?" or "Why don't I have all my stuff together like everyone else?" The good news is, we're all in this together—you're not alone! Whether you're struggling with obsessions or compulsions, deconstructing your faith, or navigating relationships, identity, or mental health issues, it can be helpful and even freeing to have someone to confide in.
Cathita Richardson
Licensed Professional Counselor, LPC, BC-TMH
Verified
Are you ready to regain your strength, confidence, and restore your mind? I am here to assist you in overcoming the barriers that are keeping you from it. I believe all areas of self needs to be healthy. My role is to navigate and provide support to you while moving toward your goal and the peace you seek.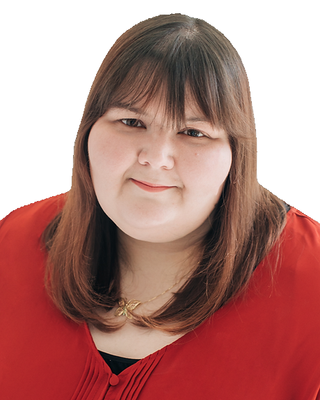 Melanie Kay Elmore
Licensed Professional Counselor, M Ed, LPC
Verified
In my 10 years of practice as a counselor, I have had the great honor to walk alongside people from all walks of life as they find healing and improve their relationship with themselves and those that they love. I practice from a person-centered approach and believe that my clients are the experts of their own lives and experiences.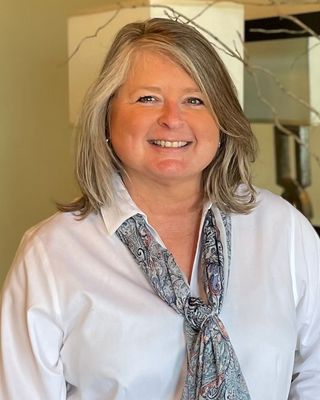 Angie Gillespie
Licensed Professional Counselor, LPC
Verified
Angie Gillespie is a Board Certified Mental Health Counselor specializing in issues of anxiety and depression with adults and adolescents. Angie believes it is important to give people an opportunity to share their struggles in a safe, supportive space so they can become a better, healthier version of themselves. Angie knows that achieving healthy mental wellbeing can be a difficult process and believes in helping her clients take charge of their lives through their thoughts and actions to achieve the success they desire.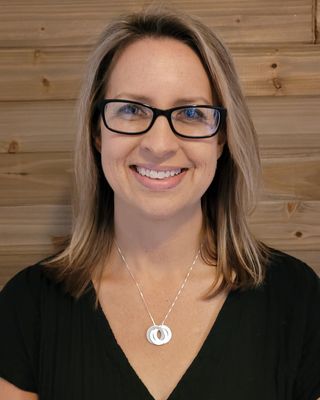 Faith Christian Counseling, LLC
Licensed Professional Counselor, MA, LPC, BC-TMH
Verified
We all want to be heard, accepted, loved, and understood regardless of the issues or life circumstances we are facing. Whether you struggle with anxiety/depression or you have a diagnosed disorder that causes impairment in your daily function, I can help with a renewed perspective, coping skills, and safe place to talk. My Mission statement is Restore, Renew, Refresh. Ephesians 6:16 "In all circumstances take up the shield of faith...". Counseling is a process, not a one and done deal. Healing and growth require a person to work 100% of the time emotionally, mentally, and physically.
Christina Wilson
Trey Hill
Jennifer Kendrick Wilder
Anna Katherine Black
Kana Crumby
Olivia Young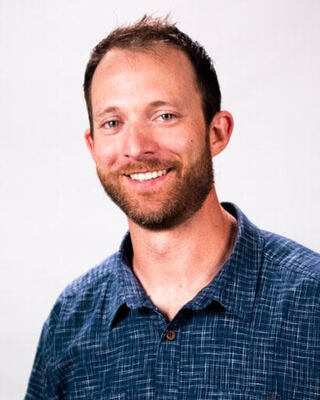 Colby Cuevas
Pre-Licensed Professional, P-LPC
Verified
Whether going through life challenges, relationship struggles, or just finding yourself "stuck," one of the best things to help is to invest in yourself. Would you be willing to let someone come alongside you who is trained to listen more deeply, look at things that you may or may not have considered, and provide a safe place to be brave? Making life changes can be hard, difficult, and challenging but you do not have to go at it alone. Let someone come alongside you who wants nothing more for you than your absolute best!
Jennifer Kendrick Wilder
Clinical Social Work/Therapist, LCSW, ACHT
Verified
1 Endorsed
My ideal client is yearning to get to know themselves without the expectations and rules placed on them by other people – family, society, religion, or culture. I have been in the mental health field since 1998, and have years of experience treating depression, anxiety, and trauma-related issues. I also work with clients who experience grief and loss, women's issues, difficult life changes and religious trauma. I provide therapy services to adult individuals through telehealth and I have an independent license in Mississippi, Alabama and Tennessee.
---
See more therapy options for Union County
---
How can I find a therapist in Union County?
Search for nearby therapists or counselors by inputting your city, town, or suburb; or zip code; or a provider's name into the search bar. From there, you can filter providers by the issues they treat, cost, insurance, gender, and other factors to find providers who are well-suited to your needs. To navigate between locations within the same country, enter a new city or zip code into the search bar.
Learn more about
how to find a therapist
.
Is online therapy a good option?
Therapy conducted
online
can be just as effective as in-person therapy, as long as there is a strong alliance between the client and the therapist. To find a therapist who provides telehealth services to clients in your area, click "Online Therapy" on the directory homepage and search by your city or town or your zip code.
What's the difference between a psychologist, a therapist, and a counselor?
Therapists, psychologists, and counselors
are all licensed mental health professionals. In the US, psychologists have earned a doctoral degree. The terms "therapist" and "counselor" are used somewhat interchangeably, but generally therapists offer longer-term, mental health care, while counselors offer shorter-term care that may focus on one domain, such as marriage, career, or academic challenges.
What type of therapist is right for me?
Clients should consider factors such as insurance coverage and their primary reason(s) for seeking therapy to determine the type of professional best suited to their needs. Someone struggling with mental health challenges such as depression or anxiety, for example, may wish to seek out a clinical psychologist or therapist, while someone navigating career obstacles or marital upheaval may benefit from seeing a counselor who can offer short-term, targeted support.
Is everyone in the Psychology Today Therapy Directory a licensed therapist?
The Psychology Today directory lists providers who offer legitimate mental health services to the public, including psychologists, psychiatrists, social workers, and counselors. Many have been licensed by the country or state where they practice; providers whose license or primary credential has been
verified by Psychology Today
are signified by a "Verified" symbol. Some clinicians or organizations provide services for which their state or country does not offer licenses, such as pastoral counseling. They may be selectively included without the "Verified" seal.
What type of therapy is right for me?
The
type of therapy
best suited to a particular individual depends on several factors, including their primary reason for seeking therapy, their preferred timeline (some therapy types last for a set number of sessions, while others are open-ended), and their personality and preferences—some may prefer a more structured approach. For many individuals, multiple types of therapy could provide a good fit.
Is online therapy cheaper than in-person therapy?
Many therapists charge the same amount for online therapy as they do for in-person therapy—though clients may still find this cost-effective if it cuts down on their transportation costs. Health insurance plans often offer equivalent coverage for online and in-person therapy; indeed, in many places, they are legally required to do so. Text-based or on-demand therapy apps may be cheaper than traditional one-on-one psychotherapy; however, the practice may be less effective and is not likely to be covered by insurance.