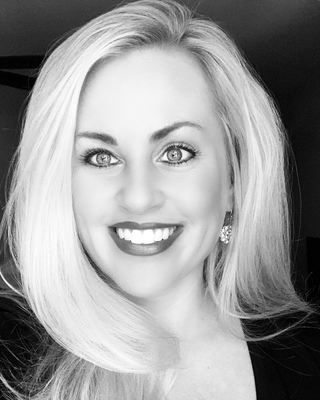 Anna Kuykendall Cox
Licensed Professional Counselor, LPC, MEd , NCC
Verified
I specialize in marriage/partner/family therapy, children's therapy (play therapy)—I trained at the University of MS and Oxford Play Therapy Institute,
career counseling
, adoption/infertility education/therapy, fostercare education/therapy, trauma intensive/grief therapy, spectrum/autism diagnoses/assessments, anxiety, depression, sexual abuse, child custody.
If you find yourself here, I encourage you to reach out to me via email. You may be surprised to find that even if you are not experiencing a "crisis" or a difficult time in your life, therapy is a great way to learn more about yourself, improve your outlook, strengthen relationships, or gain
career
guidance. Everyone benefits from therapy. Having the pleasure of working in this field for over 15 years, I pride myself on taking an experiential approach to therapy, as each person is unique in his or her own way. Taking a "one size fits all" approach is not effective. I look forward to helping you on an effective therapeutic journey.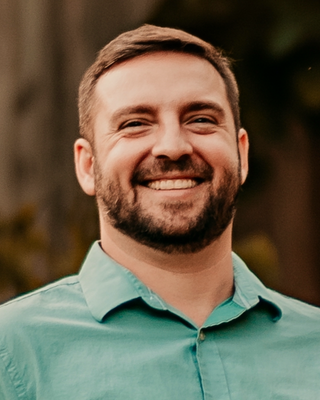 Trey Hill
Counselor, MA, NCC, P-LPC
Verified
Through the framework of acceptance and commitment therapy (ACT), my
job
is to come alongside you as you work toward becoming the person you want to be.
Life isn't always the easiest thing to do. Sometimes we get overwhelmed by situations, people, or even our own thoughts and feelings. The good news is, we're all in this together—you're not alone! Whether you'e struggling with relationships, identity, spirituality, or mental health issues, it can be helpful and even freeing to have someone to confide in.
(662) 339-1783
Tupelo,
MS
38804
& Online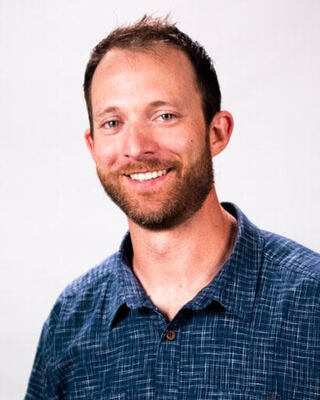 Colby Cuevas
Pre-Licensed Professional, MDiv
Verified
Whether going through life challenges, relationship struggles, or just finding yourself "stuck," one of the best things to help is to invest in yourself. Would you be willing to let someone come alongside you who is trained to listen more deeply, look at things that you may or may not have considered, and provide a safe place to be brave? Making life changes can be hard, difficult, and challenging but you do not have to go at it alone. Let someone come alongside you who wants nothing more for you than your absolute best!
(662) 262-5957
Tupelo,
MS
38804
& Online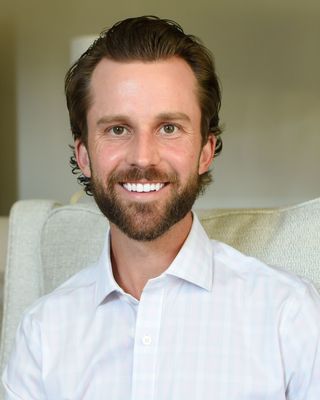 Curtis Monts
Licensed Professional Counselor, LPC, MEd
Verified
You may find yourself reading this for a number of reasons and this could be the first step towards creating the change you're desiring. I believe that progress equals happiness and in the power of the human spirit. Together we will create a counseling relationship centered on acceptance, commitment, & compassion in the pursuit of growth.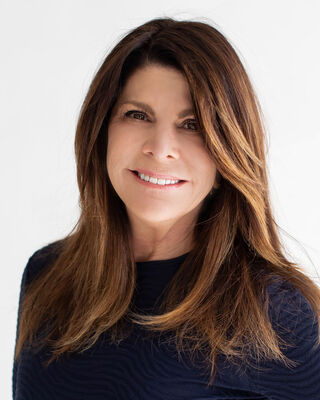 Liria Peshkepia
Licensed Professional Counselor, LPC, RPT, BC-TMH
Verified
I am dedicated to assisting clients reach their individual goals, work through life transitions, and address the difficult challenges that often happen in our lives. As a Licensed Professional Counselor and Registered Play Therapist, I work with children aged 3 – 12, adolescents and adults. I am certified in Trauma-Focused Cognitive Behavioral Therapy and have training in Eye Movement Desensitization (EMDR). My past work experience has focused on the issues of grief, anxiety, depression, life transitions, relationship concerns, and behavioral issues.
(662) 262-5458
Tupelo,
MS
38804
& Online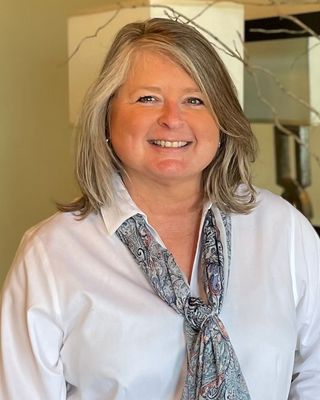 Angie Gillespie
Licensed Professional Counselor, LPC
Verified
Angie Gillespie is a Board Certified Mental Health Counselor specializing in issues of anxiety and depression with adults and adolescents. Angie believes it is important to give people an opportunity to share their struggles in a safe, supportive space so they can become a better, healthier version of themselves. Angie knows that achieving healthy mental wellbeing can be a difficult process and believes in helping her clients take charge of their lives through their thoughts and actions to achieve the success they desire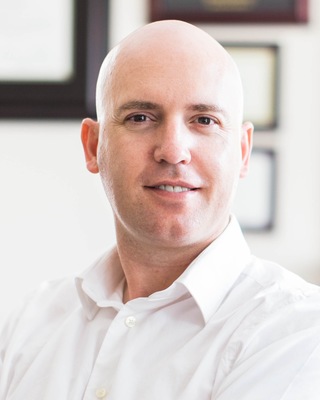 Phil Baquie
Licensed Professional Counselor, PsyD, LPC
Verified
1 Endorsed
If you are reading this, you are probably searching for a professional you can talk to about some struggles, because so far what you've tried hasn't worked. To be honest, if you come to see me I'm not going to fix your problems for you; however, I will help you find a way through them and share some proven techniques to help you get where you want to go! I have over 15 years experience helping people through their problems.
(662) 371-1711
Office is near:
Tupelo,
MS
38801
Tiffany Lewis
Licensed Professional Counselor, LPC, BC-TMH
Verified
5 Endorsed
Life is full of challenges, hardships, changes and surprises. My goal as a therapist is to walk alongside my clients as they go through life and help promote change and growth with them. I believe therapy is a joint endeavor to bring healing, change and growth. My passion is to provide a safe place of exploration for my clients where they feel they are heard and understood. If you are nervous about starting counseling, that's okay! Change can be uncomfortable but is often necessary for growth. I'd be honored to work with you and hear your story.
(662) 450-4595
Office is near:
Tupelo,
MS
38801
& Online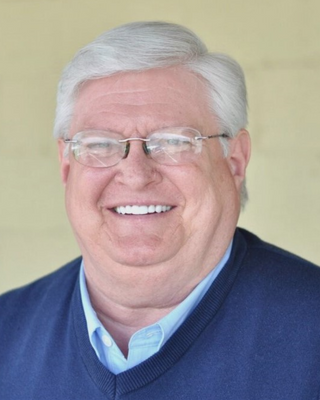 William Kenneth Sansing Jr.
Licensed Professional Counselor, PhD, LPC-S
Verified
1 Endorsed
It is one of life's greatest honors to come along-side people who are seeking personal growth, adjusting to life changes, or working through life's difficulties. My desire is to join others and create a trusting, safe, and understanding space to help them achieve their vision. I integrate a person-centered perspective with Cognitive Behavioral and Choice Theory in our work. Our work together may take many steps. Just stepping out to someone may be a first step in addressing life's concerns. Another step may be moving into willingness then to action. Other steps may include self discovery, or celebrating or adjusting to life changes.
(662) 747-4933
Office is near:
Tupelo,
MS
38801
& Online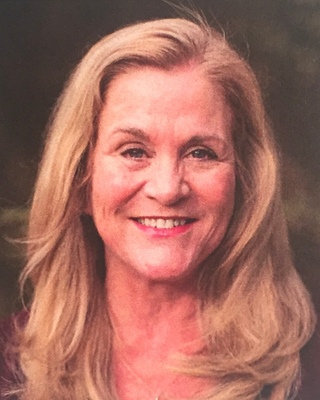 Carolyn A. Rogers
Licensed Professional Counselor, PhD, MS, LPC, BC-TMH
Verified
Are you depressed, anxious and overwhelmed? Or maybe you are just unsure how to handle your current life situations. Therapy offers a safe place to explore thoughts and feelings and find new coping skills to face life's problems.
(601) 228-3241
Office is near:
Tupelo,
MS
38801
& Online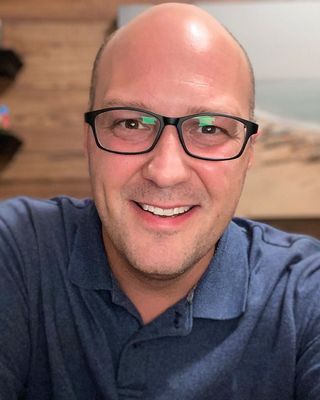 Pat Ward
Licensed Professional Counselor, LPC, BC-TMH
Verified
I am at my best when helping people work through issues associated with grief, depression, anxiety, addiction, as well as marriage and relationship struggles. Working through some of the more uniquely modern struggles, such as screen and pornography addiction is also a focus of my practice. I also love pre-marital counseling.
(662) 262-5596
Office is near:
Tupelo,
MS
38804
& Online
Tyler F. Stacy
Licensed Professional Counselor, MA, LPC
Verified
3 Endorsed
I love Mississippi and I love meeting the people who live here. I believe everyone has a story and I consider it an honor to be in a position to hear those stories. I come from a Christian perspective and the interventions I use are congruent with my beliefs and values. The primary interventions I use are from Cognitive Behavioral Therapy, Emotionally Focused Therapy, Eye Movement Desensitization Reprocessing (EMDR), and other proven family therapy models. I do not impose my personal beliefs and values onto my clients. This process is about you, not me.
(769) 222-4034
Office is near:
Tupelo,
MS
38801
(662) 672-6529
Office is near:
Tupelo,
MS
38801
& Online
---
See more therapy options for Tupelo
---
Career Counseling Therapists
If you're looking for career counseling in Tupelo or for a Tupelo career counselor, these therapists provide career development, career management and career counseling services. An Tupelo career therapist will assist in career assessment, career coaching, Tupelo career guidance, career transition, job counseling, and careers counseling.