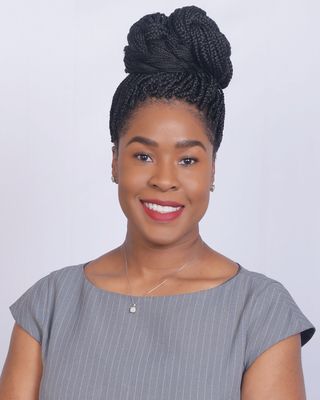 Pryor Therapy Solutions, LLC
Clinical Social Work/Therapist, LCSW
Verified
I specialize in empowering women that may be struggling with relationship issues, self-esteem, stress,
career
difficulties, and anxiety among other matters.
Has stress become overwhelming? Do your relationships seem to be stuck in a negative loop? Have you been feeling uncomfortable in the skin that you are in? I am happy that you are here, you are in the right place. You have the right to be free from pressure and negativity. You have the right to live the life that you know that you deserve, and I will be happy to help you achieve that. You do not have to allow stress, poor relationships, self-esteem issues, or trauma from your past to have the final say.
(662) 505-5632
Southaven,
MS
38671
& Online
Not accepting new clients
Madison Akridge
Clinical Social Work/Therapist, LCSW, BCC, CIHC
Verified
In therapy, I work with adults and seniors seeking help with: Anxiety, Depression, Compassion Fatigue, Life Changes,
Career
Shifts and Spirituality.
Life is multi-faceted and so are the issues and challenges we face during the different steps on our journey. My clients come from all walks of life, but have one thing in common- they are ready to learn and make positive changes to begin thriving again. As a result, I offer both Psychotherapy/Counseling and Life Coaching. I also offer life coach training for aspiring life coaches. Getting InTune with your true, higher self is the ultimate goal, regardless of the phase of life you're currently experiencing.
(901) 531-9289
Not accepting new clients
Tammy Davis Snyder
Counselor, MEd, NCC, LPCMHSP, (t)
Verified
There are times life becomes difficult. Obstacles present themselves and you just need guidance on how to overcome or cope with them. Situations may cause you to feel as if there has been a loss of control of your life. Generational challenges, including trauma, addictions, communication problems, and stress could cause a once balanced lifestyle to become chaotic. Life happens and everyone needs an advocate. For those times I am there to help clients, move forward and maneuver life, family,
career
, and social interactions.
(901) 459-5568
Southaven,
MS
38672
& Online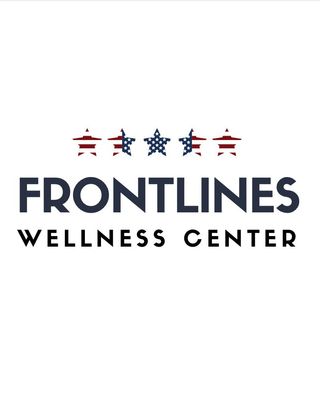 Frontlines Wellness Center
Licensed Professional Counselor
Verified
1 Endorsed
Frontlines Wellness Center is dedicated to serving those who serve. We work with any frontline worker, first responder, military service member, and their families on a wide range of presenting problems. We understand that our clients are dealing with a heavy load on a daily basis with their jobs, in addition to the pandemic and political climate stressors. Our goal is to help you process everything so that you have the mental space to continue doing your
job
, connect with your family and friends, and have a positive, healthy life overall.
(901) 668-8499
Office is near:
Southaven,
MS
38671
& Online
Sara Stemmer
Counselor, MS, P-LPC
Verified
My therapeutic approach is rooted in Person-Centered therapy in which the relationship between client and clinician is a priority and is based in mutual trust and respect, empathy and congruence. I use integrative techniques in every session to meet the unique needs of each client, such as CBT, trauma-informed therapy and mindfulness-based therapy. I believe that individuals are experts on themselves and because of this I take a collaborative approach in working with clients, utilizing what is known as Feedback Informed Treatment (FIT) to get client input in evaluating progress and clients' needs.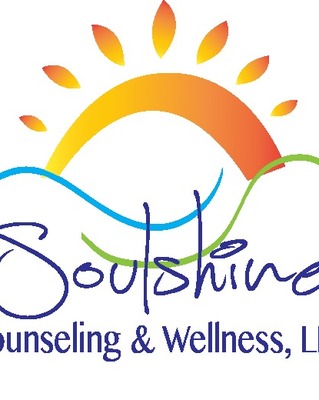 Soulshine Counseling and Wellness, LLC
Licensed Professional Counselor, MS, LPC, ACHT
Verified
1 Endorsed
We use use a variety holistic approaches to guide clients to open themselves up to their ability to have self-love. We offer a safe, non-judgmental environment that allows clients to truly step into the amazing person they are and may have forgotten, or never realized existed. The decision to begin therapy may be difficult. Be proud that you've begun to search for the right therapist for you and know that therapy will not be easy, but the benefits will be truly worth it. We can help you achieve the life you always wanted.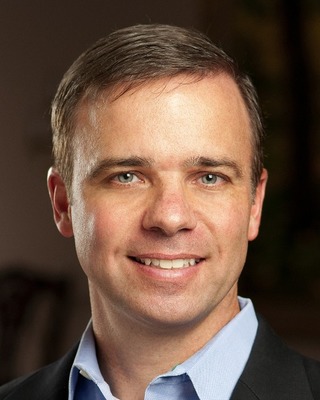 Mattison L. Ellis
Licensed Professional Counselor, LPC
Verified
Life is a beautiful journey but it's path is undeniably filled with "pitfalls" that can ensnare us, imprison us, and rob us of hope. My goal is to come alongside you when you feel "stuck," and help you find the key that unlocks the door to freedom. As we walk together my goal is to help you discover hope again as you find relief from painful emotional wounds and break free from unhelpful thought patterns and false core beliefs. You will also learn practical ways to control thoughts, urges, and emotions keeping you stuck in unwanted, destructive behavior patterns.
(662) 483-1114
Southaven,
MS
38672
& Online
Marilyn M Kerr
Licensed Professional Counselor, LPC, NCC
Verified
WELCOME TO A MORE FULFILLING AND CREATIVE LIFE... If you are struggling with personal, relational and professional difficulties, you will know you are respected and valued as we explore solutions. Counseling can help you find hope and strength to meet your goals despite whatever is causing you stress or pain. Varied counseling techniques which are supportive, compassionate and practical can meet your needs for conflict resolution, family psychotherapy, abuse, and/or grief recovery. Together we can work toward realizing and fulfilling your potential.
(901) 209-4080
Office is near:
Southaven,
MS
38671
& Online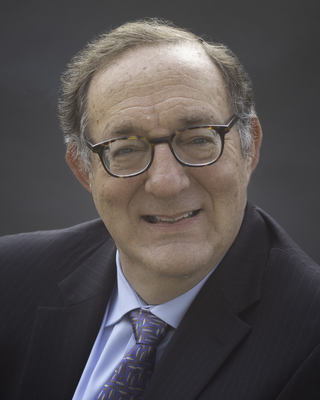 Allan J Katz
Licensed Professional Counselor, LPC, MHSP, CSAT, BBA
Verified
7 Endorsed
When it seems the empty "hole in your soul" can no longer be filled with risky behaviors, realize that there is hope and a proven solution. You'll discover how to break though isolation and secrecy and face your underlying issues. Together, we'll develop effective strategies to overcome urges, manage cravings and create healthy alternatives. You'll have the tools to rebuild your relationship and increase intimacy. All in a confidential atmosphere of non-judgment and acceptance. You'll rediscover your authentic self, feel freedom again and regain your own personal power to live a rich, fulfilled life worth living.
(901) 295-2983
Office is near:
Southaven,
MS
38671
& Online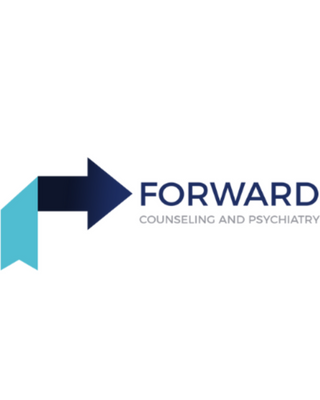 Forward Counseling
Clinical Social Work/Therapist, LCSW, LPC, PMHNP, LMFT
Verified
2 Endorsed
Are you looking for personal growth and the possibility of change? Do you like setting goals and reaching them? Forward Counseling is a group of independent professionals that utilize evidenced based interventions to move our clients towards their goals. We offer individual, family, group, and couples counseling virtually or in office. To get started, call or complete a contact form on our site at forwardcounseling.com/contact
(901) 310-3911
Office is near:
Southaven,
MS
38671
& Online
Tiffany Lewis
Licensed Professional Counselor, LPC, BC-TMH
Verified
5 Endorsed
Life is full of challenges, hardships, changes and surprises. My goal as a therapist is to walk alongside my clients as they go through life and help promote change and growth with them. I believe therapy is a joint endeavor to bring healing, change and growth. My passion is to provide a safe place of exploration for my clients where they feel they are heard and understood. If you are nervous about starting counseling, that's okay! Change can be uncomfortable but is often necessary for growth. I'd be honored to work with you and hear your story.
(662) 450-4595
Office is near:
Southaven,
MS
38671
& Online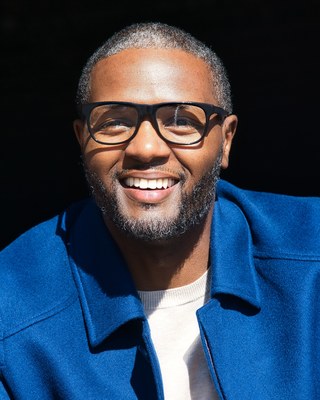 Tariq J Pettis-Smith
Pre-Licensed Professional, MACCP, PLC
Verified
I am open to counseling all clients. However, I specialize in counseling people with impulse control, behavioral issues, psychotic disorders, depression, anxiety, systemic family issues, and challenges regulating self-esteem and self image.
(901) 329-3824
Office is near:
Southaven,
MS
38671
& Online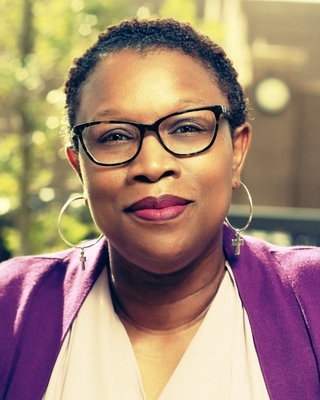 Tyra Edwards Rowell
Pre-Licensed Professional, EdS, NCC, PLPC
Verified
It is okay to seek professional help. Life can be hard at times and talking to a professional therapist can help you navigate through life's challenges. My goal as a Therapist is to provide a safe place with no judgment nor bias; help you gain insight about the problems that are hindering you from living your best life possible; address toxic beliefs, thoughts, and patterns of behavior; and implement new ways of coping through life issues.
(662) 246-2175
Office is near:
Southaven,
MS
38672
& Online
Carter Collaborative Counseling
Licensed Professional Counselor, LPC-S, RPT, MAMFTC
Verified
3 Endorsed
Hello! It's a joy for me to come alongside those courageous enough to ask for help. Sometimes it's embarrassing to ask questions about what's normal and what isn't -i.e., "Am I a bad parent because my child doesn't listen?" or "Is something wrong with me because my relationships keep failing?" I work to provide an open environment for my clients to both process these questions and find solutions. My ideal client values both their personal and loved ones' mental health. It's an honor to come alongside adults and children with painful histories and increase healthy options for your future.
(731) 224-2993
Office is near:
Southaven,
MS
38671
& Online
---
See more therapy options for Southaven
---
Career Counseling Therapists
If you're looking for career counseling in Southaven or for a Southaven career counselor, these therapists provide career development, career management and career counseling services. An Southaven career therapist will assist in career assessment, career coaching, Southaven career guidance, career transition, job counseling, and careers counseling.